Luxuries of the château and privacy of your own home
Each villa has a sense of peaceful seclusion with uninterrupted views across the olive groves, over the Château below all the way to the Côte d'Azur, meanwhile our luxury services: pool, Spa and restaurants are minutes away.
All our villas are located on the hill, across the road (car transfer by our butler).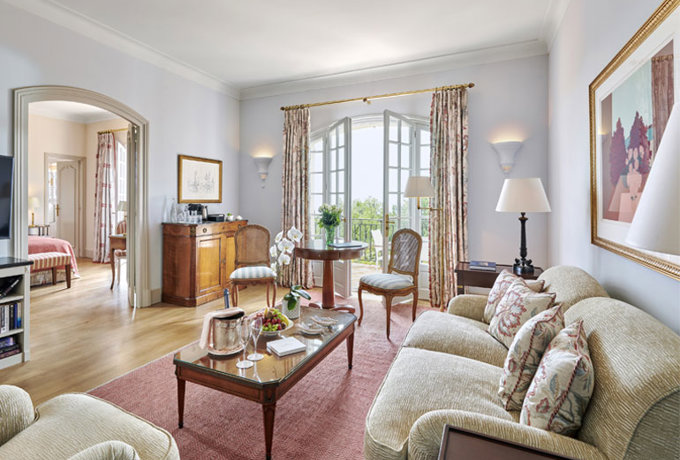 An intimate hideaway nestled in hillside splendour, Villa Riou is perfect for romantic escapes, with pool, spa and restaurants all minutes away.
Ponant, Veran, La Foux and Saint-Lambert are four hillside villas with a fresh new design, located minutes away from the pool, spa and restaurants.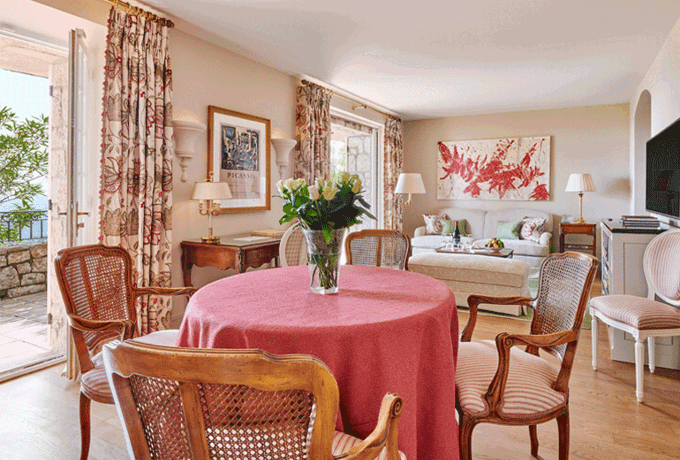 The quintessential Riviera retreat for family and friends, the Villa Saint-Martin combines the Château's signature hospitality and charm with exclusive privacy.
Irresistible Riviera
Our Special Offers offer delicious inspiration, delve into the art history of Vence with exclusive studio views, enjoy wine tastings and gastronomy, or an extra night of romance with spa therapy.
make your stay more special
Practical information
In room dining:
Our menu is available 24 hours a day.
Spa:
Treatments are available in the privacy of your room for a minimum of one hour, at an extra 25% the listed spa menu price.
Good dress sense:
In every Oetker Collection guestroom you can find 'The Giving Bag', whereby guests can donate to charity anything they do not wish to carry home, such as clothes. Red Cross and Secours Populaire are the grateful beneficiaries.