Celebrated gastronomy
Dine in a refined or rustic setting, with magnificent views of the French Riviera. Our two restaurants are the inspiration of a celebrated gourmet team lead by Jean-Luc Lefrançois. Take a seat on the panoramic terrace and savour the one Michelin-starred gastronomy at Le Saint-Martin, while flavours of the Mediterranean are presented at L'Oliveraie in a shady olive grove.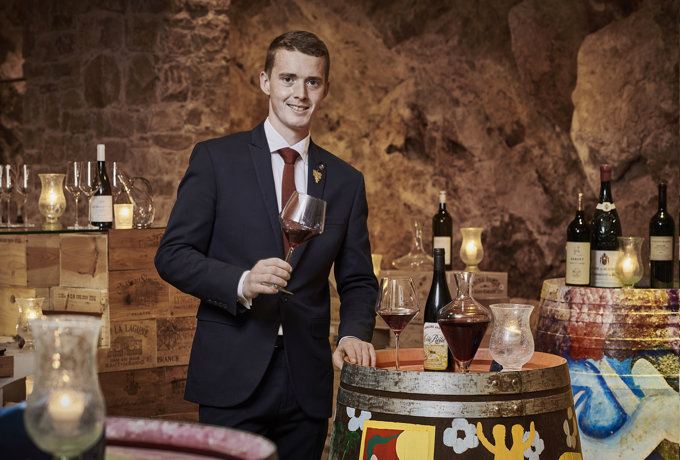 Every final Friday of the month, Château Saint-Martin & Spa's sommeliers host the "Les Canthares" wine evening, presenting some of the best bottles of the region and beyond — a not-to-be-missed event for wine lovers. Following the tasting, an optional dinner created by Chef Jean-Luc Lefrançois with wine pairings is the perfect continuation of a decidedly epicurean evening.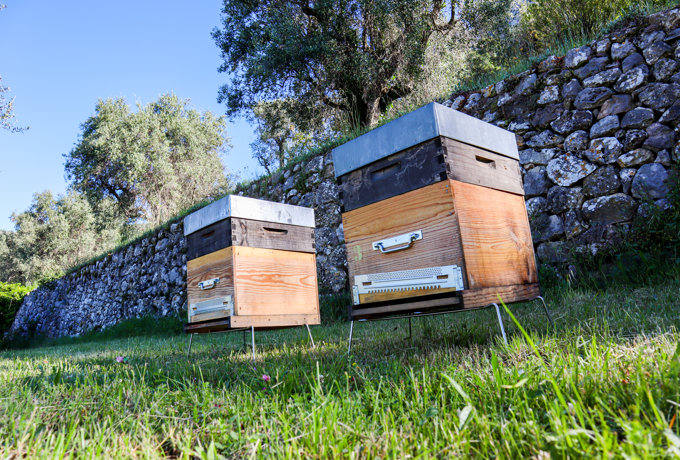 Château honey
Since 2014, we have overseen two beehives in the Château gardens to encourage native pollinators and support biodiversity. Until now, our house honey has been served in its purest form at breakfast or transformed into delicious hard candy and ice cream to feature in our sweet creations. The precious nectar of our hardworking honey bees is getting a starring role!