Celebrated gastronomy
Dine in a refined or rustic setting, with magnificent views of the French Riviera. Our two restaurants are the inspiration of a celebrated gourmet team lead by Jean-Luc Lefrançois. Take a seat on the panoramic terrace and savour the one Michelin-starred gastronomy at Le Saint-Martin, while flavours of the Mediterranean are presented at L'Oliveraie in a shady olive grove.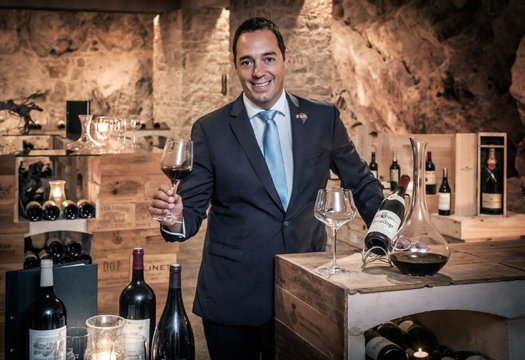 Wine and food for thought
Les Canthares
Launched in 2010, Les Canthares is the Riviera rendez-vous for wine-lovers which meets in our atmospheric underground cellar on the last Friday of each month. Guests explore oenology, exchange opinions and share their experience in a convivial and intimate atmosphere.

Each gathering Géraud Tournier puts a different vineyard in the spotlight. Following the tasting, guests of Les Canthares are invited to a food and wine pairing dinner, brilliantly organized by our Chef Jean-Luc Lefrançois.
New programme online soon