Celebrated gastronomy
Dine in a refined or rustic setting, with magnificent views of the French Riviera. Our two restaurants are the inspiration of a celebrated gourmet team lead by Jean-Luc Lefrançois. Take a seat on the panoramic terrace and savour the one Michelin-starred gastronomy at Le Saint-Martin, while flavours of the Mediterranean are presented at L'Oliveraie in a shady olive grove.
view the video
Le Saint-Martin
One Michelin star restaurant with sweeping views over the countryside down to the glittering Mediterranean.
discover more
Wine and food for thought
Les Canthares
Launched in 2010, Les Canthares is the Riviera rendez-vous for wine-lovers which meets in our atmospheric underground cellar on the last Friday of each month. Guests explore oenology, exchange opinions and share their experience in a convivial and intimate atmosphere.

Each gathering Géraud Tournier puts a different vineyard in the spotlight. Following the tasting, guests of Les Canthares are invited to a food and wine pairing dinner, brilliantly organized by our Chef Jean-Luc Lefrançois.
discover more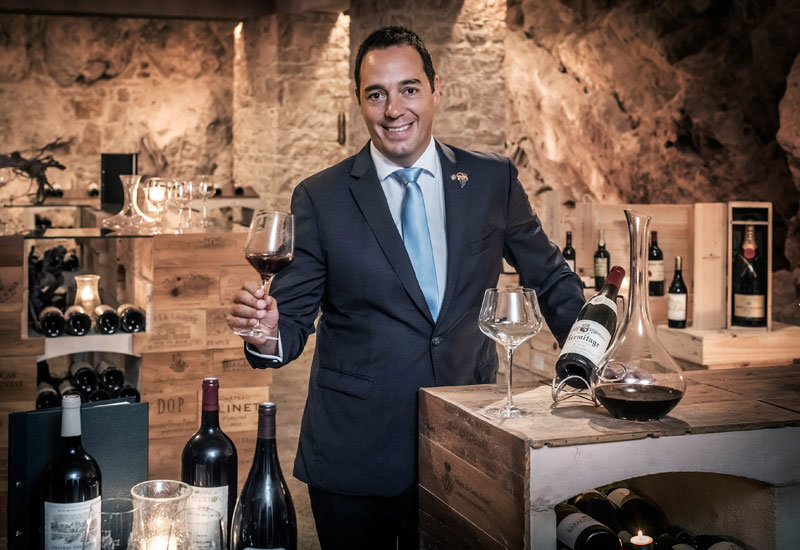 The team
The kitchen of Château Saint-Martin & Spa is excited and proud to introduce its team: Chef Jean-Luc Lefrançois, Pastry Chef Eve Moncorger and Géraud Tournier, both Head Sommelier and Food and Beverage Manager.
Latest news from Oetker Collection