Le Bristol Paris x Schumacher
Le Bristol Paris opens its courtyard garden, Le Jardin Français, for the sunny season to new colours and textures by Schumacher in collaboration with Marie-Caroline Willms.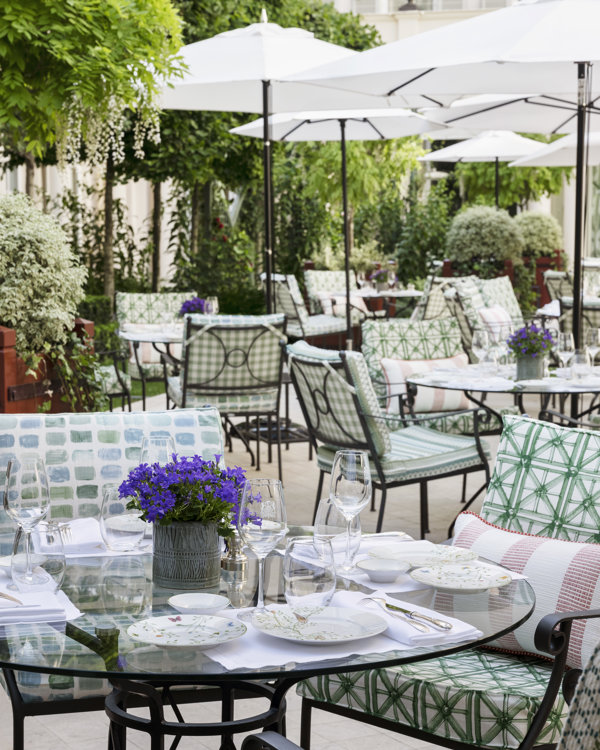 In celebration of the refined ritual that is al fresco dining and drinking, Le Bristol Paris has collaborated with American heritage textile house, Schumacher, and award-winning designer Marie-Caroline Willms, founder of Marbella-based EMCI Design Studio, to reimagine the sunlit corridor leading to Le Jardin Français, as well as the garden's furnishings in a delightful ode to house colours.
Infusing the interior corridor and garden with new details to echo the lush plant life surrounding the tables, the design incorporates a vibrant selection of Schumacher's most exquisite fabrics.
Le Jardin Français by Schumacher, to discover every day of fine weather from 12:00pm from June, 1st 2023.
©Vincent Leroux