Perfect for Families
Create treasured and unforgettable memories with a family stay at Le Bristol Paris.
Children receive a welcome gift on arrival, as well as special surprise in the room, and our concierge team can arrange a wide range of activities in and around Paris that are sure to appeal to young and old alike.
And to accomodate everyone Le Bristol Paris' way, connecting rooms are available upon request.
Family time
Le Bristol Paris could not be more perfectly positioned for the enjoyment of Paris' greatest sights, as well as offering a host of luxury activities within the hotel too, making it perfect for a family break. Our dedicated team of Concierge will find the perfectly suited activity for all the family, whilst your children will enjoy their room like all of our guests, with dedicated amenities and room service.

discover more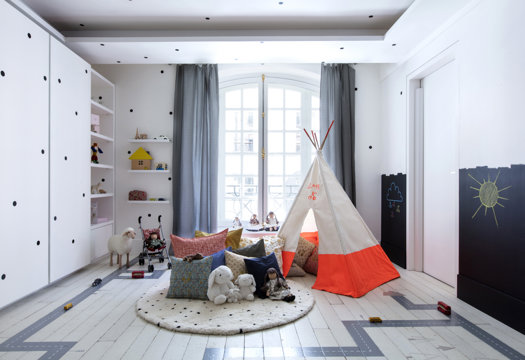 Le Bristol Paris x Bonpoint
The latest and most playful Parisian Kids Club is Le Bristol Paris x Bonpoint. The club is adjoined to Spa Le Bristol by La Prairie, and has been transformed by the two brands' shared delight in childhood; the sweetness, freedom, infinite inspiration and its authenticity. The stylish play area has Indian tipis for a secret hideaway, huge floral patterned cushions, chalkboard walls, electric car tracks, dolls houses, books and a menagerie of stuffed animals. Everything is ready to welcome the most chic nonsense in the capital. If you are going out and need a babysitter please ask at reception. They will be delighted to make arrangements.