LE BRISTOL PARIS x HYDRAFACIAL
The award-winning spa in the heart of Paris offers guests the option of combining and customizing a facial experience with a HydraFacial treatment.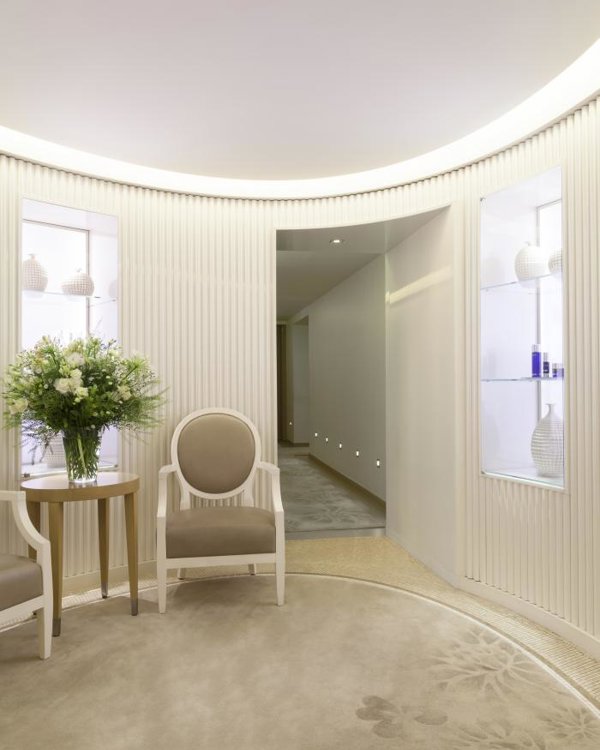 In an ode to healthy and radiant skin, Spa Le Bristol by La Prairie is delighted to announce the arrival of HydraFacial treatments, bringing a globally renowned technology to Paris' most exclusive spa.
Guests can now experience the patented system that has changed the face of skincare forever thanks to its deeply nourishing and visibly replenishing effects from the very first treatment. Combined with any facial by La Prairie or Tata Harper, the ritual becomes a holistic and uniquely pampering experience.
Much more than a treatment, it's an experience
Configurable for any duration, HydraFacial treatments are performed using a gentle device that works on the skin's surface in 3 non-invasive steps to cleanse and exfoliate, remove impurities and hydrate with intense moisturizers and powerful antioxidants. Observable immediately, the treatment's effects work deep into the skin's layers, brightening the complexion and boosting elasticity for a healthy and youthful glow.[CUT]
Because HydraFacial is a powerful supplement to the spa therapists' timeless know-how, Spa Le Bristol by La Prairie is offering the technology as a standalone experience as well as in combination with any La Prairie or Tata Harper facial treatment from the spa menu. The team is on-hand to offer their expertise and assist each client in creating a personalized experience based on their skin type and individual needs, whether it's to awaken a dull complexion, moisturize dehydrated skin or smoothen fine lines. By combining the capabilities of HydraFacial with the skilled hands of the spa's talented facialists, Le Bristol Paris once again marries tradition with the new, offering guests the absolute pinnacle of both.
Spa Le Bristol Paris x Hydrafacial
Combined treatments are now available by appointment only at Spa Le Bristol by La Prairie, beginning at 220 Euros (45 minutes).
make a request
Practical information
Opening hours:
Daily, from 9:00am to 9:00pm