Yu Tanaka
Le Bristol Paris' Head Pastry Chef
Stepping into the role after a few years at Epicure, the young Chef realises his long-held dream of leading the pastry kitchen for the Parisian Palace.
Born in Fukuoka, Japan in 1990, Yu Tanaka attributes his passion for French gastronomy to his father, a skilled Chef and devoted epicurean who trained at Restaurant Paul Bocuse in Lyon and went on to work for a French restaurant in Tokyo. At the age of 15, Yu Tanaka decided to follow in his father's footsteps toward a career steeped in the culinary traditions of France by training for three years in the arts of patisserie and boulangerie. At 18 years old, driven by a strong desire to deepen his knowledge, he moved to France in search of opportunity.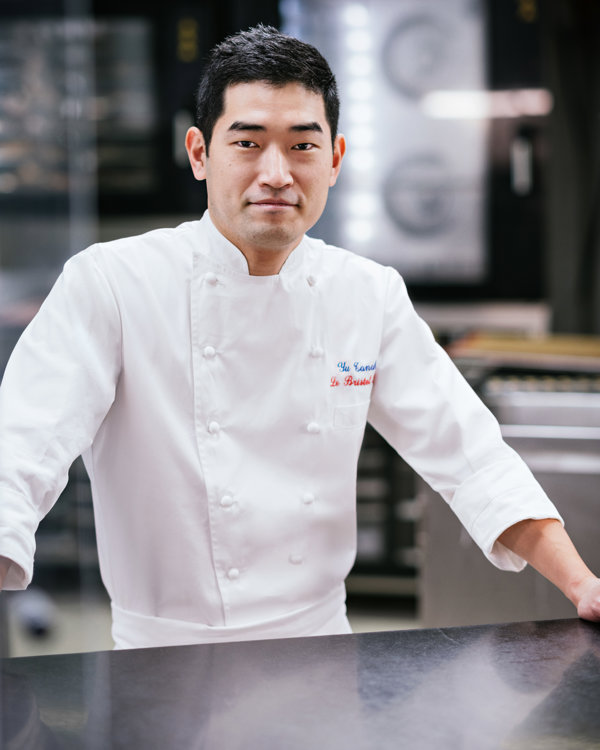 In 2016, he became Sous-Chef at Epicure, where he further developed his knowledge under Executive Chef Eric Frechon, who in turn gave him the opportunity to nurture his talent for pastry making, promoting him to Head of Pastry for Epicure, the triple-Michelin-starred establishment.
Now, after two years in the role at Epicure, Yu Tanaka will lead the pastry programme for Le Bristol, a job he has dreamed of for many years.
Describing his vision for Le Bristol's pastry offering, the Pastry Chef explains, 'I learned French pastry making in France, so this will be the foundation of my work, although I'd also like to bring a light Japanese touch to connect with my origins.'