At the Château
Take a dip in the hotel's magnificent swimming pool or play a round of tennis, followed by a revitalising treatment at Spa Saint-Martin by La Prairie. A typical day at Château Saint-Martin & Spa is a gentle invitation to indulge in deep and replenishing relaxation.
Garden Cabanas
A quiet corner just for you
Luxuriate in the warm and delicately perfumed air in one of our 4 private garden cabanas. Reserve for the day to enjoy more seclusion between dips in the pool and relax in the shade with a good book amidst the beautiful blossoms.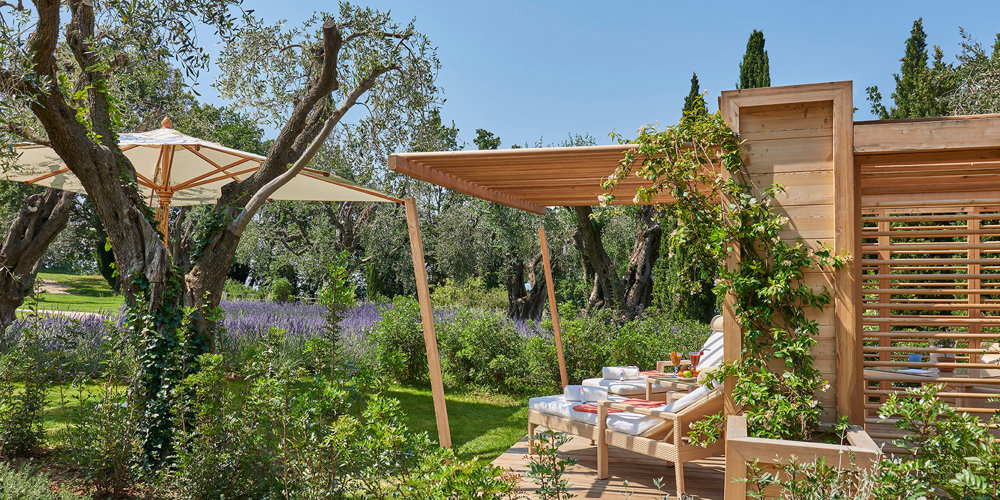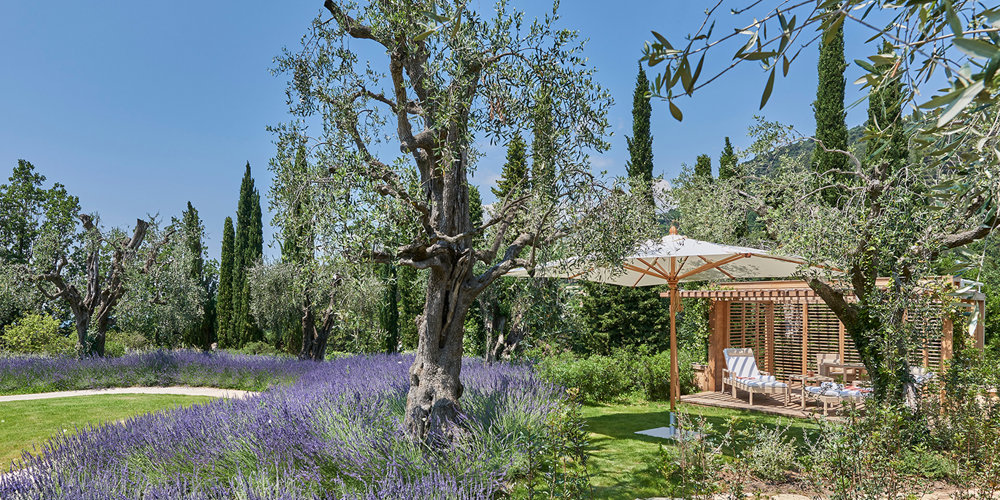 Infinity pool
Stillness and serenity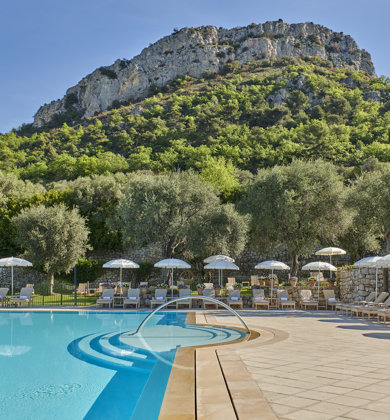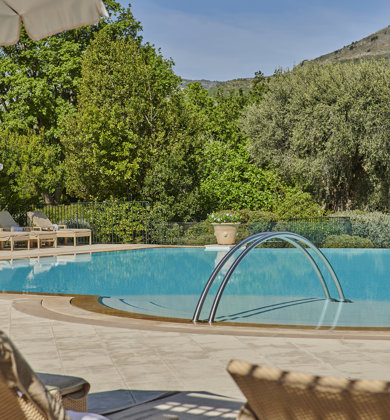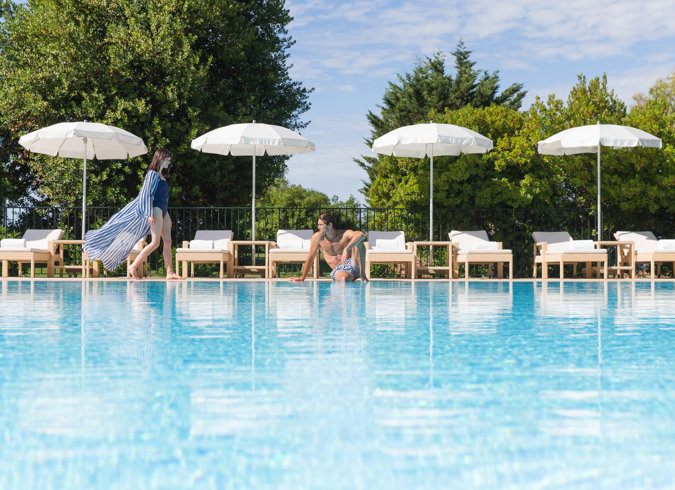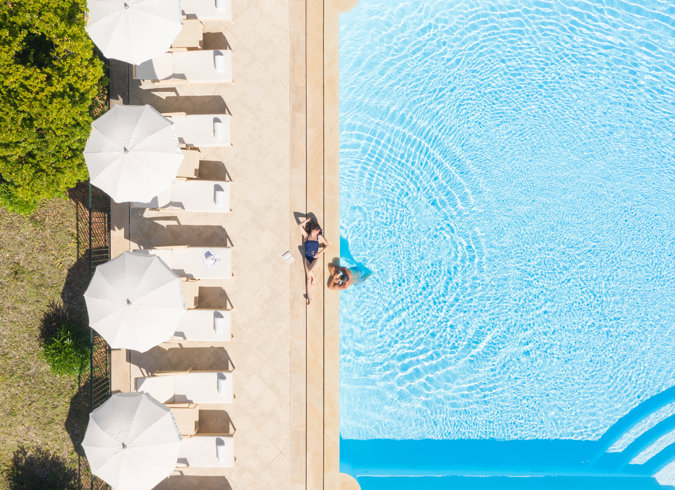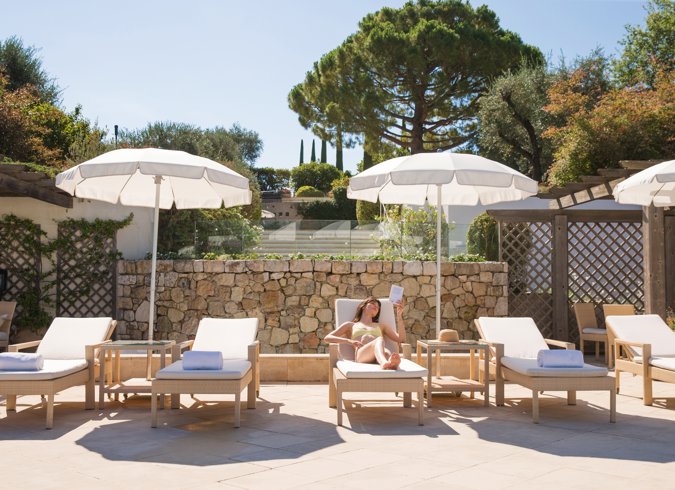 Wander through the hotel's garden-lined paths to discover our still blue infinity pool and its exquisite views overlooking the Riviera countryside. Here, you can find deep calm surrounded by olive trees and fragrant Mediterranean gardens while our discreet and attentive team caters to your every desire.
Tennis courts
A haven of natural beauty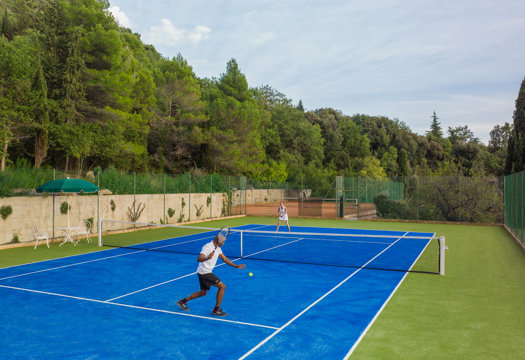 Located at the very heart of the property are two tennis courts of excellent quality. Enjoy a game of singles or doubles or book a session with our tennis pro to brush up your skills in serene natural surroundings.
Spa Saint-Martin by La Prairie
Experts in replenishment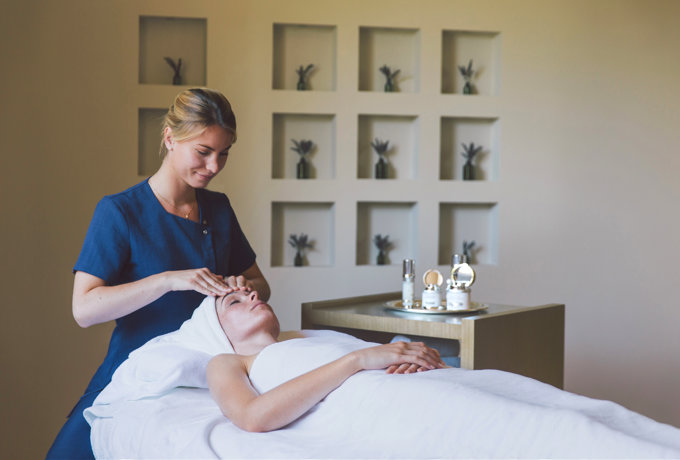 Spa Saint-Martin by La Prairie
Spa Saint-Martin by La Prairie has repeatedly been named 'Best luxury spa destination in Europe' by the World Luxury Spa Awards. Enter the Château's serene and beautiful space for a revitalising treatment with one of our beauty specialists and you'll quickly understand why.
Wellness all-around
Château Saint-Martin & Spa offers fitness sessions with our in-house personal trainer, as well as a range of yoga classes to keep you feeling your best and promote a deep feeling of wellbeing.
Beauty and grooming
Schedule a booking at our in-house unisex salon for haircuts and colour, as well as beauty and grooming treatments ranging from manicures and pedicures, to waxing and a clean shave. Everything you need for luxurious self-care is right here.
Kids club
The perfect place to make new friends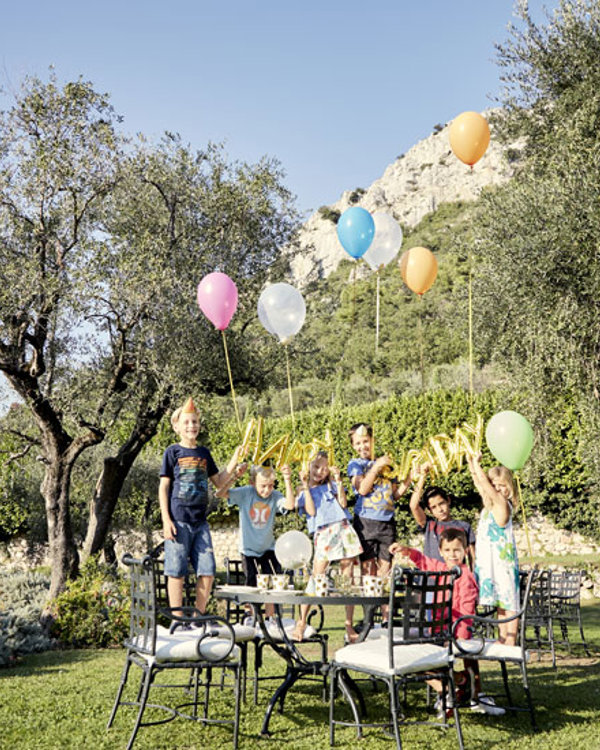 Created exclusively for younger guests, Château Saint-Martin & Spa's Kids Club invites all junior travellers to discover a range of exciting activities during their stay. A tailor-made programme developed to inspire creativity is proposed for 3 to 4 days a week during the months of July and August.
discover more
Private Helipad
Arrive in style, lift off at your leisure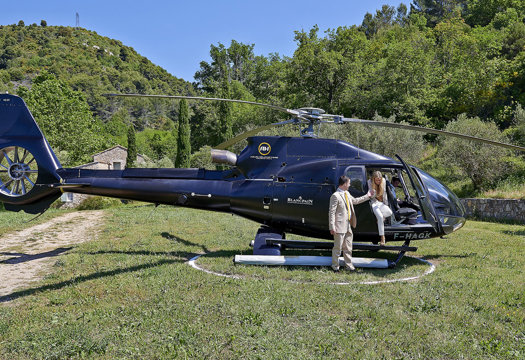 For ultimate convenience, Château Saint-Martin & Spa boasts a private helipad located near the edge of its 32-acre grounds. Monaco and the Monte-Carlo Grand Prix are just 10 minutes away and Saint-Tropez is a 20-minute flight in your private helicopter.
Helipad GPS coordinates:
Latitude: 43°73,1674N
Longitude: 007°10,6717E
A curated shopping experience
Eden Being by Oetker Collection offers a distinctive selection of fashion, homewares and art objects by local artisans and international luxury brands.
The boutique at Château Saint-Martin & Spa is open every day from 10am to 1pm and 2pm to 7pm. July and August hours are from 10am to 1pm and 3pm to 8pm.
discover the boutique