Exhibitions for 2022
Château Saint-Martin & Spa celebrates the juxtaposition of Riviera nature and contemporary art with the "La Rêverie" exposition by Spanish sculptor Manolo Valdés in the hotel gardens this season. The work of Agnès Sandahl is on view in the Château Gallery for an intimate encounter with the creativity of a renowned artist.
"La Rêverie" by Manolo Valdés
From May 1st to October 16th, 2022
Lifting the soul
Born in Valencia, Spain, in 1942, Manolo Valdés is one of the few artists who have mastered multiple mediums including drawing, painting, sculpture and print making. In each form he is considered highly original, technically sound and constantly provocative.
4 monumental sculptures
Works by Valdés are included in museum collections around the world, from the Metropolitan, New York to the Pompidou Centre.
We exhibit four of his sculptures to stunning effect against our Riviera scenery.
Two works have his signature reference to historic masterpieces. The bronze Reina Mariana, is inspired by Velázquez greatest painting of the Spanish court, the 1656 Las Meninas, Dama a Caballo shows a distinguished woman on horseback, reminiscent of his portrait of Isabel de Borbón. By our pool is Mariposas, his delicate bronze dancing butterflies in shimmering blue.
Hotel du Cap-Eden-Roc
Nine other monumental sculptures punctuate the sumptuous exterior settings of our sister hotel.
Agnès Sandahl
From May 1st to October 16th, 2022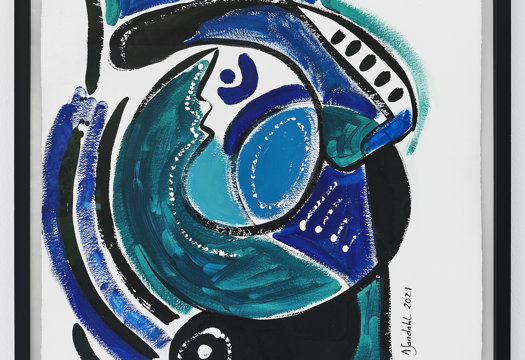 Agnès Sandahl is a multidisciplinary artist working in painting, sculpture, etching and ceramics. The artist creates custom handmade pieces for Michelin-starred restaurants and high-profile collectors the world over. Opened in 2013, her Vallauris gallery and studio hosts the work of world-renowned artists in addition to offering private ceramics workshops.
The exhibition
The Château Gallery is currently exhibiting 23 ceramics creations and 20 paintings by Agnès Sandahl. The artist's work is characterised by clean lines and a refined eye for colour, employed freely according to her inspiration. Rooted in the ceramics tradition of the Vallauris region, she seeks to preserve her artistic heritage whilst pushing the boundaries of creative expression.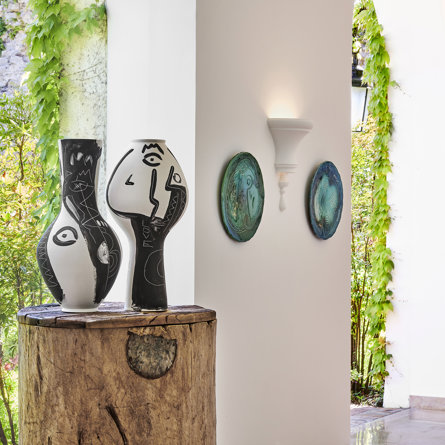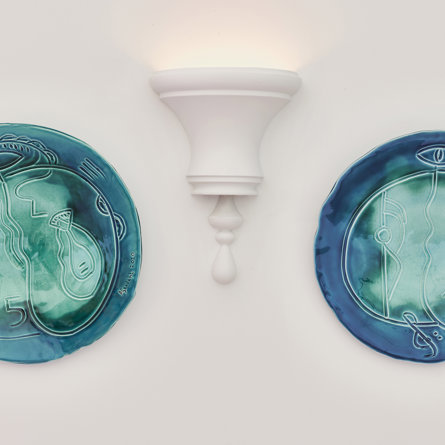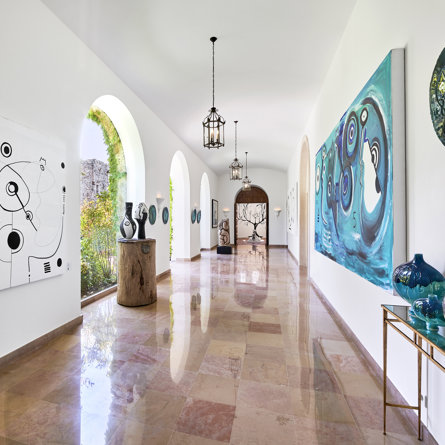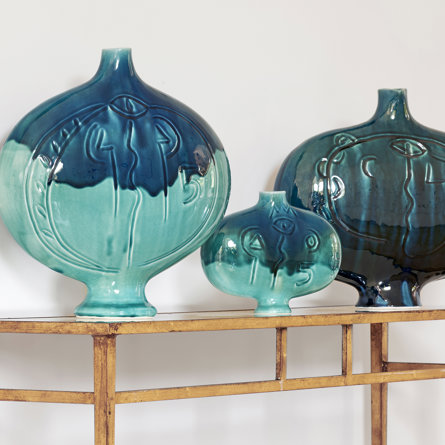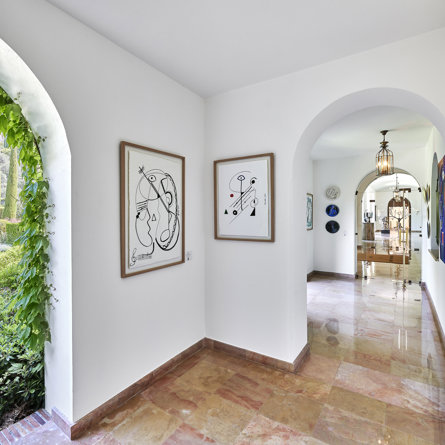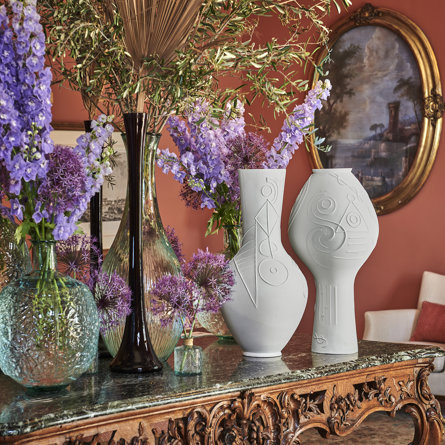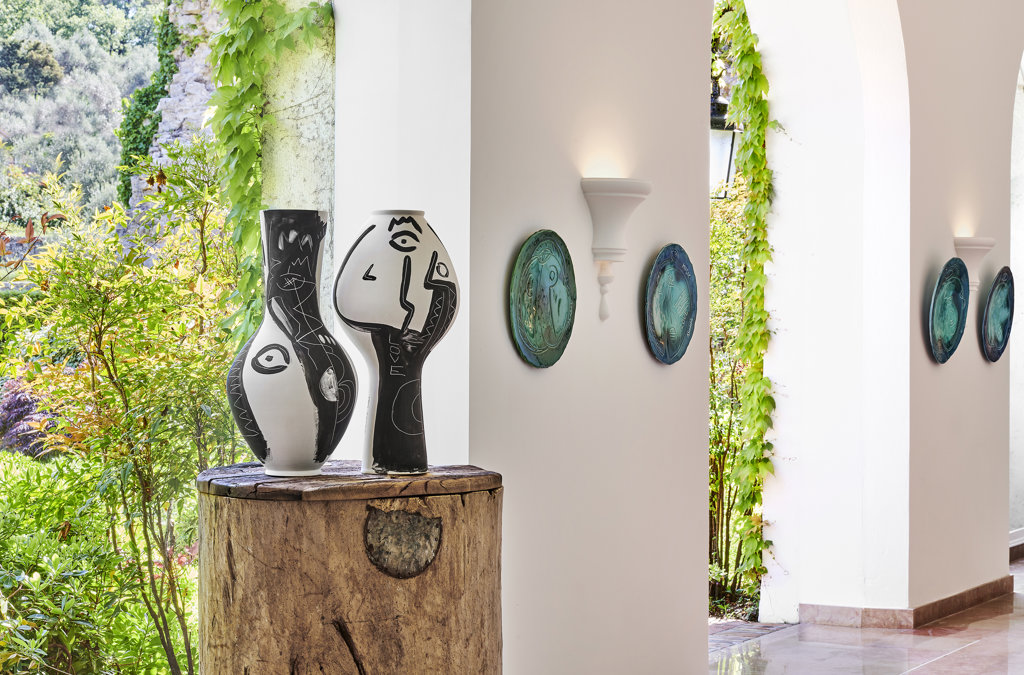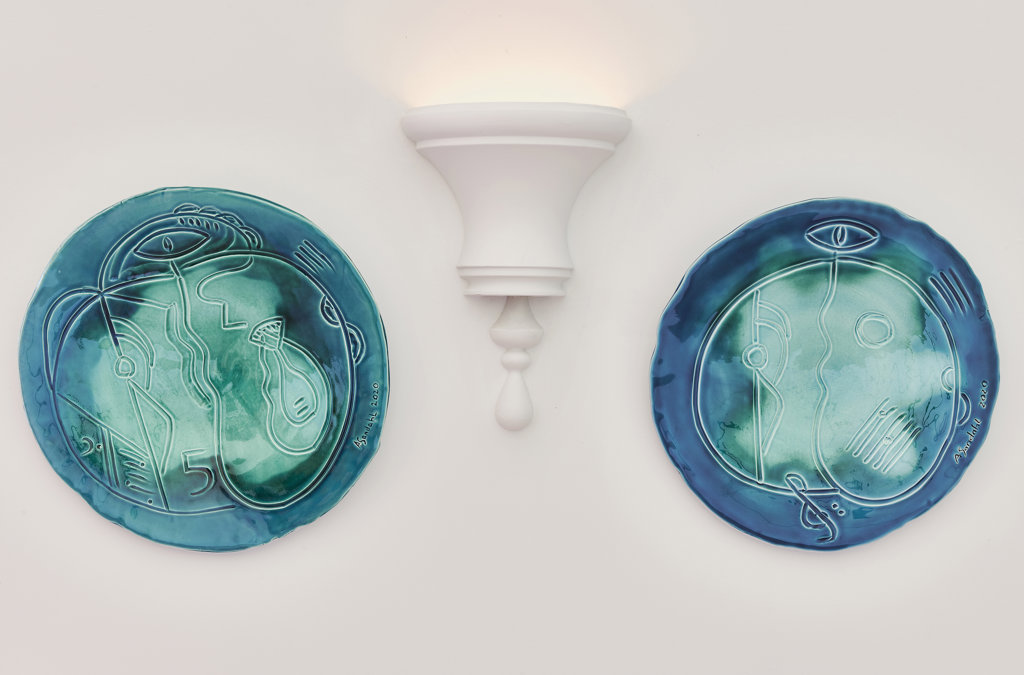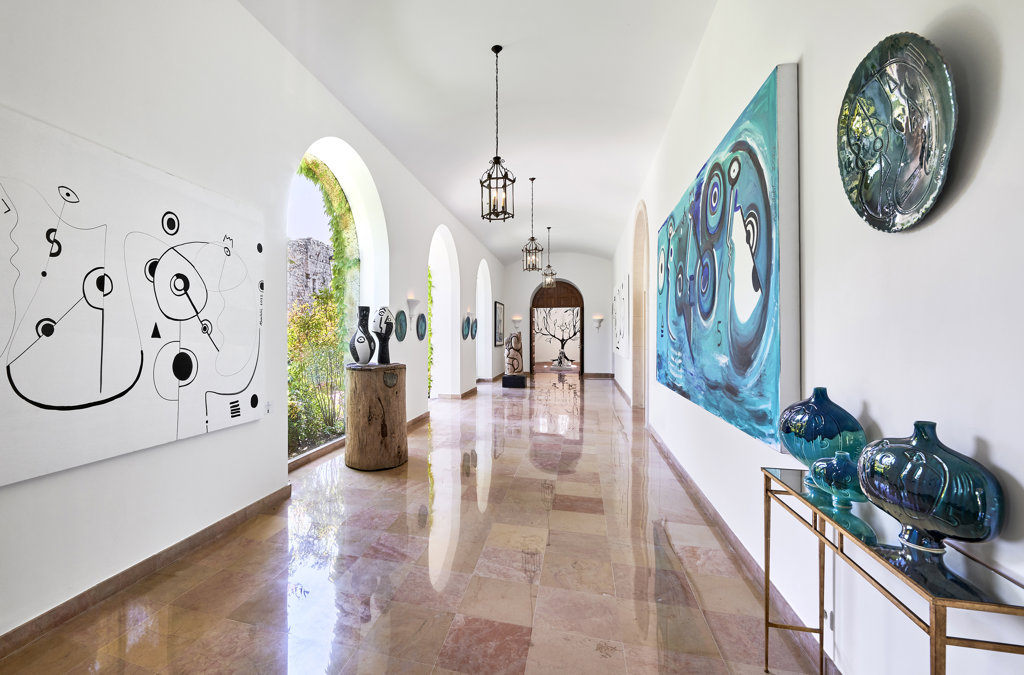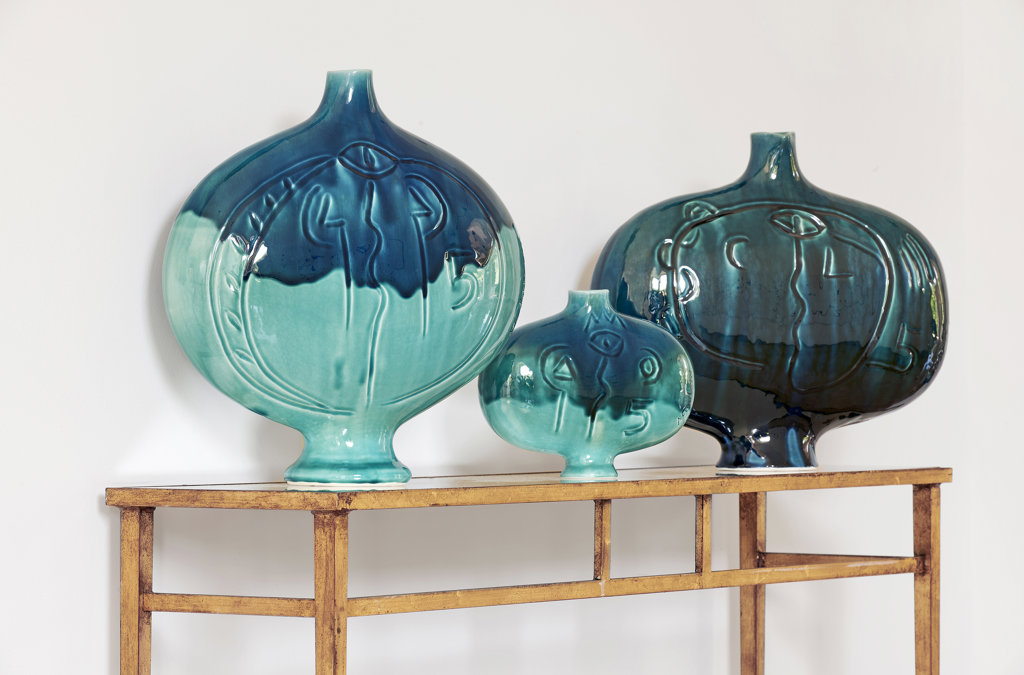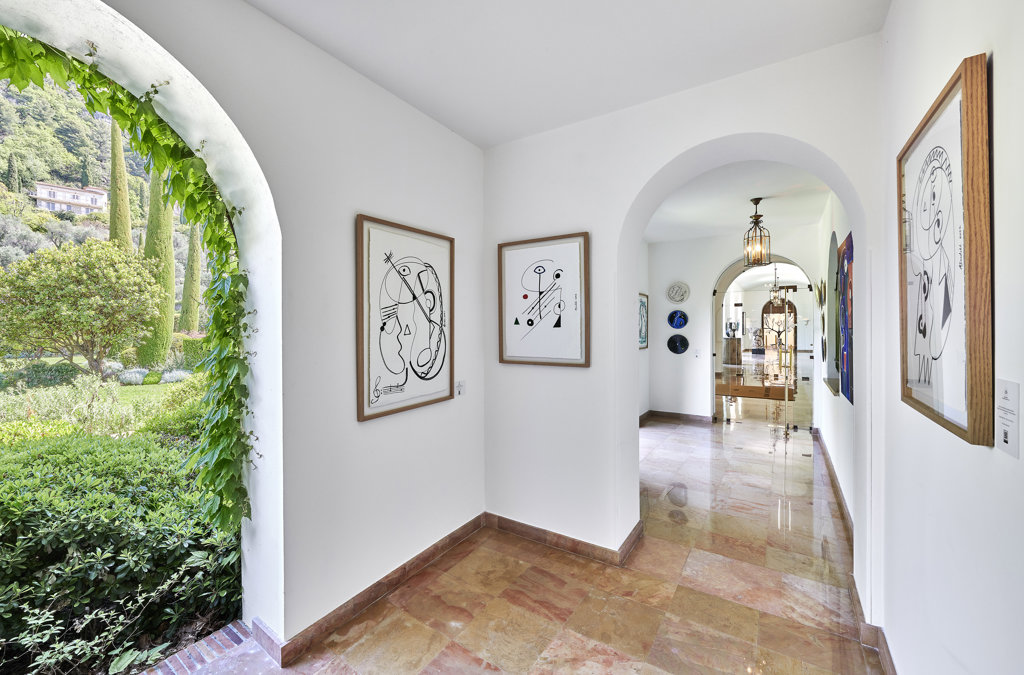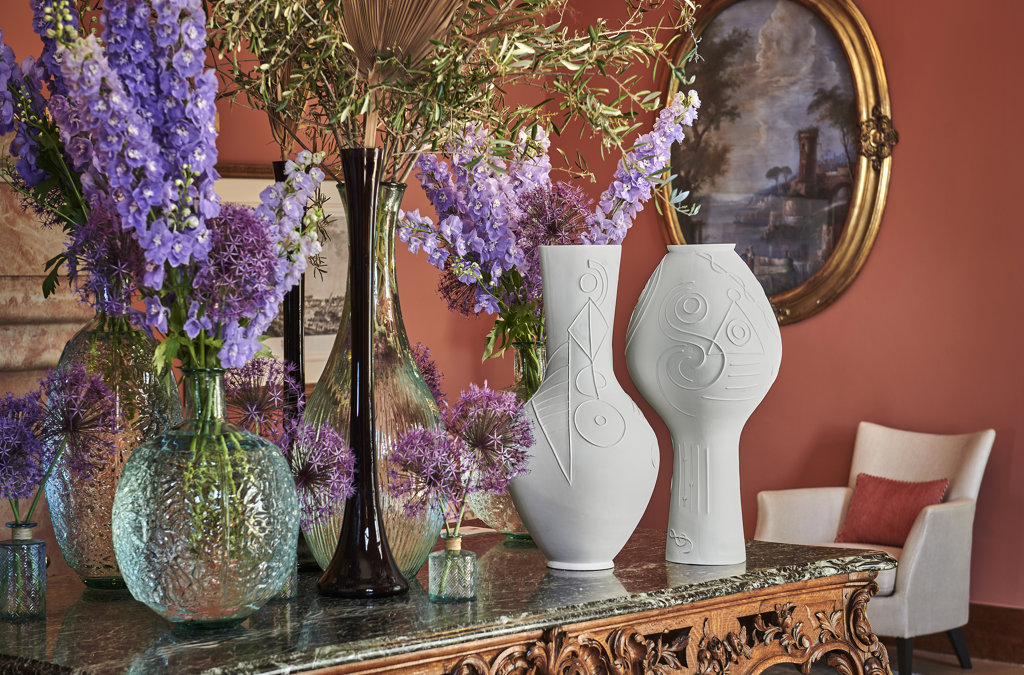 Le Saint-Martin
The work of Agnès Sandahl can also be enjoyed up-close on the tables at Le Saint-Martin, the Château's Michelin-starred restaurant. Inspired by earth tones and the sun's warm rays, the collection of tableware pays tribute the Château's heritage and to the artists who drew inspiration from its surroundings (Matisse, Picasso, Braque, Cocteau…). Each piece is one-of-a-kind.