The History of
The Vineta Hotel
The Vineta Hotel, a reimagined Palm Beach landmark.
Paying homage to the hotel's legacy, Oetker Collection will bring back The Vineta name, heralding a bold new chapter in the property's nearly 100-year history.
Originally opened as the Lido-Venice during the real estate boom in 1926, it was shortly thereafter renamed The Vineta and remained so for the next fifty years. A brief period as a condo in the 1980s followed, before the property would reemerge in its most recent incarnation, The Chesterfield, in 1989. With its distinct pale-pink façade, it is a quintessential example of Mediterranean Revival architecture which Palm Beach is renowned for.
The landmark building will be reborn as The Vineta Hotel with a top-to-bottom renovation led by Paris-based interior designer Tino Zervudachi. Reducing the room count from 57 to 41 to allow for a more generous sense of space, the hotel will offer a range of accommodations featuring fresh and bright interiors.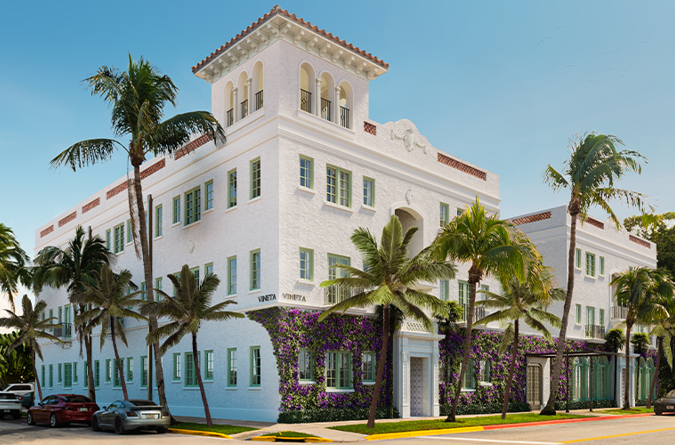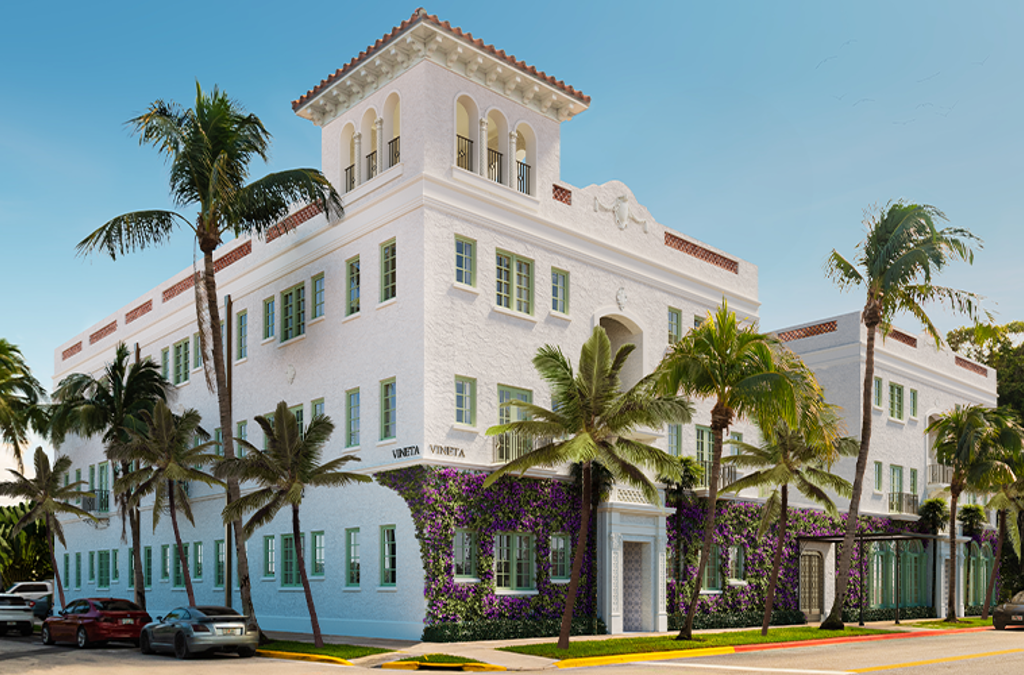 Discover our hotels' history