The Wonderful World of Jumby Bay Island
A private island paradise
Touch down in Antigua, jump on board our private yacht and breeze across turquoise seas. In two miles and less than ten minutes you are on your 300-acre island home, one of the most desirable, all-inclusive retreats in the Caribbean.
"Our pristine island sanctuary is so safe and is exactly what people need now. A place to reconnect with nature, in an unhurried atmosphere with the meticulous attention of our team for your peace of mind."
-Aleksandra Vukojevic, Managing Director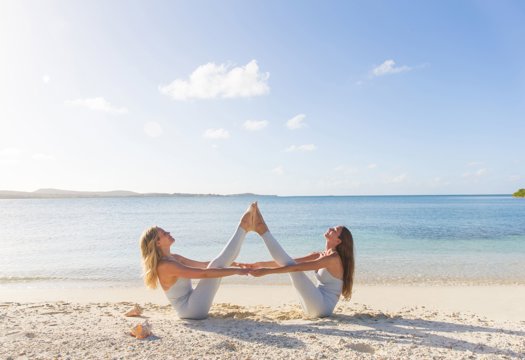 A journey through the senses of Jumby Bay Island
Pulling from the heart of Jumby Bay's life unscripted way of existing, and combining this philosophy with the core essence of Paper & Diamond, A Journey Through the Senses is an immersive wellness retreat that allows its participants to author their own new script as they experience the tools to write a more healthier, balanced and optimized way of life.
From November 10th to 17th, 2021
discover more
Your safe stay with us
Guests arriving by air are required to have received at least the first dose of a vaccine for 18 years old and over.
All guests must have a negative COVID-19 RT-PCR test taken within four (4) days of their flight (also required for children over the age of 2). Guests arriving to Jumby Bay Island from an on-island location or via private yacht must present either a negative Rapid Test or a negative RT-PCR based on the length of stay on the mainland. Please see additional details here; All arriving passengers must complete a Health Declaration Form and will be subjected to screening and temperature checks by Port Health Authorities upon arrival in Antigua and Barbuda.
For departing guests needing a COVID-19 RT-PCR test, this is done via the Mount Saint John's Medical Center. Guests are asked to register and pay online here to confirm an appointment at least five (5) business days prior to their departure from Antigua. Once the appointment is confirmed, testing will be conducted on Jumby Bay Island.
For guests needing a COVID-19 Antigen (rapid) test, this can be arranged on property via the Concierge.
Here on Jumby Bay Island we have implemented new hygiene and safety measures, and developed specific protocols to ensure that we are strictly adhering to the public health guidelines and to ensure your stay with us is safe and secure.
Your home away from home
Are you ready for a workation? Our island features a collection of 14 exquisite Villas and 22 Private Residences, each with it's own charm, ample privacy and just the right amount of practicality, ideal for long stays. Wrap up that meeting and reward yourself with a cocktail poolside and breathtaking ocean views.
linger a little longer