Morning
Drive your own dog sled
Begin the day with the exhilarating experience of driving your own dog sled. With the guidance of a professional musher, you will stand on your sled with your pack of huskies harnessed and ready for you to take command. 
The high life
The thrills never stop on the mountains of Courchevel. Up next: hang gliding down the slope. While harnessed to a trusted pilot, you will feel like a bird soaring through the sky as the wind catches you and you become airborne. You'll gently touch down as you continue to glide to a stop on your skis.
Lunch & afternoon
Warm up at L'Apogée
After spending the morning outdoors, warm up in one of the cosy sofas at Le Bar de L'Apogée. You can enjoy a light lunch such as a Lobster club sandwich or hearty fare like the specialty grilled filet steak with béarnaise sauce. Each dish has a unique twist you will savour.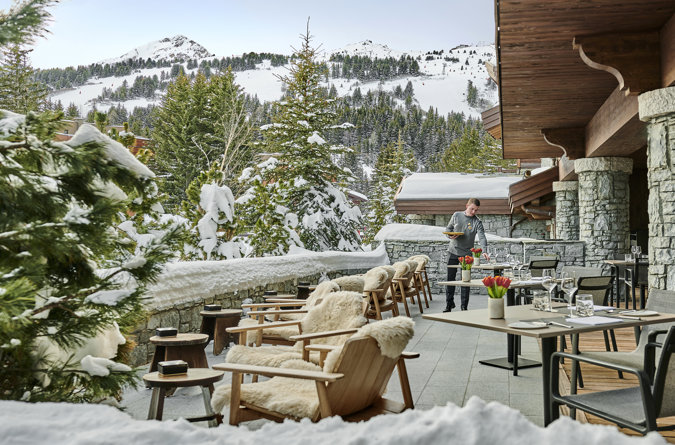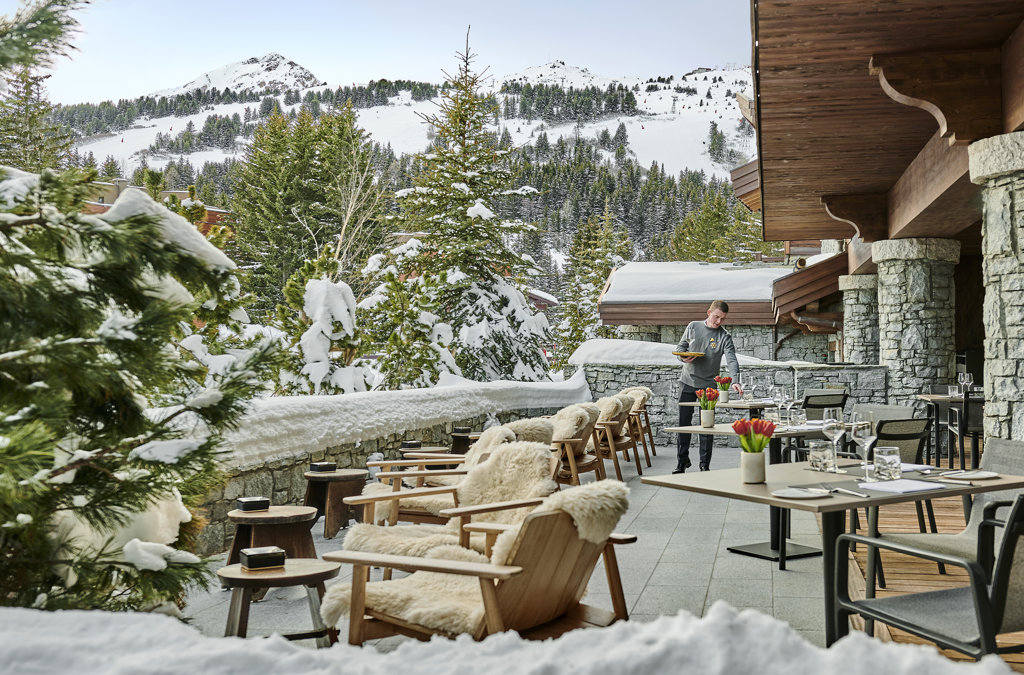 Ice skating
Make it a point to drop by Courchevel's own indoor ice rink, Patinoire du Forum, in the centre of Courchevel 1850. You can enjoy open ice skating during the season from 3 pm-7 pm and Wednesdays until 10 pm — a great venue to show off your triple salchow or your lovely singing voice during Karaoke evenings. 
Shopping in style
Courchevel 1850 is home to some of the best boutiques and perfumeries in the region. A visit to 1850 Parfum is a must for fragrance and beauty lovers. Côté Neige is a cosy chalet shop with endless Alpine interior inspiration. For first-class ski essentials, you won't need to look further than L'Apogée Courchevel's very own in-hotel boutique.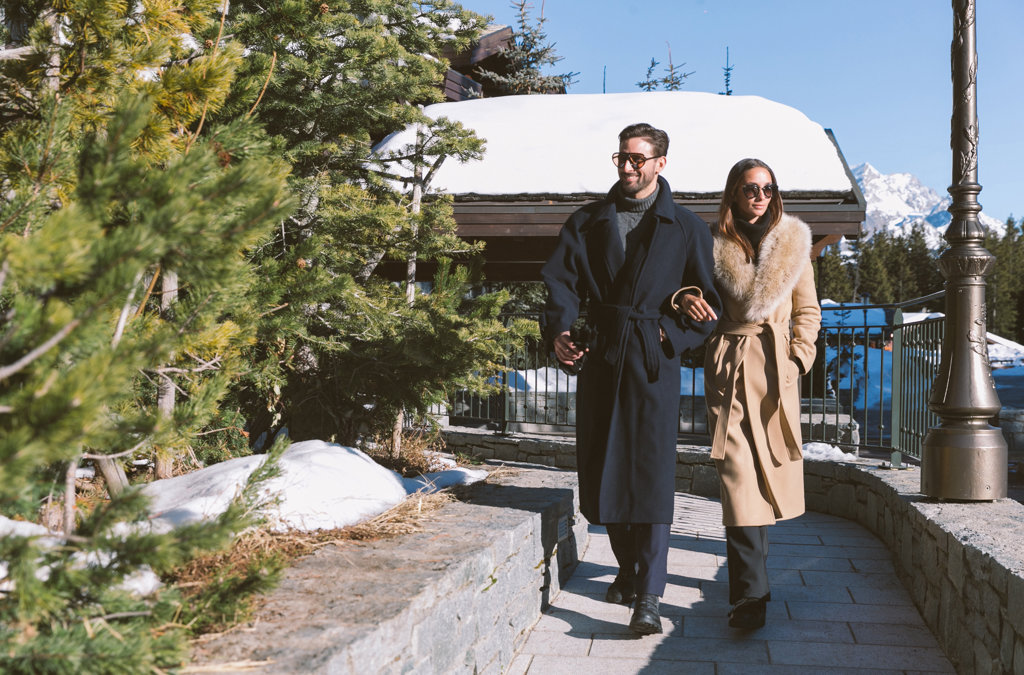 Teatime
Rendezvous at Le Bar de L'Apogée at 4pm for a moment of delight. Make yourself comfortable by the fire or on the terrace and delight in a teatime that includes the traditional service as well as waffles, pancakes and sweets created by our talented pastry chef, Malo Le Cras.
Evening
High-altitude party
Après-ski at La Folie Douce is not to be missed while on holiday in Courchevel. The unique outdoor bar and club experience attract a lively set ready to party to energising tunes. The club has a simple vision: to have fun and enjoy.
Evening snowmobile excursion
The pistes are yours for the taking once the skiers clear for the day. Jump on a snowmobile with friends or a guide and glide across the slopes and through the forest. The fast-paced thrill combined with the white moonlit landscape create a venture of a lifetime.
Dinner at Koori
Finish your day with a leisurely dinner prepared with care by the sushi masters at Koori. Named after the Japanese word for ice, the restaurant lives up to its namesake by crafting each exquisite dish with cool precision. Rigorous perfection and infinitely fresh ingredients come to life with favourites like the Dragon Koori Roll and an exceptional scallop dish.