Families welcomed with warmth
Younger guests at L'Apogée Courchevel have access to the most wonderful clubs in Courchevel. Mini VIP 1850 welcomes children from the age of 4 to 10 years, while teens have their own independent space at Freestyle 1850. Kids can party and play every day, and after an invigorating morning on the slopes, our concierge can schedule dog sled rides and other Alpine fun.
Mini VIP 1850
This extraordinary sensory experience, designed by Sophie Jacqmin, has been created for our younger guests. Enthusiastic kids club ambassadors will engage children with a host of fabulous activities. They might learn magic tricks, design their own jewellery or perfume, make chocolate and candies or conduct scientific experiments. They will be introduced to the scents and flavours of the regional Savoyard produce, while outside they can explore the flora and fauna of the area and examine the unique patterns of snowflakes.
discover chalets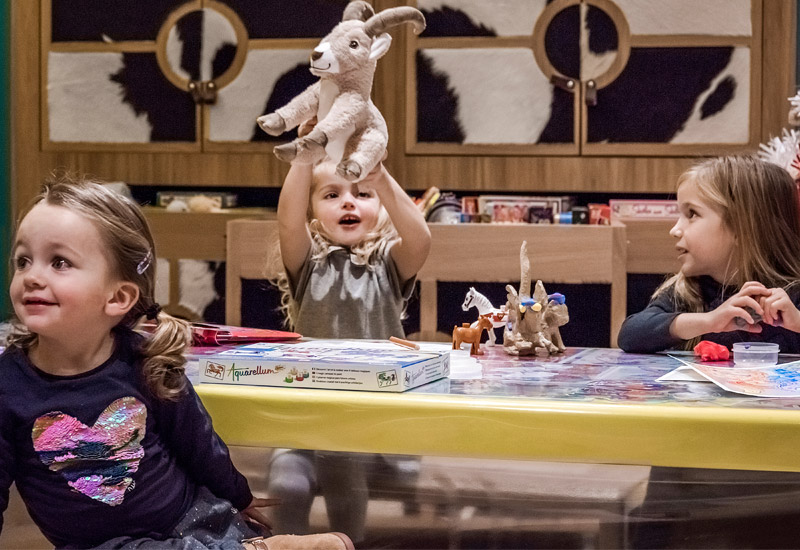 Tuned into teens
Guests aged from 11 to 15 years can meet up any time they like at Freestyle 1850 to listen to music, go online, play computer games or join in with some of the excellent entertainment on offer, which includes dance parties in the evenings, table tennis and movie nights.
Latest news from Oetker Collection