Cigar Lounge
Hand rolled, box pressed and gently aged, the world's finest cigars are waiting to be savoured in this luxurious space. Designed to welcome visitors in cosy, cocoon-like comfort, the Cigar Lounge offers an inviting atmosphere every evening, with deep sofas, plush armchairs and logs crackling in the fireplace. To complement the superb selection of cigars in the humidor, guests are also invited to sample prestigious wines and rare spirits, making this a must-visit destination for connoisseurs of life's finer pleasures.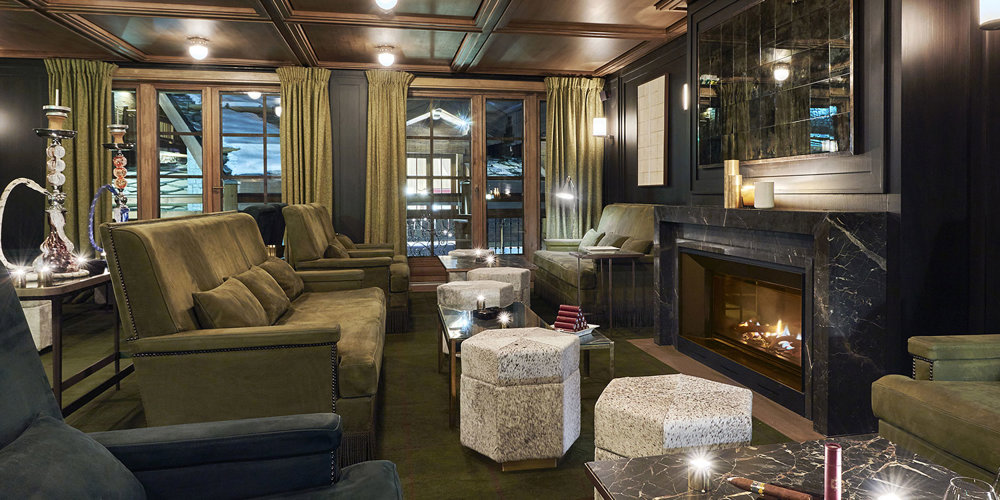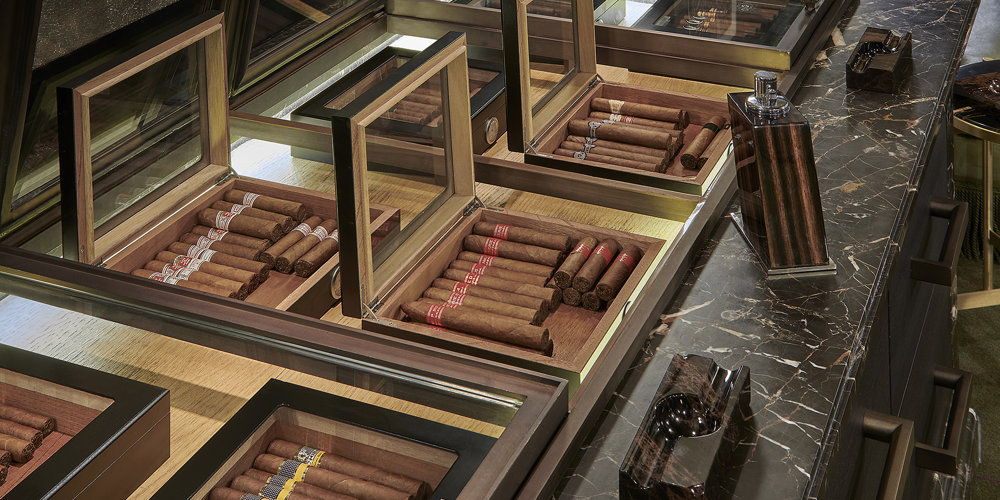 Practical information
Opening season
Open:
Open from December 15th, 2023 to April 1st, 2024
Opening hours
Environment
Ocean conservation:
We are pleased to inform you that all our bars and restaurants only use stainless steel straws.
Address:
5 rue Emile Allais - Jardin Alpin, 73120, Courchevel, France