Day 2
Sleds, skies and skates
Mush your dog sled
Energetic and out of the ordinary, you stand on your sled, the team harnessed and Allez! With the lead dog's name on your lips you shout your commands as you dash up and down the hills and round the trees.
The high life
A thrilling sky flight on a hang glider. Harnessed to a pilot, you gently slide down the slope, the wind catches and you are airborn. For a brief moment you can feel what it's like to be a bird in the sky, soaring through the sky. Landing is a gentle touch down, eventually coming to a halt on your skis.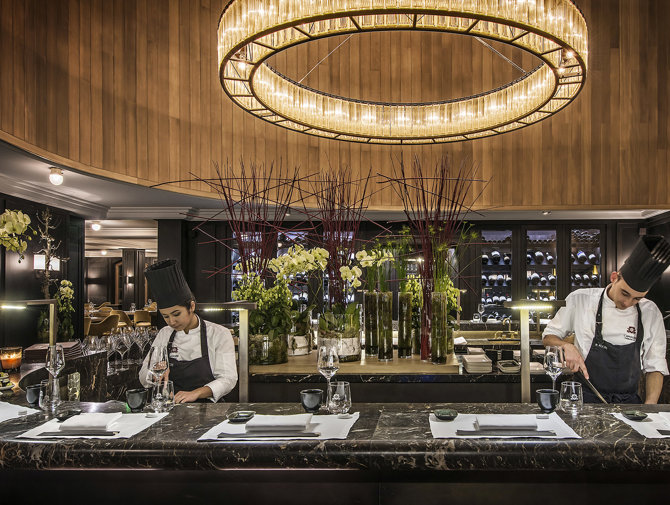 Lunch at L'Apogée
Ensconce yourself in the cosy seats and sofas at Le Bar de L'Apogée and enjoy a light or hearty lunch. The menu always has a special twist; there are burgers with reblochon, a lobster club sandwich, lemongrass beef skewers and of course a selection of Sushi by Koori.
Ice skating
Drop into Courchevel's indoor ice rink to express yourself with a triple salchow or toe loop. Glide along beneath glitzy floodlights singing out your heart on the Karaoke evenings.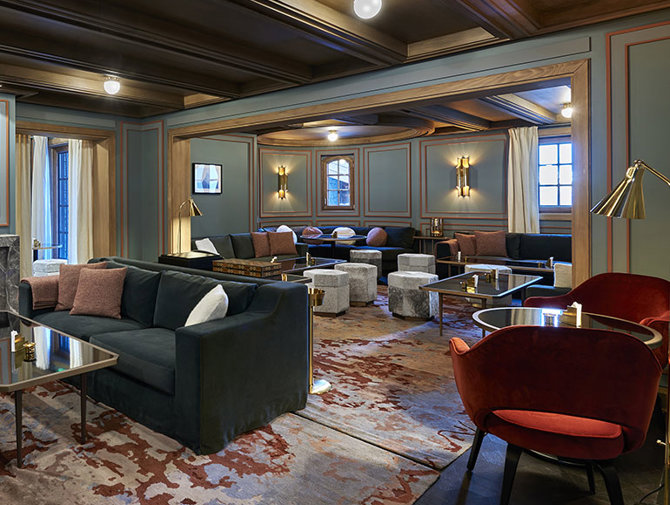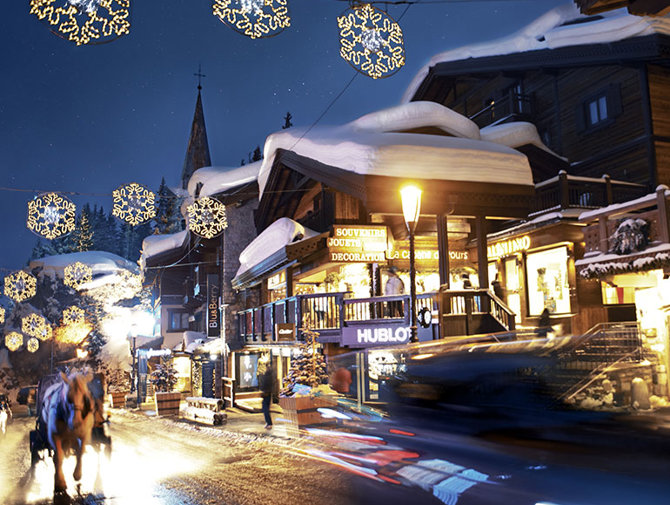 Chic Courchevel shopping
1850 PARFUM is home to every major fragrance house and a host of cosmetics, Côté Neige is a cosy chalet shop with alpine interior ideas with contemporary style. For a first class ski shop look no further than L'Apogée Courchevel, there is also a  few other boutiques at the hotel for chic soft cashmere, with caressing sweaters and flattering dresses.
High-altitude party
Drop in for some Après-ski at La Folie Douce for a little haute cuisine and high altitude clubbing with cabaret. Party with the jet set to punchy energising tunes in this stunning natural setting. Our concierge will be pleased to make a reservation for you.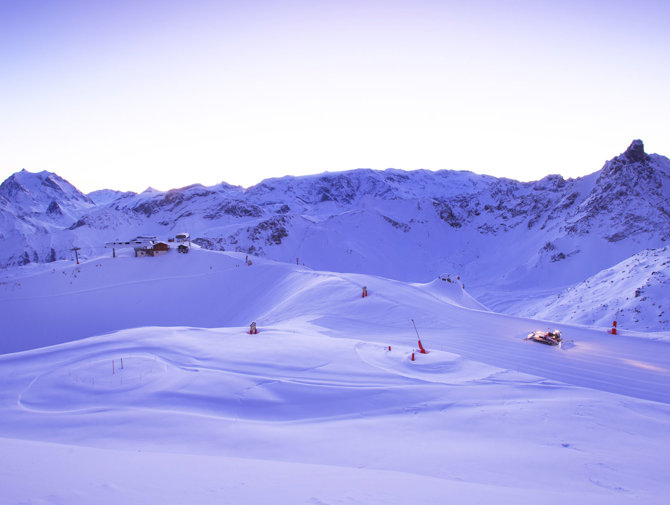 Evening snowmobiles
Once the slopes are cleared of skiers it is time for some fast thrills on the snowmobiles. They are easy to drive but if you prefer you can sit behind a guide. Soon you will be gliding up and down pistes and through the forests. The landscapes are white and splendid with moonlit views sometimes as far as Mont Blanc.
Dinner at Koori
Dine in relaxed chic at Koori, named for the Japanese word for ice, which is fitting as each exquisite dish is created with a cool precision. Sushi masters perform at Le Comptoir with a rigorous perfection, slicing and assembling delicate, infinitely fresh ingredients. Menu highlights include the Dragon Koori Rolls and a remarkable scallop dish prepared with shichimi togarashi, combava, chizo and lotus shoots.