Life unscripted
Spontaneity and freedom, the joys of our all-inclusive Jumby Bay Island lifestyle. Fill days with breezy pleasures at our pools and powder white beaches, stroll through lush gardens and free wheel along two kilometres of palm fringed paths. Enhance your stay with a spell at the Jumby Bay Spa.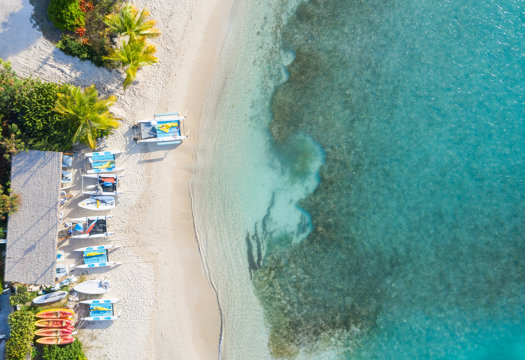 All inclusive
Kick off your shoes and enjoy our all-inclusive experience. Menus feature an abundance of fresh sustainable produce, while Drappier Brut is our house champagne. This is an island of leisure, with water sports, land sports and special activities for teens and tots.
discover our all-inclusive experience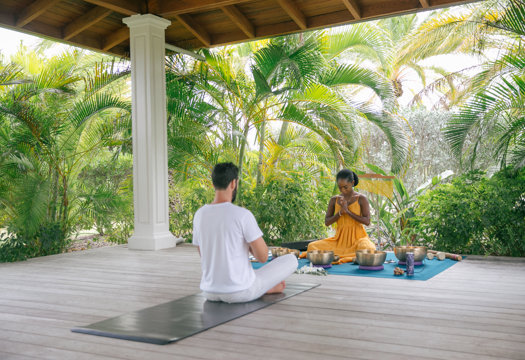 The Jumby Bay Spa
Enhance your stay with some extra therapy, our spa offers a curated menu of treatments that combines the use of modern practices from all over the world with ancient healing remedies of the West Indies and African cultures. In the heritage of traditional herbalists, serums are derived from local natural ingredients including coconut, aloe, neem, lemongrass, and other essential oils and spices to organically encourage the regenerative nature of the body, mind and spirit.
discover our world of wellness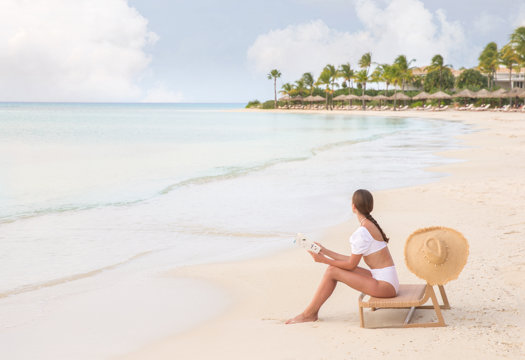 The Jumby Bay Boutique
Newly imagined by renowned designer, Patricia Anastassiadis, The Jumby Bay Boutique invites guests with a chic destination shopping experience. Exquisite finishes highlight the island's delicate and easy elegance, featuring light beach side hues, rustic gold and tropical touches including natural green leaf accents, and vintage wooden surfboards.
opening hours: daily 9am to 6pm
Practical information
All dining:
Breakfast at The Veranda, lunch at The Pool Grille, dinner at our Farm to Table pop-up, BBQs on sandy shores, our inclusive stay features delicious options every day.
Drinks:
Our house champagne is Drappier, a byword for the fine quality of cocktails, select wines and liqueurs served throughout the day.
Our watersports:
Waterskiing, windsurfing, wakeboarding, kayaks, paddleboards, hobie cats, RS sailboats, snorkelling and more
Resort facilities:
Bicycles for all guests, three pools, three tennis courts, fitness centre, and yoga pavillion
Children activities:
Jumby Explorers Kids Club with daily programmes and teen activities
Activities:
Snorkelling expeditions, kayak tours, cooking class, rum tasting, sunset cocktail cruise, White Night Beach BBQ, Home Owners' & Managers' Wine Down and much more
Between the mainland airport and Jumby Bay Island (roundtrip)
Children from 2 to 12 years old:
USD50 per child (for children under two years old the transfer is complimentary)
Private plane:
Airport transfer fees for guests arriving via private plane are available upon request
Tel:
+1 268 462 6000 | US Toll free +1 800 749 1802
Does Jumby Bay do weddings?
Yes, Jumby Bay Island is the perfect venue for hosting your wedding. Allow our in-house Event Manager to plan every detail for you.
How do I get to Jumby Bay?
Set on a 300-acre private island, 2 miles north of Antigua, only 5 minutes away from V.C. Bird International Airport. You'll arrive after just 10 minutes aboard our private resort catamaran.
What are the opening times of the Spa?
The Spa is opened 7 days a week from 8:30am to 7:00pm
Is Jumby Bay all inclusive?
Yes, Jumby Bay Island's Rooms, Suites and Villas are All Inclusive.
Are there airport transfers at Jumby Bay?
Yes, Jumby Bay Island coordinates private transfers for all its guests for both arrival and departure.
Is Jumby Bay dog friendly?
Yes, Jumby Bay Island allows dogs and cats.
Is there a concierge service?
Yes, Jumby Bay Island has 24hr Concierge service.
How many bedrooms does Jumby Bay have?
Jumby Bay Island boasts 40 suites.
Does Jumby Bay have a Fitness Centre?
Yes. Jumby Bay Island has a modern 24hr Fitness Centre equipped with a range of aerobic and weight training equipment and Personal Trainer. Private Fitness, Yoga and Meditation sessions are also available.
Does Jumby Bay have a private beach?
Jumby Bay Island features several beaches, 2 Public beaches and others that are only accessible via Private Residence or Villa
Are children allowed at Jumby Bay?
Yes, Jumby Bay Island is Family friendly and has an engaging Children's program for tweens and little ones.
What are the check-in and check-out times?
Check in time is 4:00pm and checkout is at 12:00pm
Does Jumby Bay have private pools?
Yes, Jumby Bay Island features Private Pools in the Private Residences, Villas and Pool Suites as well as 2 ocean front infinity pools and an Olympic sized lap pool.
Can I buy a property on Jumby Bay?
Yes, there are Real Estate opportunities available on Jumby Bay Island.