Suites
Ocean View Suites
The architecture of our Ocean View Suites combines traditional and contemporary beach house styles, with lofty ceilings, wide verandas and open-air bathrooms. They capture the indoor, outdoor lifestyle that is so much part of the Jumby Bay experience. There are Junior Suites and two-bedroom Family Suites with private pools. All, of course, come with the promised sweep of ocean views.
Combine a Junior Suite and the two-bedroom Family Suite for a three-bedroom option.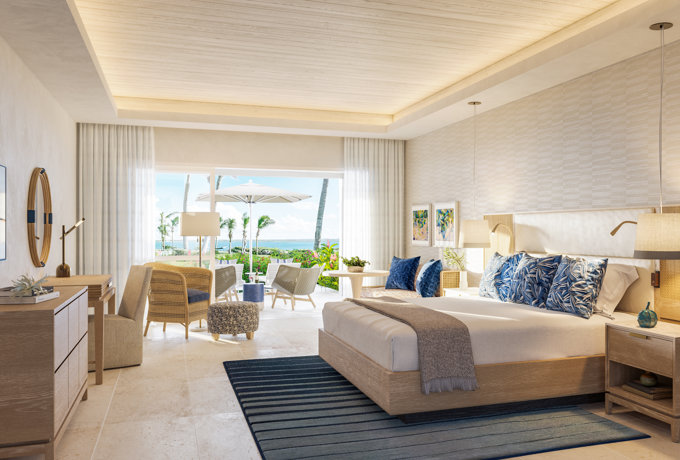 Glorious views over the blue horizon, and a garden bathroom to refresh under starry Caribbean skies (1,199 sq. ft.)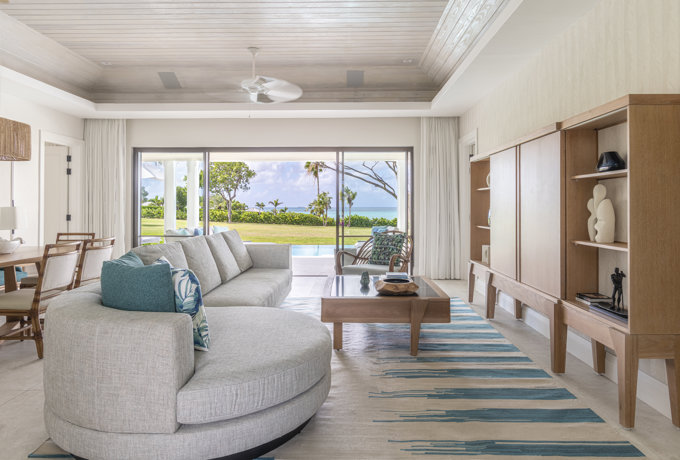 Two-bedrooms and a private pool or combine with a Junior Suite for three bedrooms and two open-air bathrooms (3,042 sq. ft.)
Pond Bay Suites
In addition, Jumby Bay Island features 28 tastefully decorated Pond Bay Suites. Just steps away from our pristine white beaches, each suite is a tranquil oasis offering spectacular views of the Caribbean Sea. These thoughtfully designed and well-appointed suites embody both the beauty of nature and the tradition of elegance with inspiring surroundings and simple sophistication.
Take a tour through one of our suites