MORNING
Yoga and Nature Walk
Reserve a private yoga session to reconnect with yourself and unite mind, body and soul in the most tranquil of settings. Namaste! Then enjoy a stroll around our small island Eden, bursting with bright flora and fauna. One of our informative gardeners will point out exotic fruits such as sugar apple and sapodilla, fragrant herbs and local spices, as well as our free-range ducks and sheep. You might even spot the odd tortoise along the way.
LUNCH & AFTERNOON
Lunch at Jumby Bay Veranda
Lunch at the open-air Veranda restaurant is a refined culinary experience, elevated through the passion of our staff and the rhythm of the island and ocean. Explore the essential joy at the heart of our Caribbean-meets-Mediterranean ingredients and inspiration.
Island Circumnavigation & Spa
After lunch, set off on a breezy 45-minute tour of our private coastline, taking in some of the most gorgeous beach villas in the Caribbean. Then relax into the pleasure of the Jumby Bay Spa, infused throughout with elements of nature. Reclining in ocean-view treatment rooms, guests bathe in a gentle sea breeze and float on the hush of waves. The menu combines modern therapeutic practices and West Indian traditions in treatments such as the Tata Harper organic massage with a nourishing serum of heritage herbs, organic ingredients and extracts from the island's neem trees.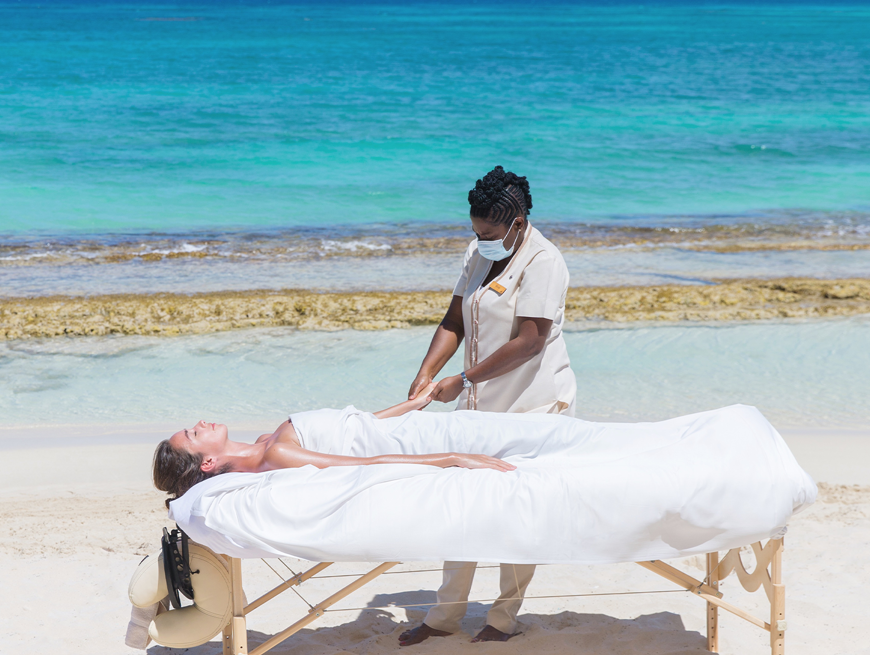 EVENING
Dinner time
The Estate House will welcome you into one of its three private dining rooms for an unforgettable dinner. Choose a wine directly from the wine room, advised by one of our sommeliers, to pair perfectly with your chosen menu, then end the evening with a cocktail at the 1830 Bar. Situated in the old plantation house and retaining historical elements of the original structure, the bar features a colour palette of rich green tones, inspired by the verdant island landscapes. The drinks menu makes use of local tropical fruit, honey and West Indian spices to enliven cocktails, from the classic to the obscure, with a modern twist. Raise your glass to a magical trip and start planning your next stay with us.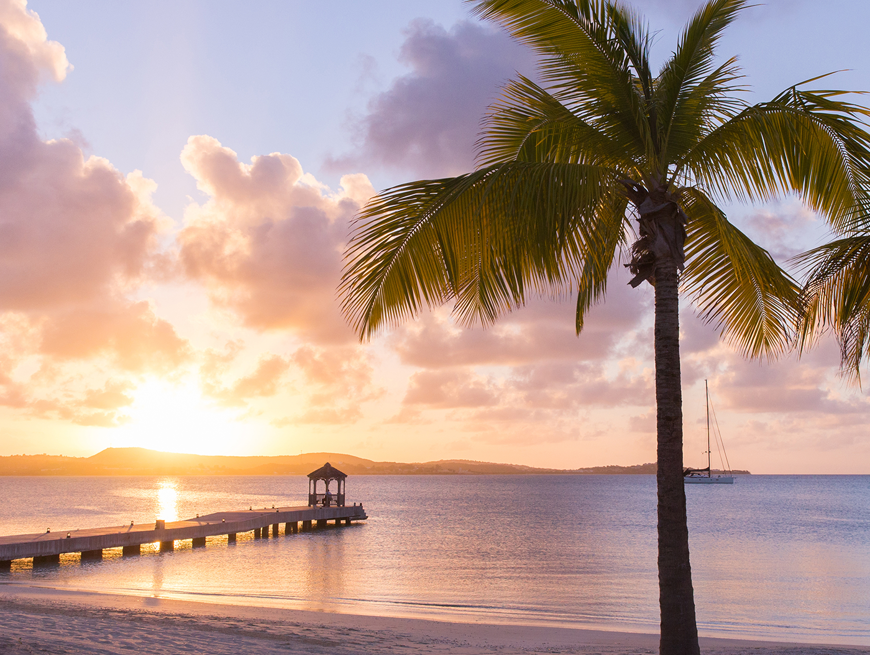 Turtle Alert
Depending on the season, you can take part in the Hawksbill Turtle Project, which offers children and grown-ups alike a unique opportunity to take an active role in the island's conservation efforts. Under the direction of specialist researchers, you can experience a turtle nesting on Pasture Bay Beach, participate in the release of hatchlings into the sea and even "adopt" a turtle!