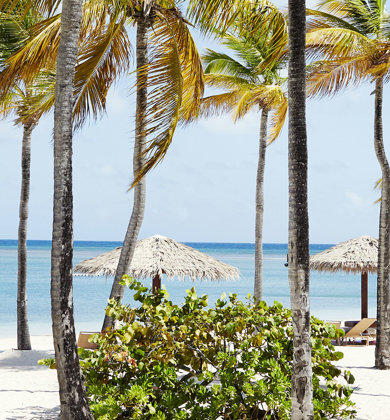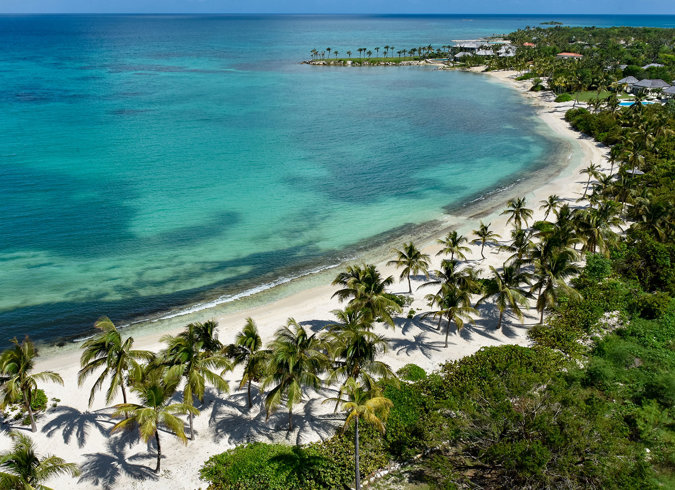 This gentle arc of white-powdered sand, fringed with palms and kissed by turquoise waters, encapsulates everything about Jumby Bay's chilled-out charm.
The island's iconic half-mile stretch of beach is lined with thatched bohios under which guests can lounge in the shade on cushioned chaises. Alternatively, a sprinkling of hammocks, strung between the palms, beckons. Or a sun chair that invites you to dip your feet into the softly lapping sea. Or the Beach Bar, a traditional open bungalow that sits midway on the shore.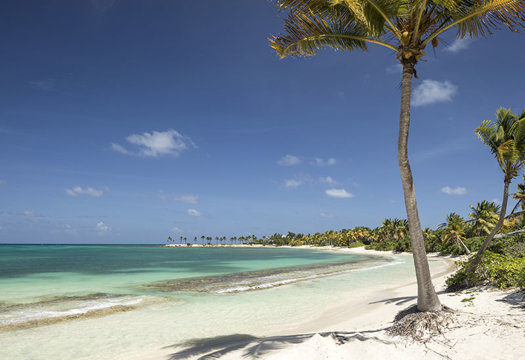 Pasture Bay Beach
On the northern flank of the island, the secluded sands of Pasture Bay offer ultimate privacy. Along this perfect crescent beach of wild, unspoiled beauty, buffered by a backdrop of palms and seagrape hedges, you can summon your inner Robinson Crusoe. The waves here roll in from the Atlantic and invite a dazzlingly rich marine and bird life — which includes the endangered hawksbill sea turtle.
For guests seeking a quiet, romantic oasis, private picnics on Pasture Bay are easily arranged with a call to the resort's concierge. Whatever your request, our casual-luxury service will customize a special hamper for you, packed with your personal selections and ready for you upon your beach arrival.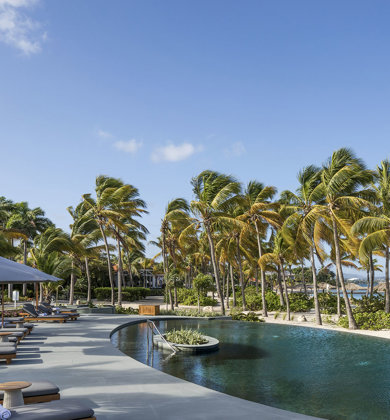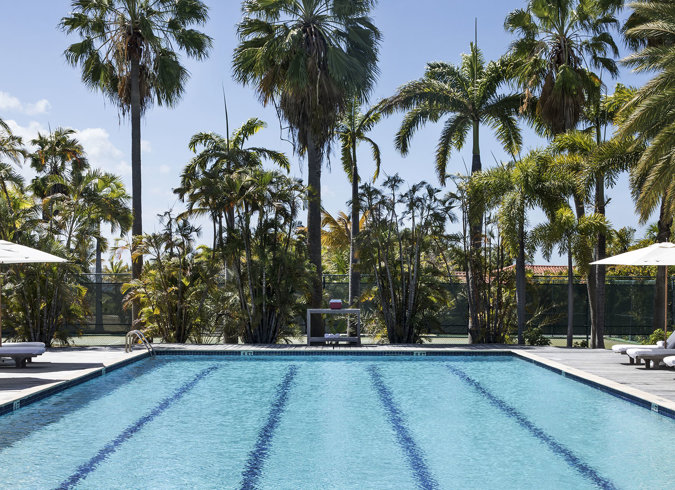 Resort pools
Jumby Bay is an aquatic sanctuary offering three alluring pools, each with its own personality. The beachfront Jumby Bay Pool is a designated space for quiet relaxation, framed by towering royal palms with an elevated infinity edge pool that cascades towards the tranquilizing ocean just beyond. The family friendly Veranda pool, set amidst a tropical garden offers a classic setting that is perfect for swimming laps or family pool time. The Infinity Pool at the Pool Grille offers a tranquil and cooling respite from the Antiguan sun, perfect for sun-worshippers, and those wanting to take a cooling dip before lunch.