Private Island Gatherings
celebrations and events
A tropical island paradise connected in minutes to Antigua airport - Jumby Bay is a spectacularly rare Caribbean destination for your private event. 300 acres of lush greenery and pristine beaches, make it easy to gather in discreet seclusion. Or for complete privacy, reserve the entire resort.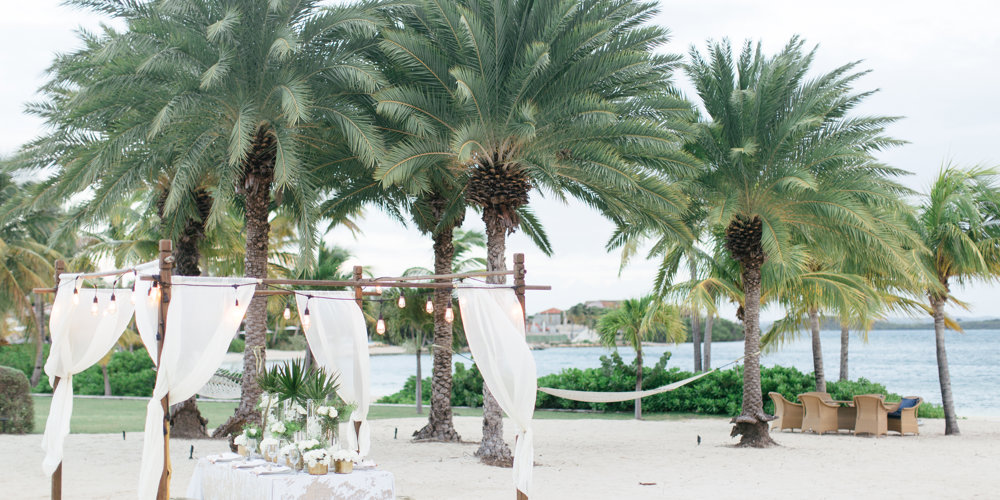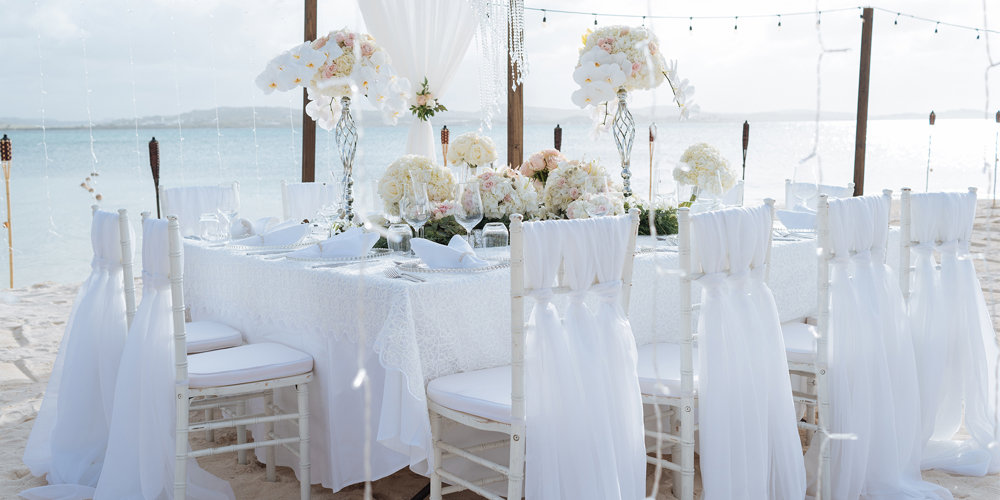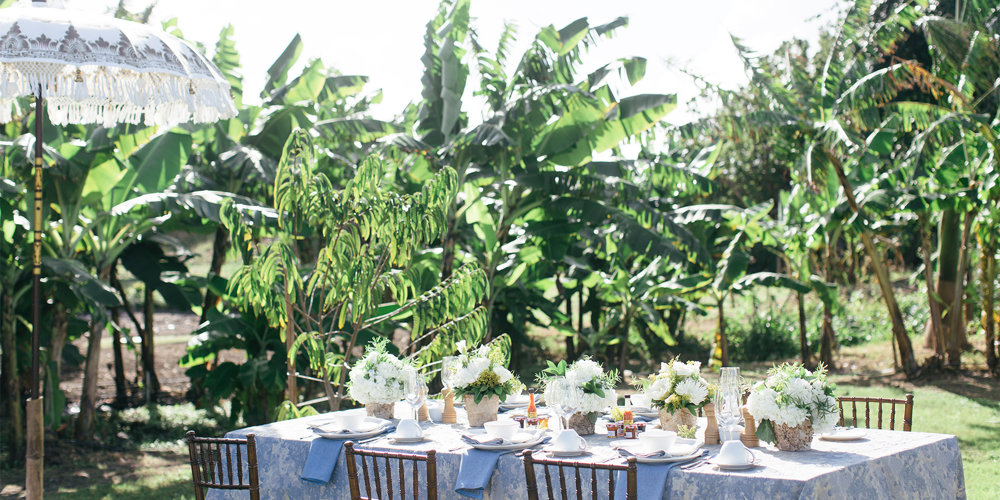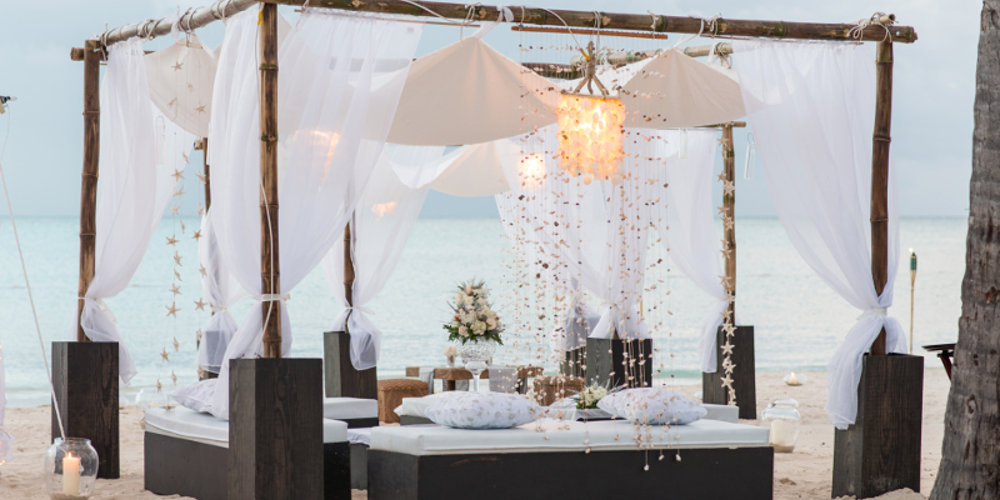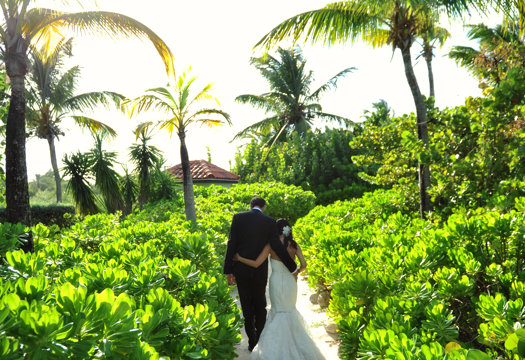 Your Wedding
a perfect union in paradise
We create an atmosphere of laidback luxury for you and your guests while managing the minutiae of the special day to exacting standards. Let yourself go with nature's beauty and an overflow of happiness, we will weave the magic with flowers, cuisine and music. Marry on the sea shore then celebrate under a starry sky, on a yacht, lanterns ablaze on the soft sand or in the elegant Estate House, matching your wildest imaginings in our exquisite settings.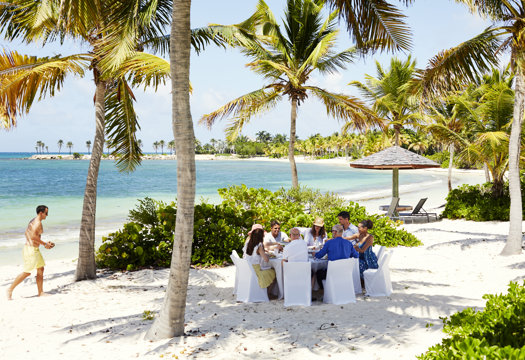 Special Occasions
Bedazzle family and loved ones with a wondrous event set anywhere on our secluded Caribbean shores, the 'island's your oyster'. Our team will plan your barefoot ball, or make an arbour with exotic flowers for a surprise proposal. Honeymoons and anniversaries are relaxed and especially romantic in the tropical beauty. We are ready any moment to add pizzazz to your celebration, spontaneity flourishes on our island.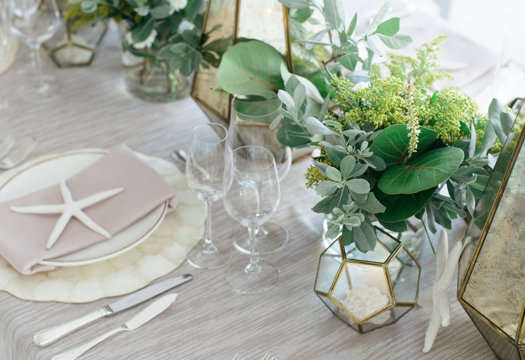 Meetings and Incentives
Soar out of that boardroom across the Caribbean and place your team on our island for an executive retreat.  They will be so delighted, so motivated, so inspired, your business will be rocket powered. Jumby Bay Island offers a perfect balance between work and play - meetings in the morning, team watersports in the afternoon, and each productive day rewarded with a private beach party. Whatever your mission, we'll make it awesome, because we're inspired every day.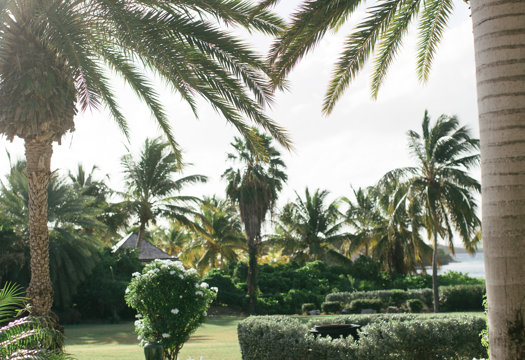 Buy-outs
For the epitome of exclusive experiences, our resort offers an opportunity to reserve the entire island for an exclusive buy-out, creating a rare intimate chance for guests to truly rejuvenate and refocus.
request for proposal
Practical information
Wedding Planner:
Jumby Bay Island maintains relationships with a number of excellent planners that are highly experienced, creative, detail-oriented and meticulously organised.
Wedding cakes:
Our dedicated pastry chef loves creating personalised cakes together with the bride and groom, proposing dreamy designs and delicious flavours for your inspiration.
Floral arrangements:
We can create showstoppers from tropical flora grown in our island nursery or traditional arrangements, it is all to your wishes, flowers are a highly personalised touch.
Photography:
The bride and groom are welcome to invite a photographer of their choosing, alternatively professional photographers and videographers are available on request.
Entertainment:
Jumby Bay Island maintains well-established relationships with a range of entertainers for wedding ceremonies and receptions.
Special Events Coordinator: