MORNING
Barefoot and carefree breakfast
Welcome to paradise! Start your day with a generous breakfast at The Veranda looking out over the ocean. Choose from à-la-carte specialities and an expansive buffet selection with fresh bread and pastries.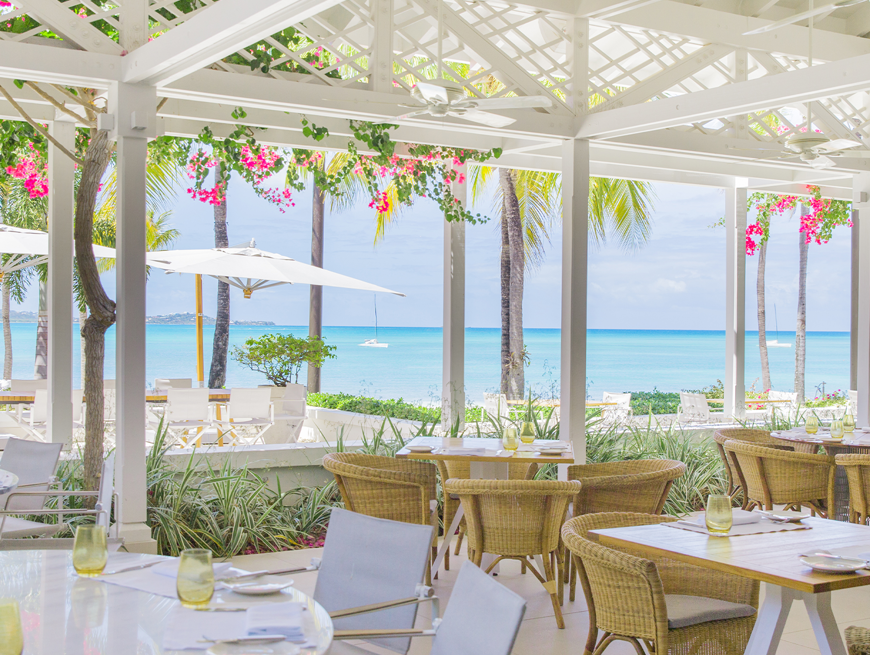 Tennis time
After this dreamy breakfast, enjoy a cycling tour of the island to discover your favourite spots. Then stop at one of our tennis courts for a private lesson under the palm trees. Resident head tennis pro Jerry Williams is a Davis Cup veteran and has played with many of the world's top-ranked players. Jerry and his team are available for private sessions and will have you one step closer to Wimbledon!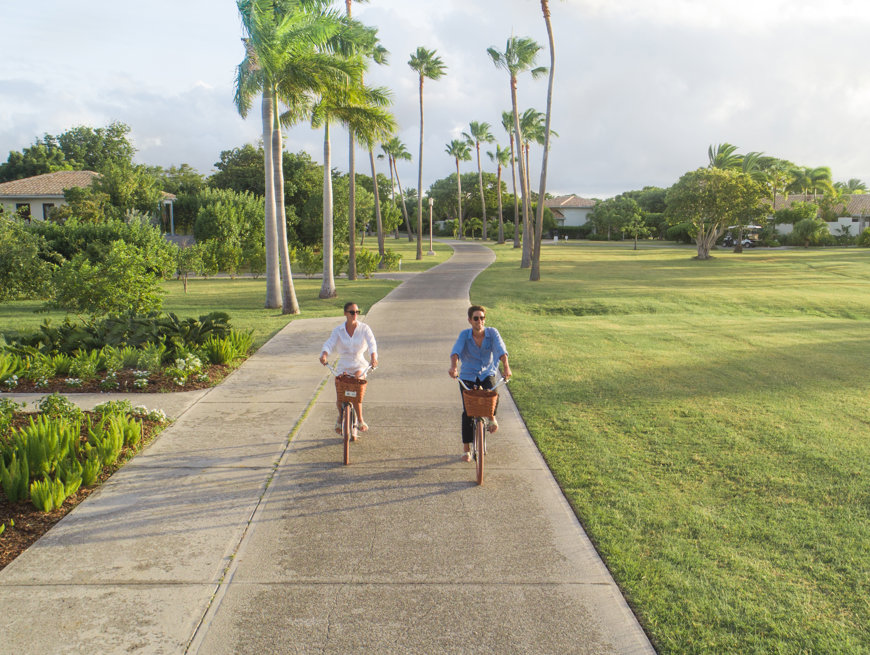 Pool or Beach ? 
After an energetic spot of tennis, a refreshing dip in one of our pools is in order. If you're looking for quiet relaxation, choose the beachfront Jumby Bay Pool, framed by towering royal palms and with an elevated infinity edge that cascades down towards the ocean just beyond. The family-friendly Veranda Pool, set amidst a tropical garden, offers a classic setting that is perfect for swimming laps or pool time with the children. Unless the Infinity Pool at the Pool Grille has your heart – it offers a tranquil and cooling respite from the Antiguan sun, perfect for sunworshippers and guests wanting to take a cooling dip before lunch.
LUNCH & AFTERNOON
Lunch by the pool
Time for a well-deserved lunch break at the Pool Grille, which serves casual bistro fare, as well as refreshing cocktails, snacks and fresh fruit juices, from its spectacular beachside setting.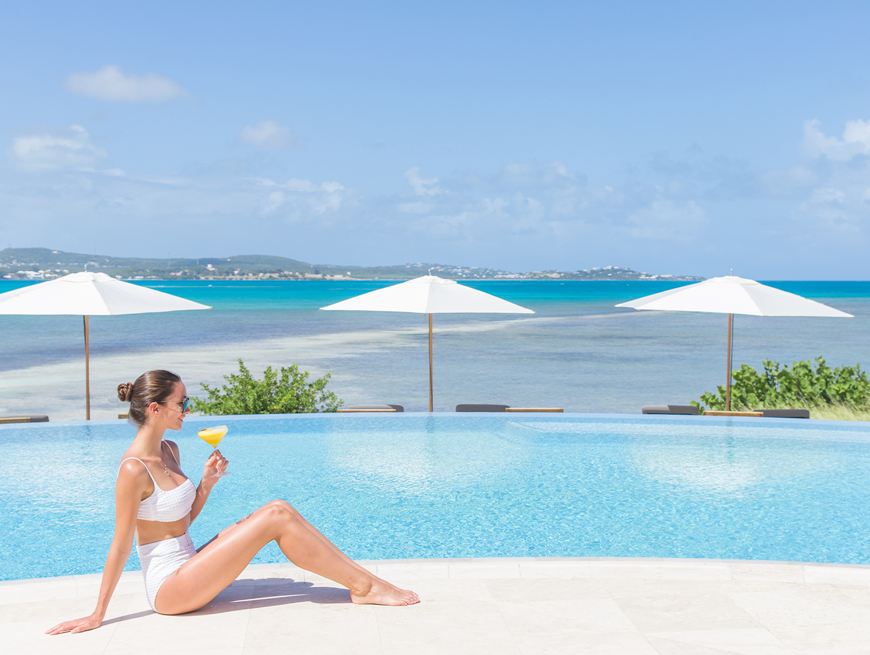 Snorkeling hour
After lunch, it's time to discover some of the natural wonders of the island. Scud over the sea to Antigua's Bird Island, a sanctuary for endangered species such as the red-billed tropic bird. Slip into the clear waters for spectacular snorkelling while looking out for parrotfish, sea turtles, blue tangs and octopus.
EVENING
Golden Hour at Genny's bar
Enjoy the beauty of the golden hour at Genny's Bar. Set directly on the sands of Jumby Bay Beach and surrounded by a garden of towering palm trees, hibiscus and wild orchids, Genny's is a traditional open thatched bungalow that is the centre of beach service.
The Estate House
Continue your evening with dinner at the Estate House. The restaurant is among the top fine-dining destinations in the Caribbean, combining classic fare with modern island flavours and drawing on the culinary traditions of the West Indies. The plantation house, built circa 1830 and once the centrepiece of the island's sugar plantation, includes the main restaurant and the 1830 Bar. Vintage maps and curated local artwork depicting Antiguan life, flora and fauna adorn the walls. Sophisticated tableware creates a refined setting in which to enjoy dishes designed to enhance the delicate flavours of the freshest seafood, meats and produce of the Caribbean. This is not just dinner – it's an experience not to be missed!