MORNING
Morning adventure
Start the day on a high note. From Piazza Vittoria in Anacapri, on the west, the chairlift ride to the peak of Mount Solaro takes about 12 minutes, and from there you can enjoy 360-degree views over the island. After admiring the panorama, pay a visit to the charming Cetrella Hermitage, a 14th-century church which seems to cling to the mountainside.
Once back on lower ground, follow Via Capodimonte to Villa San Michele, the house-museum built by the celebrated Swedish doctor Axel Munthe. Then wind up at Via Giuseppe Orlandi, Anacapri's main pedestrian street. Stop to admire the majolica floor in the Church of San Michele and to visit the Casa Rossa or Red House Museum. There are plenty of artisanal shops selling handmade products to browse in along the way.

LUNCH & AFTERNOON
La Dolce Vita by the pool
If you want to linger for lunch in Anacapri: La Zagara, Il Solitario and Da Gelsomina are all excellent choices. Once back at La Palma take your time at Aqua Bar for an italian aperitif overlooking capri downtown in his best light.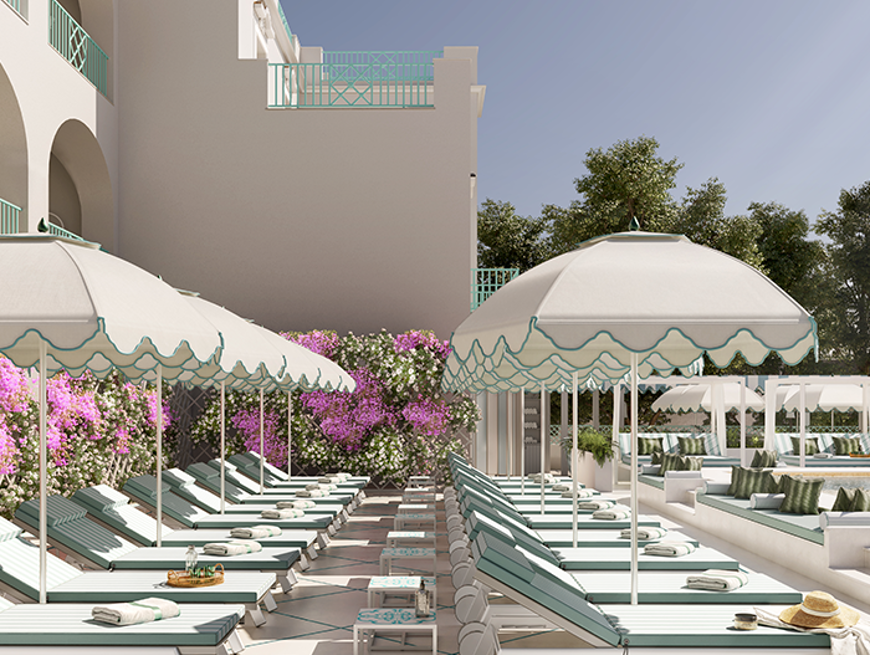 EVENING
Dinner at Le Grottelle
For dinner, our choice is le Grottelle if you go on a full moon evening you find the most spectacular moon rise on the island.