MORNING
Villa Lysis
Discover the secrets of Villa Lysis, a unique and enchanting spot, closely tied to the life and tastes of Jacques d'Adelswärd-Fersen, a Parisian count who withdrew to Capri to escape a series of scandals in his home country. Do not miss a visit to Villa Jovis
the most magnificent of all Emperior Tiberius' island residences.
AFTERNOON & LUNCH
Lunch at Da Gioia by La Palma
Head back to Marina Piccola for a relaxing lunch of fresh seafood and chilled white wine at the hotel's beach club, Da Gioia by La Palma. Your sunbeds by the sea are waiting for you on our beach
Capri's sunset 
Rendezvous at Capri lighthouse to enjoy another Italian sunset at its finest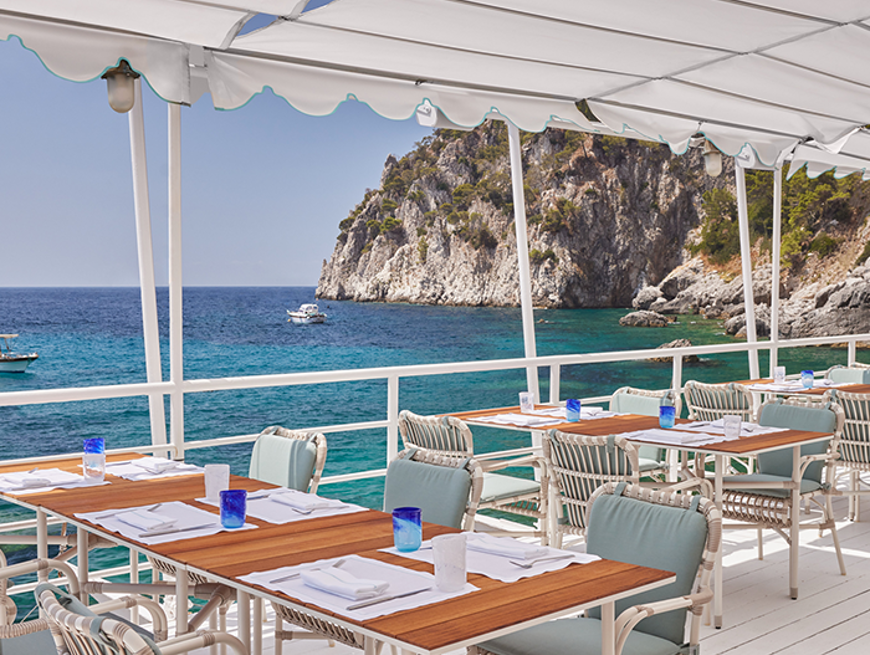 EVENING
Drink with a view
Back to Capri city center for an evening aperitif at La Piazzetta di Capri, on maps called Piazza Umberto I, where locals and visitors meet from dawn to late into the night to chat and relax. The best place ever to see and to be seen.
Dinner by Gennaro
Continue close to home with dinner at Gennaro's restaurant at Hotel La Palma, savouring the delights of chef Gennaro Esposito's masterful southern Italian cuisine, along with a bottle of great wine, while admiring the sunset over the water.
Capri's vibrant nightlife
After an enchanting dinner, continue the night at Anema e Core, our neighbor – and the most famous nightclub on Capri, where travelers dance all night long