The Hotel
In a stunning renovation led by internationally acclaimed designer Francis Sultana, in what is his first ever hotel project, Hotel La Palma has been designed to be an inviting home away from home. Sultana deftly captured Capri's beautiful lightness and minimalism while injecting flair and flourishes in a nod to the island's 1950s jet-set era.
Much-loved Italian chef Gennaro Esposito is at helm of Hotel La Palma's kitchens. A simple, stylish step back in time to the Capri of the 1950s, Gennaro's restaurant embraces the timeless romance of the island, serving unpretentious, authentic Italian cuisine. Bianca, a glamorous, newly built rooftop restaurant and bar open for dinner, offers spectacular views over Capri Village and the sea in the distance. Paying homage to the 'classic Capri' of the golden age, Hotel La Palma's newly built pool deck and Aqua Bar offer the best seat in town to watch the world go by below.
Located in the beating heart of Capri, just steps from the famous Piazzetta, Hotel La Palma is perfectly positioned for guests to visit some of the most notable sites of Capri: I Giardini di Augusto, Via Krupp, La Certosa and the iconic Faraglioni.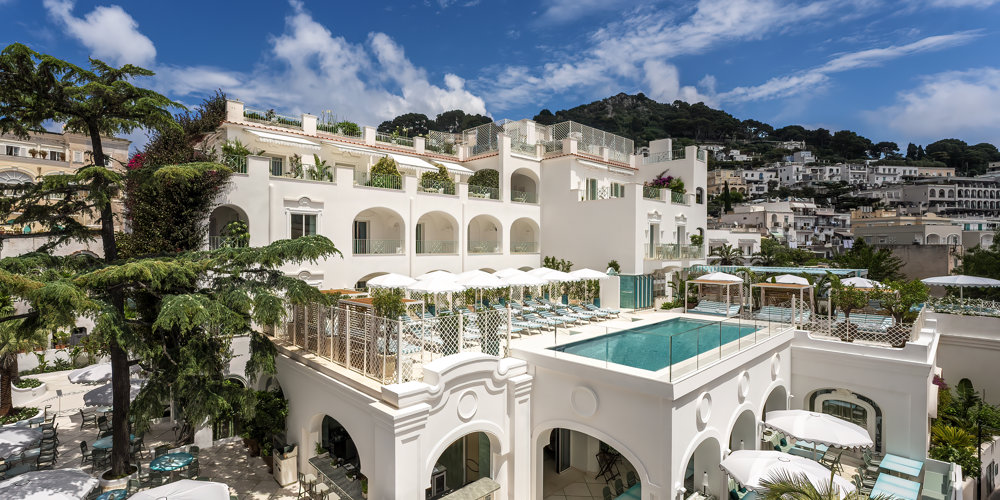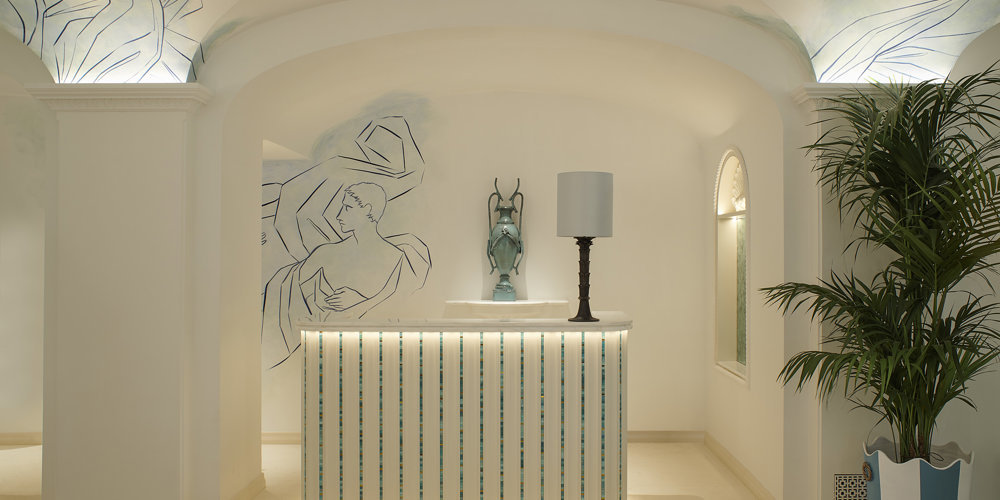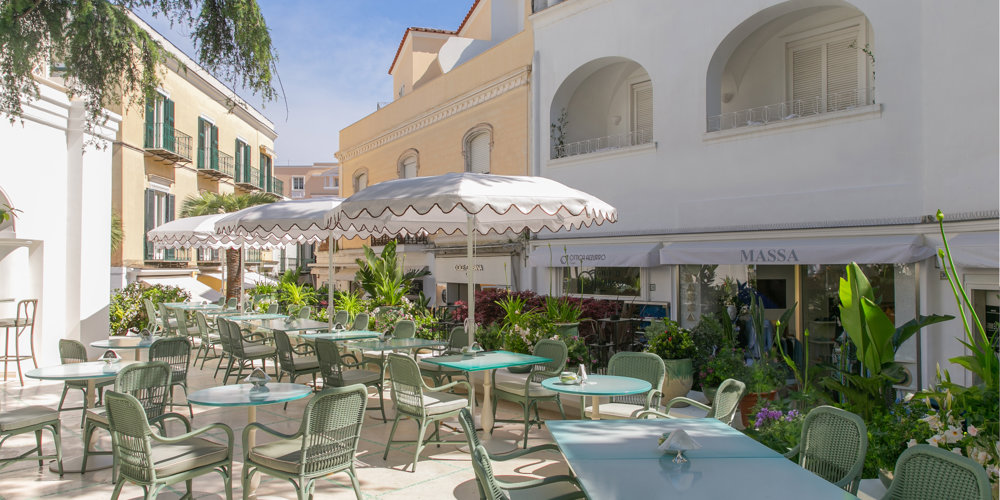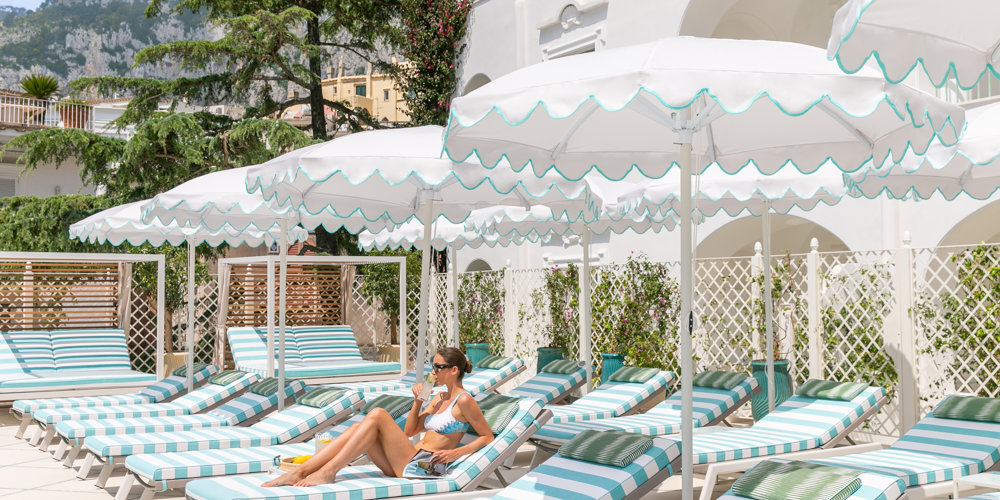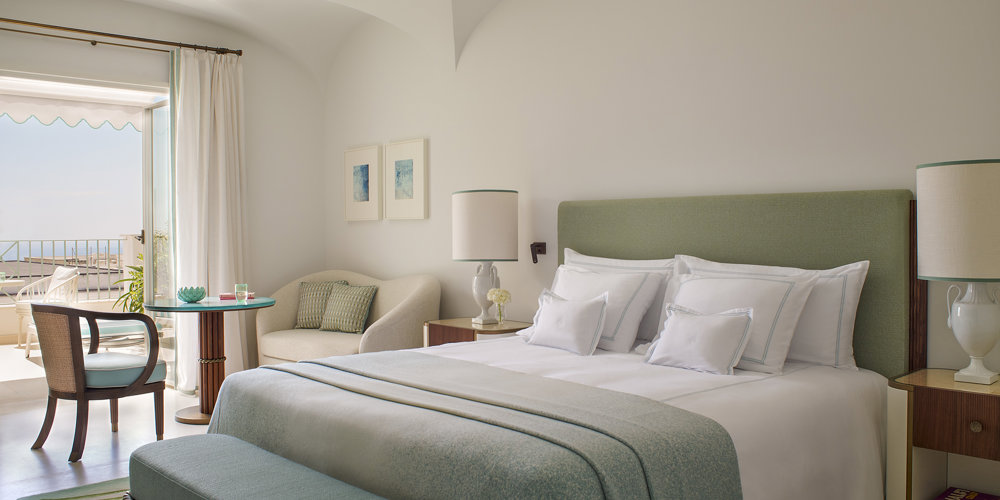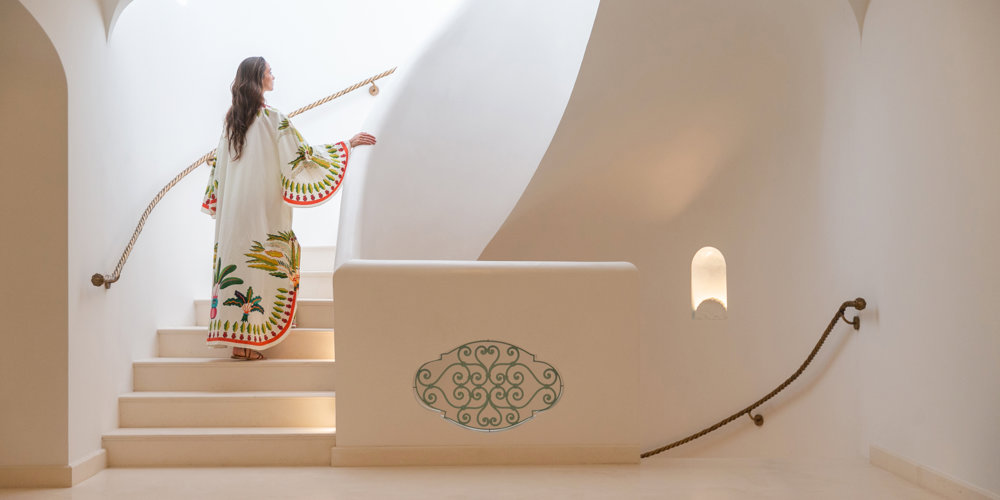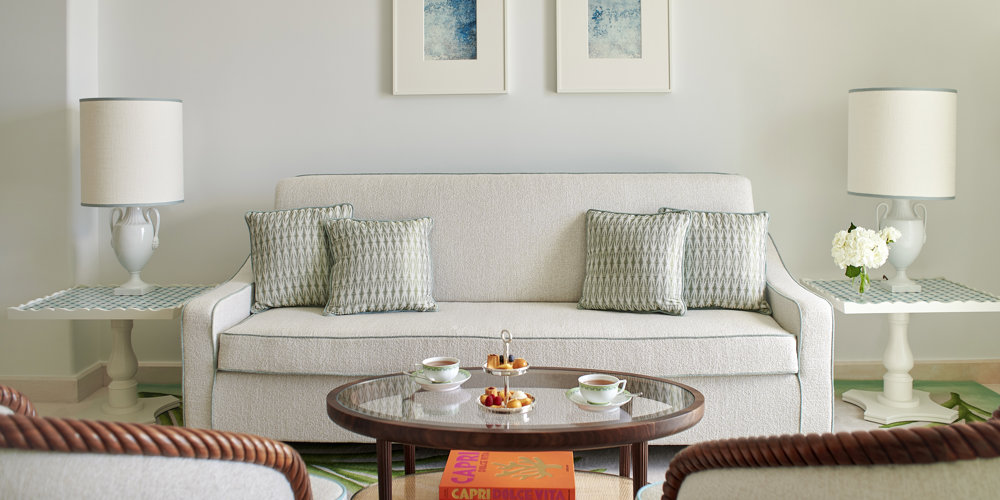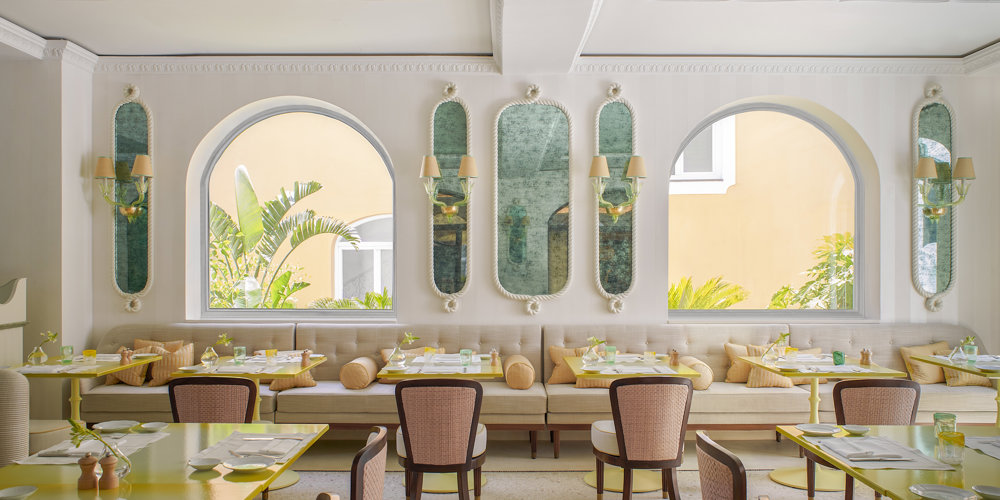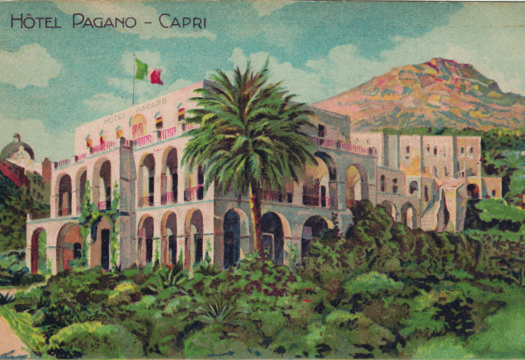 History & heritage
Originally opened in 1822, Hotel La Palma – formerly known as Locanda Pagano – is the oldest hotel on Capri. The original owner, notary Giuseppe Pagano, hosted travellers in his villa for the pleasure of long conversations and often, his guests were artists, poets, writers, architects, painters, and musicians, all who showed their gratitude by painting the walls, writing poems, singing, and playing in what was dubbed the 'Artists' Hotel. A collective of creatives began to gather from all over the world, inspirited by the genius loci and charmed by the smooth, familiar atmosphere of this eccentric hotel. Today, Hotel La Palma guests will once again receive the same warm Italian welcome.
how to get there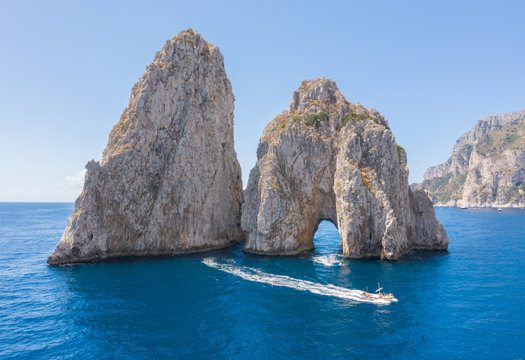 How to get there
Capri can be accessed by air or by sea. The closest airport is Naples International Airport, located approximately 9 km from the city's port. There is also a heliport in Anacapri and two  airports in Rome. In addition, the island can be reached by hydrofoil in 30 minutes from Sorrento, 50 minutes from Positano or Amalfi and in 50 minutes from Naples.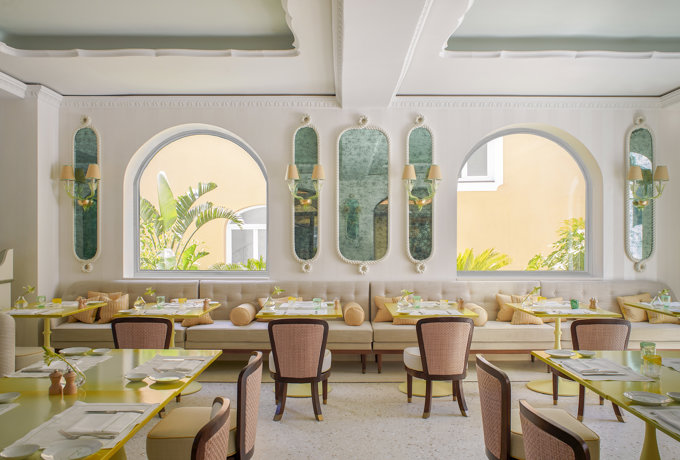 In true Italian fashion, Hotel La Palma is a gourmand's delight, with restaurants and bars under the culinary direction of Michelin-starred chef Gennaro Esposito.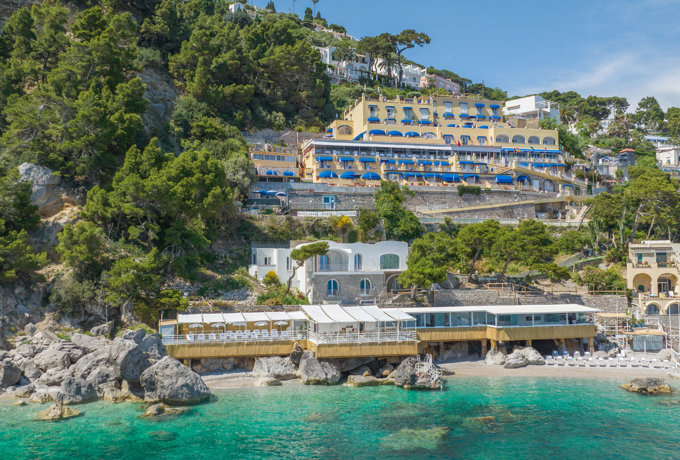 Da Gioia by La Palma, Hotel La Palma's chic yet laid-back beach club, is located on Capri's southern coast at Marina Piccola, home to the island's most famous beaches and restaurants.
Practical Information
Address:
Via Vittorio Emanuele, 39, 80073 Capri, Italy