The Hotel
The original hotel on Capri is one of the chicest address on the island for people who want to see and be seen. Each of the 50 rooms – including 18 suites – offer its own private balcony or terrace.
Marking his first-ever hotel design project, world leading interiors maestro Francis Sultana has completely reimagined Hotel La Palma to create the modern-day embodiment of la dolce vita. In addition, Sultana oversaw the transformation of Da Gioia by La Palma, the hotel's exclusive beach club in Marina Piccola.
Hotel La Palma offers an indulgent Spa with three treatment rooms, including one double treatment suite, a sauna, steam bath and ice shower, relaxation space and fitness centre.
Located in the beating heart of Capri, just around the corner from the famous Piazza Umberto I – well-known as the 'Piazzetta' – Hotel La Palma is perfectly positioned for guests to visit some of the most notable sites of Capri: I Giardini di Augusto, Via Krupp, La Certosa and the iconic Faraglioni. Another of the island's best-known, must-visit natural sites in easy reach from the hotel is the 'Grotta Azzurra' – the Blue Grotto – a dark cavern where the sea glows electric blue, the result of sunlight passing through an underwater cave.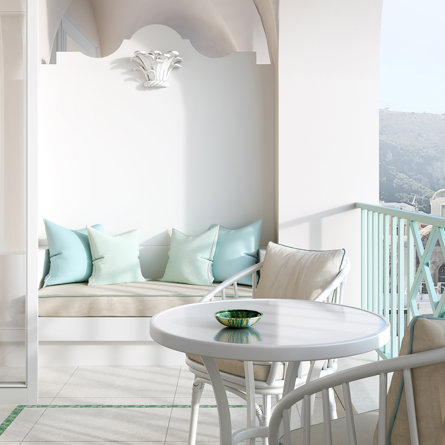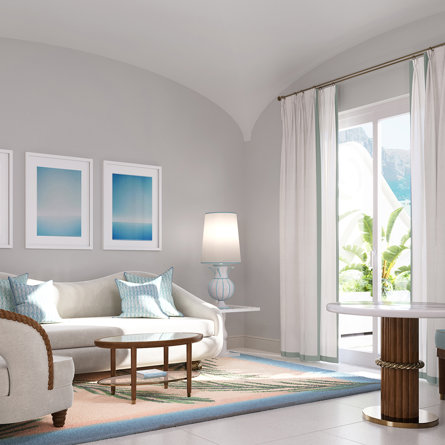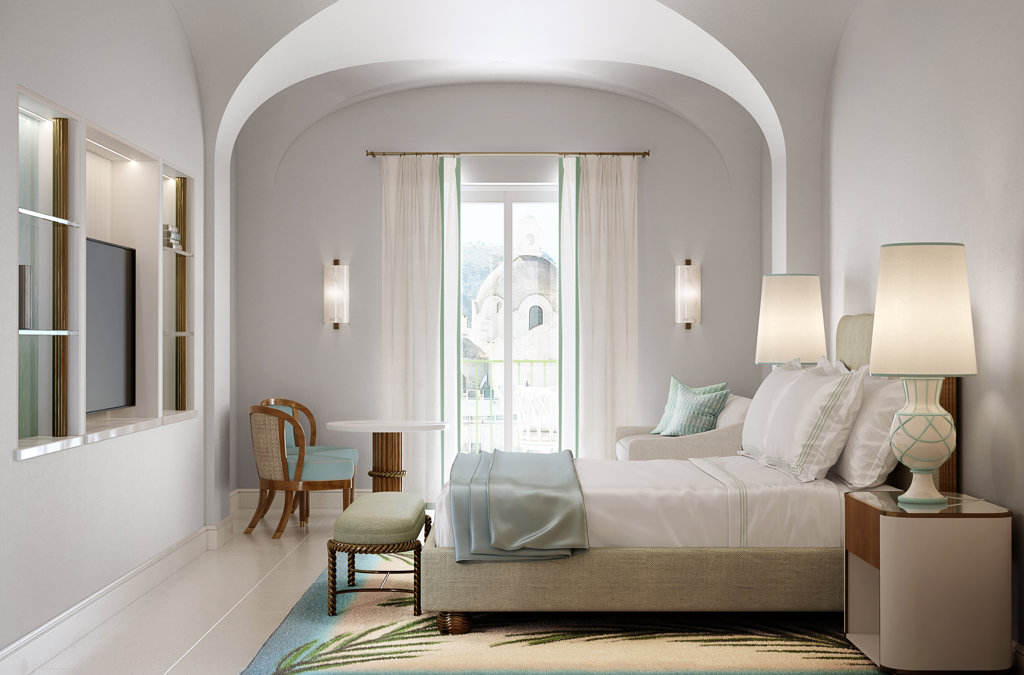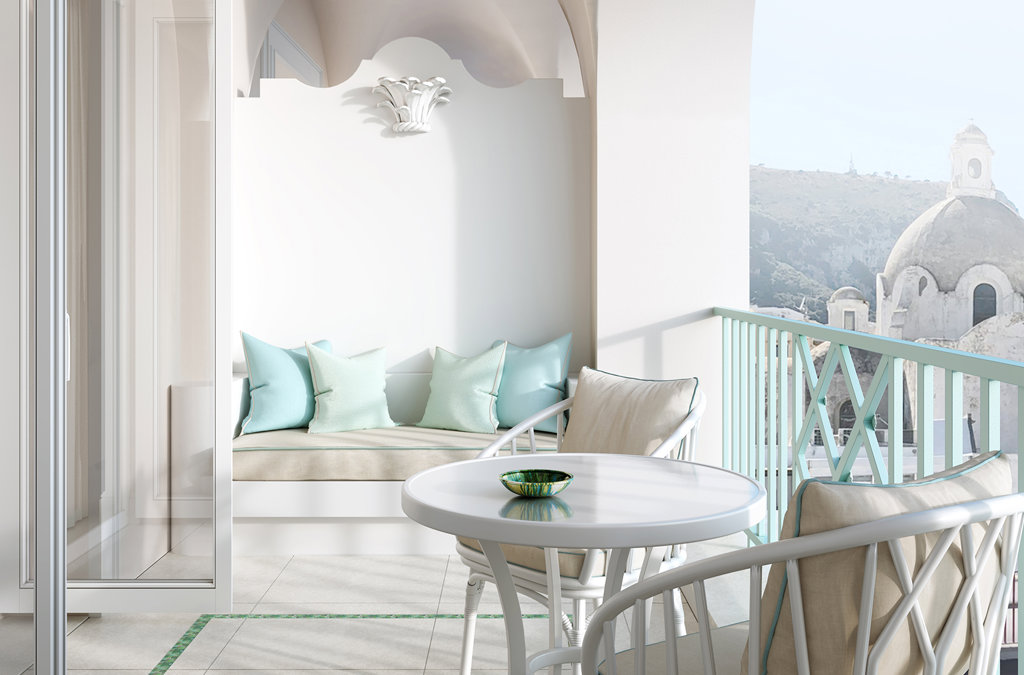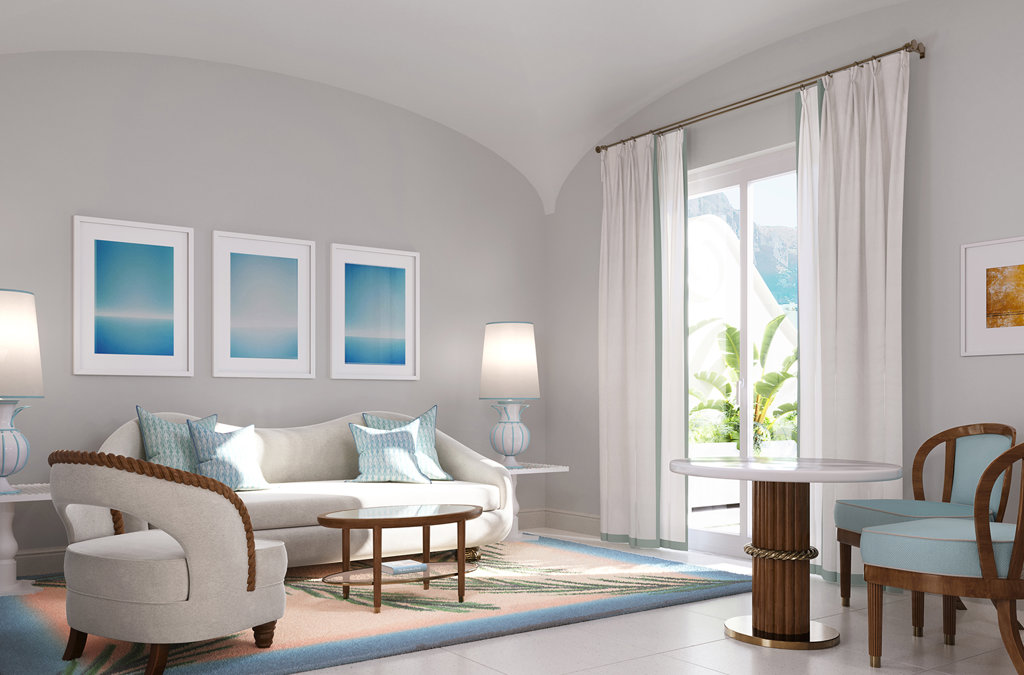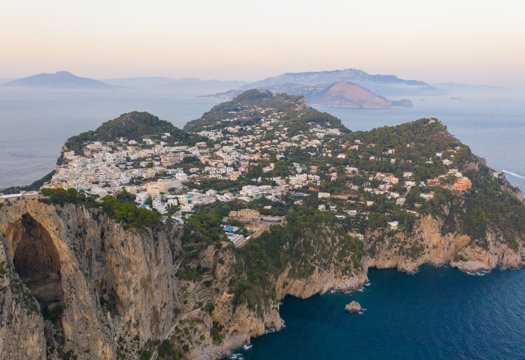 History & heritage
Since 1822, Hotel La Palma – formerly known as Locanda Pagano – is the oldest hotel on Capri. The original owner, notary Giuseppe Pagano, hosted travellers in his villa for the pleasure of long conversations and often, his guests were artists, poets, writers, architects, painters and musicians, all who showed their gratitude by painting the walls, writing poems, singing and playing in what was dubbed the 'Artists' Hotel.' A collective of creatives began to gather from all over the world who were inspirited by the genius loci, charmed by the smooth, familiar atmosphere of this eccentric hotel.
how to get there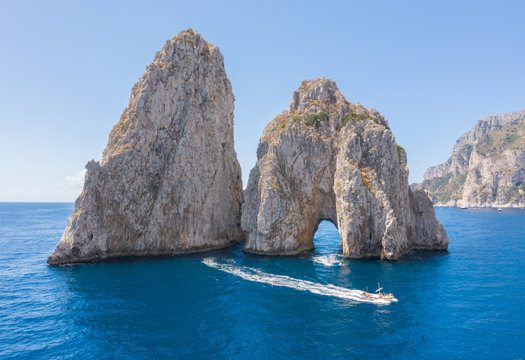 How to get there
Capri can be accessed by air or by sea. The closest airport is Naples International Airport, located approximately 10 km from the city's port. There is also a heliport in Anacapri and other airports include Ravello (20 minutes) and Rome (70 minutes). In addition, the island can be reached by ferry or hydrofoil in 25 minutes from Sorrento or Positano, in 50 minutes from Naples, and in one hour from Amalfi.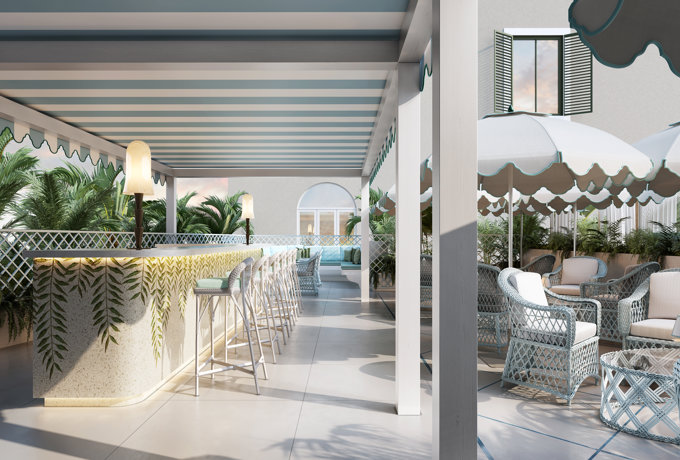 In true Italian fashion, Hotel La Palma is a gourmand's delight, with restaurants and bars under the culinary direction of Michelin-starred chef Gennaro Esposito.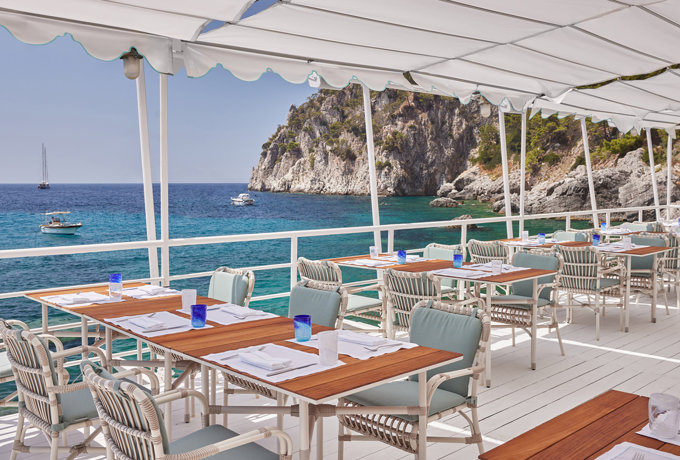 Da Gioia by La Palma, Hotel La Palma's elegant and buzzing beach club, is located on Capri's southern coast at Marina Piccola, home to the island's most famous beaches and restaurants.
Practical Information
Address:
Via Vittorio Emanuele, 39, 80073 Capri, Italy