DISCOVER CAPRI AND ITS SECRETS
Capri has long been a source of inspiration for artists, poets, writers and musicians from all
over the world. With a world-renowned social scene, the island is full of tempting places to
eat, drink, dance and live life to the fullest. Come and experience the dolce vita.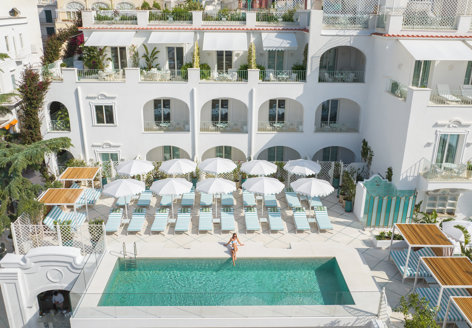 Hotel La Palma
Via Vittorio Emanuele, 39, 80073 Capri NA, Italia
+39 081 837 0133
[email protected]
Da Gioia by La Palma
Da Gioia by La Palma, Hotel La Palma's elegant and buzzing beach club, is located on Capri's southern coast at Marina Piccola, home to the island's most famous beaches and restaurants.