MORNING & LUNCH
Morning by the sea
Let's discover the island from the sea, and the best we can do is a boat tour of the island, the best way to see the many caves dotted around the coast. From Grotta Azzurra, Grotta Verde and Grotta dello Champagne to Grotta dell'Affumata and Grotta Marinai, each has its own story. Enjoy! For lunch, request to be dropped off at La Conca Del Sogno or at Lo Scoglio the most seductive places on the Amalfi coast.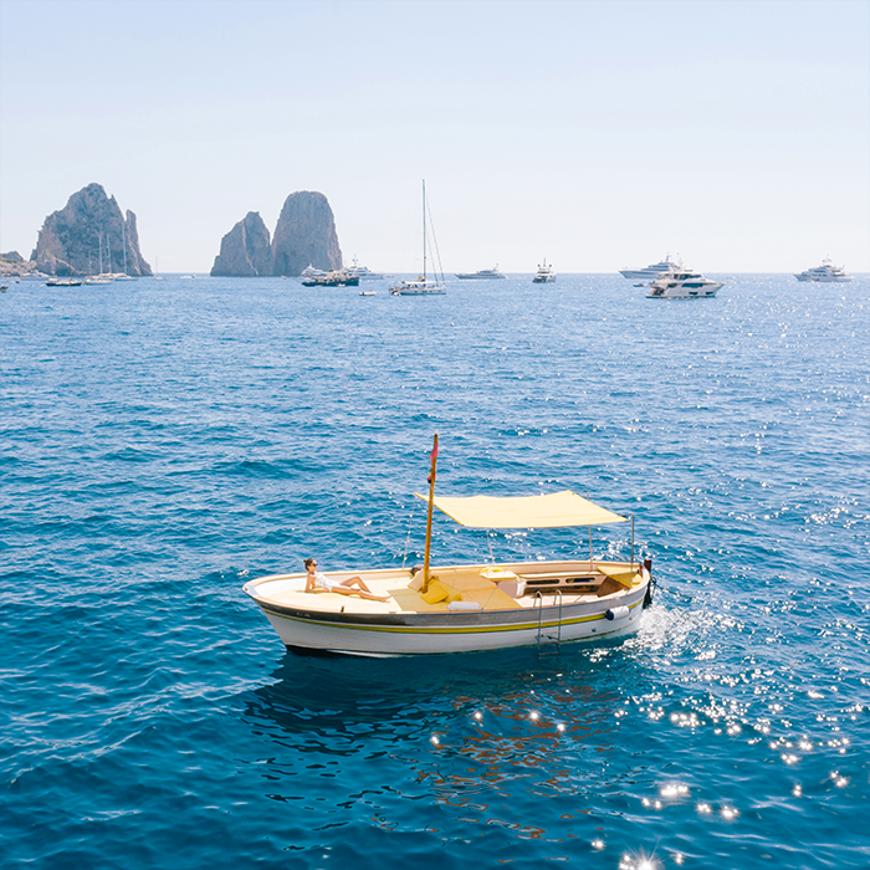 AFTERNOON
Relax, relax
Once back on the island, treat yourself to some pampering at La Palma Spa. Whether you want to experience a couples massage with your partner or enjoy some me-time, you will find the perfect treatment.  
Exploration of Capri
In the afternoon, start exploring Capri town from the chic Piazzetta, the vibrant central
square beside the hotel from which all lanes in the historic centre of Capri begin. From Via
Vittorio Emanuele, keep going to the famous Via Camerelle, lined with luxury boutiques. You
will reach the picturesque Via Tragara, which ends at a scenic overlook facing the Faraglioni
rocks. On your way back, take Via Cesina, Via Fuorlovado and Via le Botteghe, home of
independent fashion and home decor boutiques. And make sure to stop off at the beautiful
Augustus Gardens.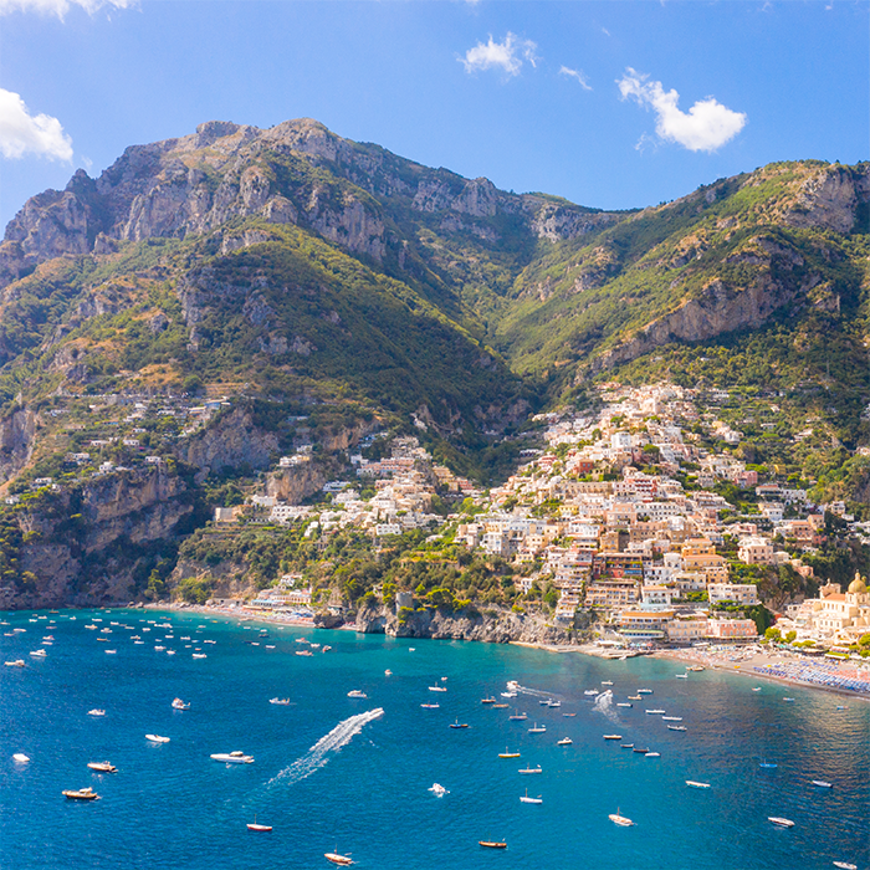 EVENING
Aperitivo
Start the evening with an elegant aperitif at Bianca on La Palma's rooftop terrace, and enjoy
your favourite spirit looking out to sea.
Villa Verde
Your dinner is at Villa Verde, the restaurant nearby Hotel La Palma very well known by international jet–set. Our guest relation team will be happy to book a romantic table by the sea at Da Gioia by La Palma for a candlelight dinner.