Spa & Wellness
The hotel's 1,200 square metre spa includes the Guerlain Spa at The Woodward and a 21-metre indoor swimming pool – the longest in Geneva. There are a state-of-the-art gym, two saunas, two steam-rooms, two Swedish baths and a hot tub. Guests are able to enjoy exclusive treatments by Guerlain across six wellness suites, including one for couples.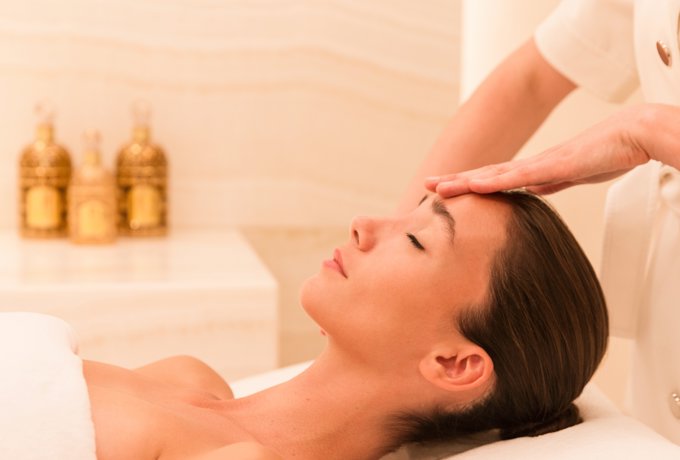 The Guerlain Spa at The Woodward offers deeply sensory, highly personalised treatments to promote wellbeing and rejuvenation.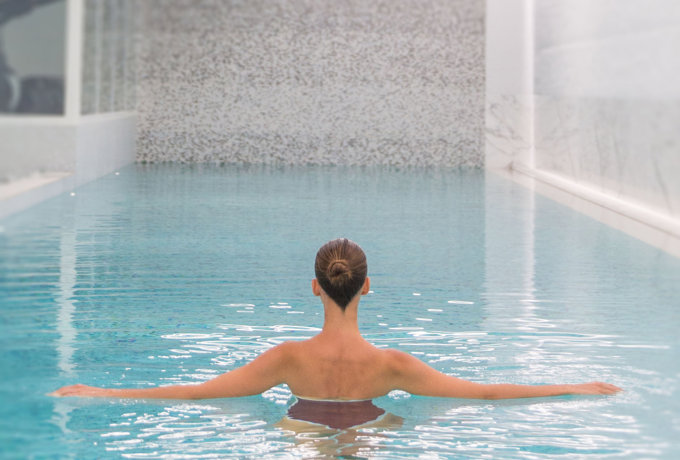 Club Woodward annual membership offers unlimited access to the club facilities and a host of advantages designed for cultivating and maintaining holistic well-being.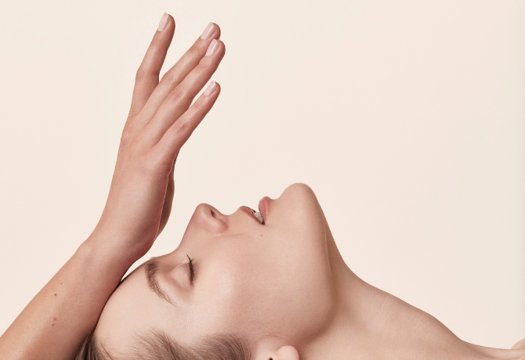 Tailor-made program
Tailor made programs offers a variety of tailor-made treatments.
A unique, fully personalized experience combining cutting-edge innovative gestures and fine combinations of Guerlain products.
discover more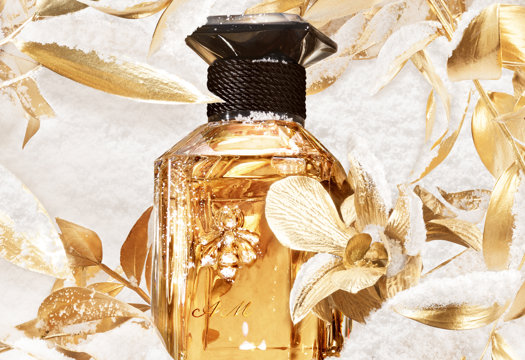 Tailor-made fragrance
Opt for tailor-made fragrances for the festive season. Offer a subtle fragrance in a personalized bottle, engraved with the message of your choice.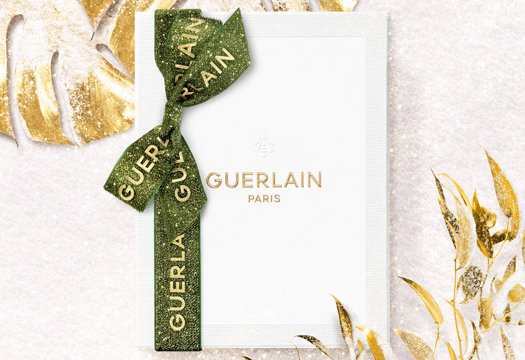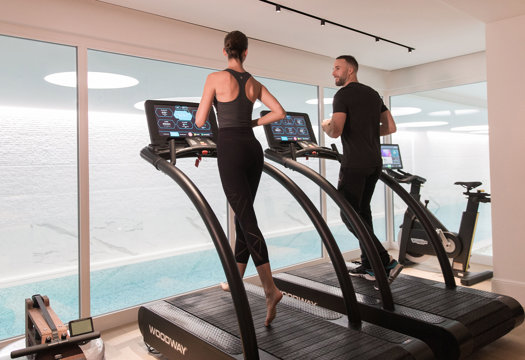 Fitness
With a selection of the finest gym equipment, our fitness area offers you the ideal environment to train and exercise.
Fitness room - open 24h/24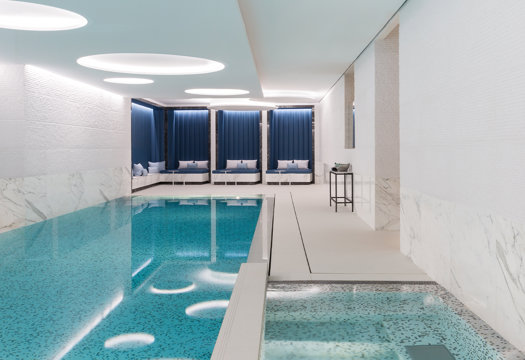 Pool
A 1,200 square metre spa includes a 21-metre indoor swimming pool.
Practical information
Address:
Quai Wilson 37, 1201 Geneva, Switzerland