MORNING & LUNCH
Burle Marx Park
Start your day in the picture-postcard setting of Burle Marx Park, designed by the famous landscaper Roberto Burle Marx. Within and around the vast 1.5 million square metres of parkland this is the only natural reserve located in the heart of the metropolis, and home of several native inhabitants such as monkeys, toucans, parrots, woodpeckers and on. End your visit with a natural coconut water, admiring the view from the central lake.
2-star Michelin & Sao Paulo's fifth avenue
Few minutes from the northern tip of Ibirapuera is the bustling, upmarket Jardins district, which offers a wealth of attractions, such as the Museum of Arts of São Paulo (MASP), with its collection of modern and contemporary art, as well as shopping galore and countless places to stop for lunch.
Two-Michelin-starred D.O.M., with an intriguing menu by Brazilian chef Alex Atala, is arguably the best. After lunch, head to leafy Rua Oscar Freire, the Fifth Avenue of São Paulo, to refresh yourwardrobe at high-end Brazilian and international stores.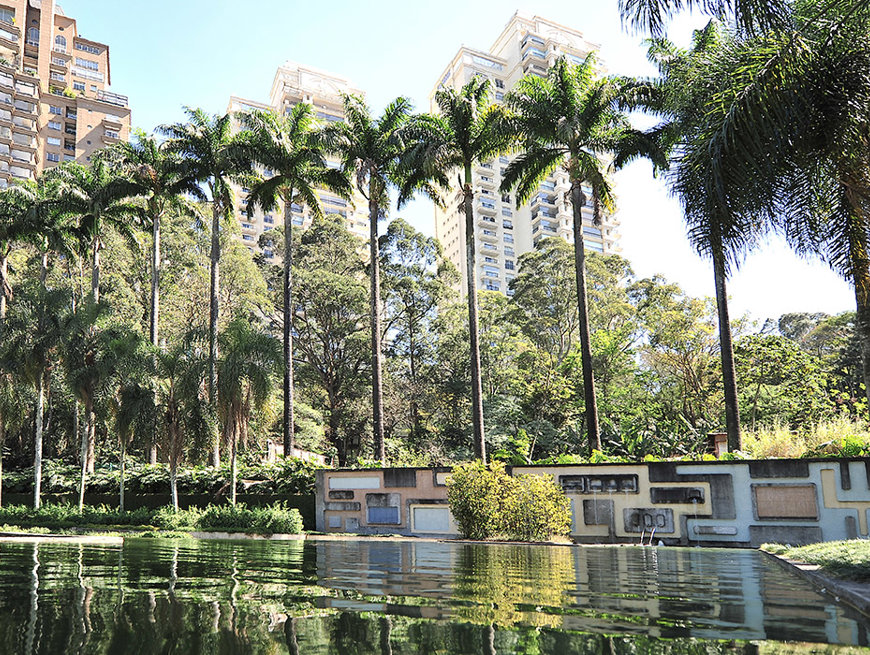 AFTERNOON
Tranquility
After a busy day fully immersed in São Paulo's culture, peace and calm are a must. Choose one of the treatments at Lancôme Absolue Spa to revitalise your body and recover your spirit, ready for the evening ahead.
EVENING
São Paulo State Symphonic Orchestra
A musical evening begins at Sala de Concerto São Paulo, which has a moveable ceiling designed to adapt to performances, giving the hall a worldwide reputation for extraordinary acoustics. The 1930s neoclassical building was originally a railway station, but today is home to the highly regarded São Paulo State Symphony Orchestra.
São Paulo Gastronomy
In São Paulo, residents typically dine from 9pm, so after the concert is the ideal time to experience the city's enthusiastic culinary vibe. Restaurants are entertainment for Paulistas, who are hugely appreciative, driving their chefs to ever greater heights. The city is home to Helena Rizzo, voted one of the world's Best Female Chefs, and her minimalist and original restaurant, Maní. The city is also home to large Japanese, Lebanese and Italian communities, with plenty of restaurants serving superb cuisine from these countries. Paulistas tend to dress up for dinner, so expect an elegant and entertaining evening.
Clubs
Sampa is always open for after-dinner music. The Gioia Jazz Bar is a charming venue in which to enjoy some high-quality jazz. Head to Casa de Francisca for local samba, or Chorinho for bossa nova rhythms. The more adventurous might want to seek out Jazz nos Fundos in the bohemian Vila Madalena neighbourhood.