A celebration of empire-era grandeur
Upon arrival, guests are transported to a world of colonial elegance in 1830 bar. Situated within the old plantation house and retaining historical elements of the original structure, the bar features a color palette of rich green tones inspired by the verdant island landscape. Whimsical palm murals that have adorned the walls for over thirty years have been thoughtfully restored. Furniture and fixtures incorporate traditional materials such as teak and rattan to emulate the style of past travelers and explorers. Guests can also relax in the courtyard, an outdoor lounge space to savor pre or post dinner drinks amongst tropical plants and a commissioned fountain carved into the shape of a "Turk's head" cactus by a local artisan. Cocktails at 1830 are refreshing, making use of local tropical fruits, honey, and West Indian spices to enliven classic and obscure cocktails with a modern twist.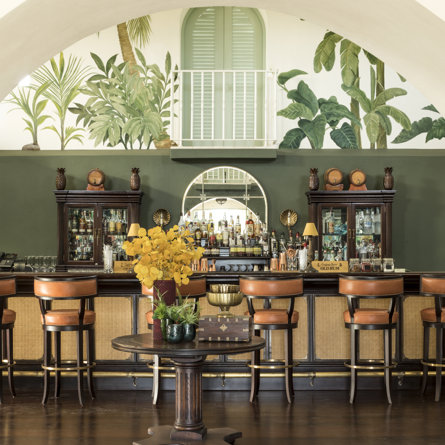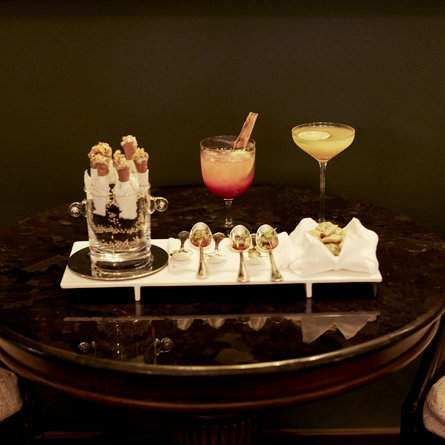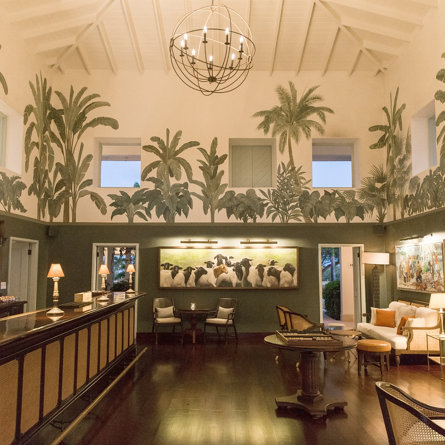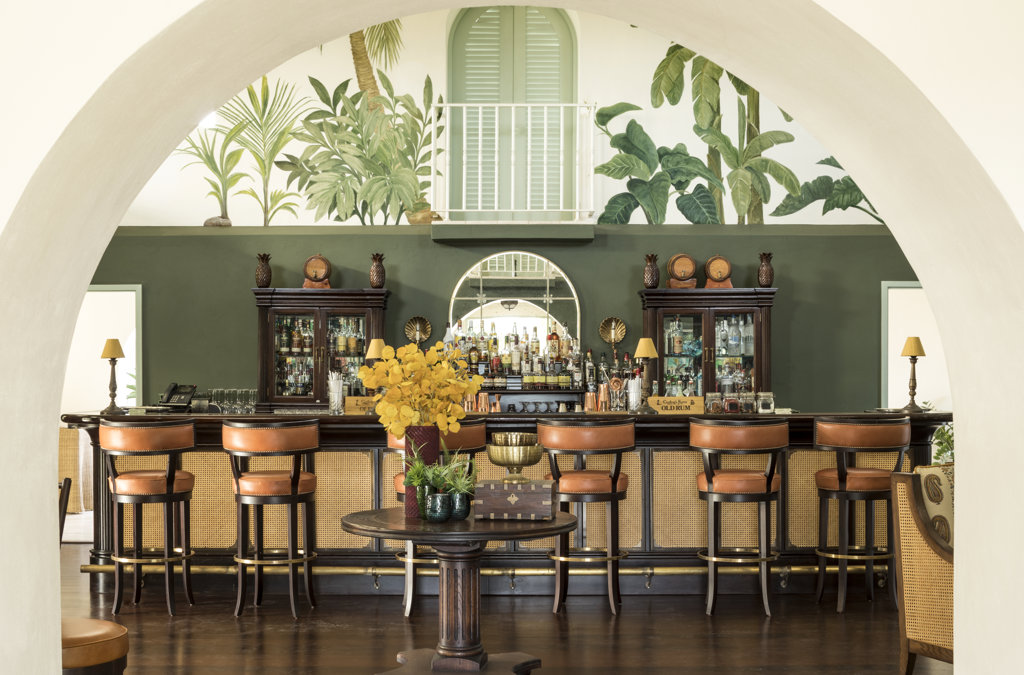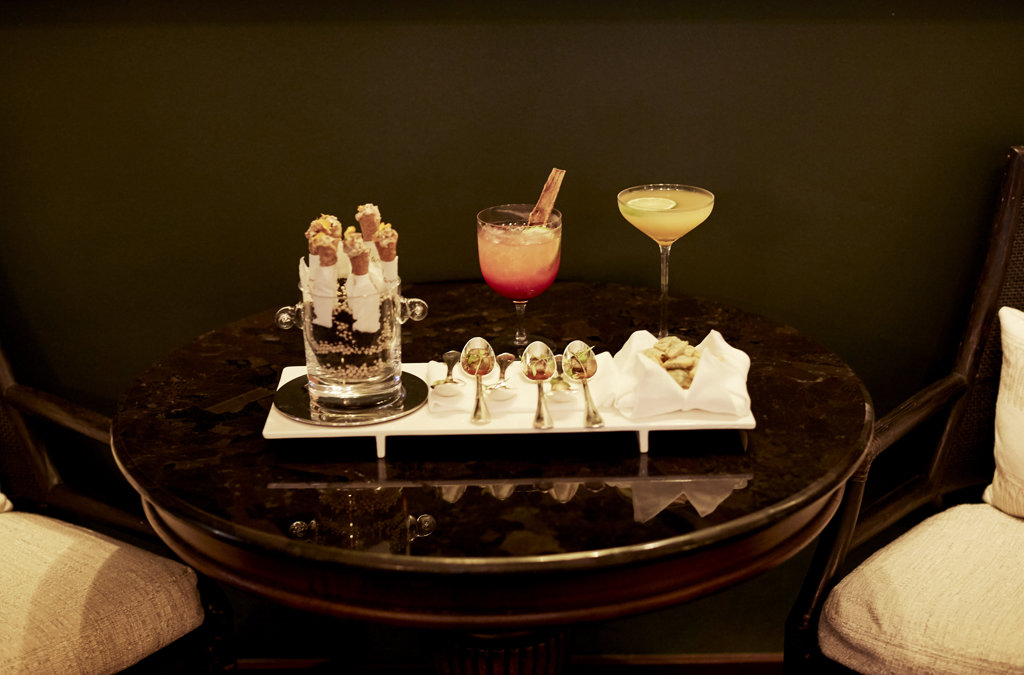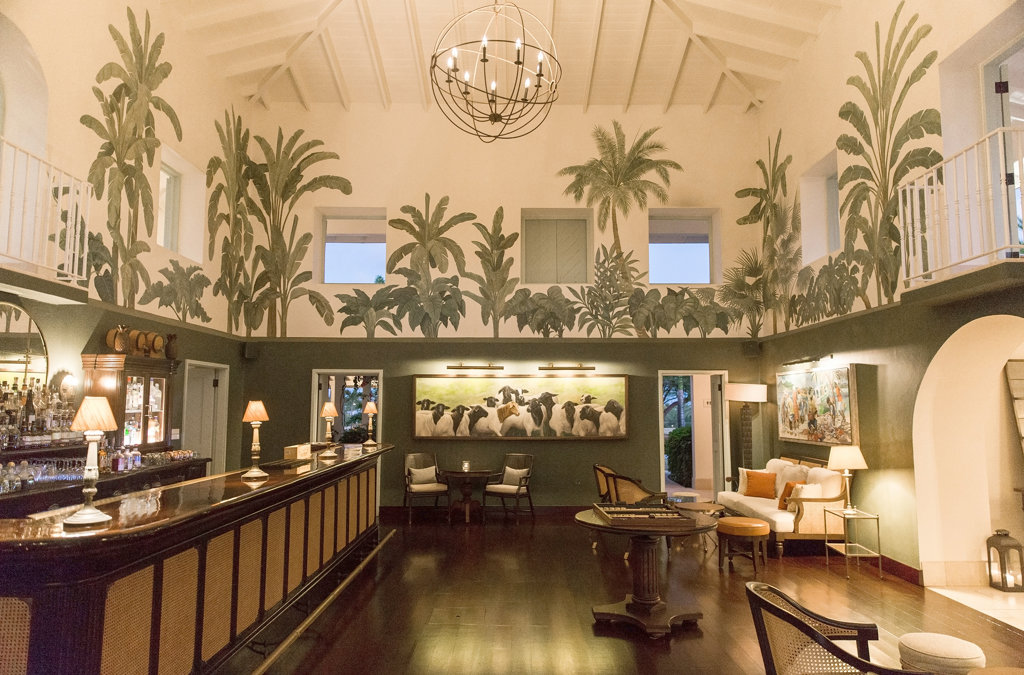 Practical information
Opening hours:
From 6.00pm to 11.00pm (Monday, Tuesday, Friday, Saturday, Sunday)
Location:
Situated at the historic Estate House restaurant, overlooking the islands gardens and Caribbean Sea on the southwestern edge of the island
Dress Code:
To preserve the elegant but casual atmosphere of Jumby Bay, both ladies and gentlemen may wear smart-casual resort wear. Men are requested to wear a collared shirt, long trousers and closed shoes.