All Inclusive
Nothing but the swimsuit
You could arrive on Jumby Bay Island simply with your swimsuit and let every care drift off on a sea breeze. Everything is inclusive, and now it's more exclusive.
The All Inclusive Experience
- Dining all day, à la carte in the historic Estate House or at a chic beach party with plenty of breeze
- Complimentary cocktails, fine wines and Drappier Brut champagne 
- Rum tastings and Caribbean cooking demonstrations
- Watersports from hobie cats to wakeboarding
- Round the island boat trips and snorkelling
- Kids Club, creative fun for all our young pirates
- Fitness facilities and tennis courts
2023 Five-Star Award
"Gracious service and breathtaking natural beauty." — Forbes
For yet another year, Jumby Bay Island has earned five stars from the Forbes Travel Guide!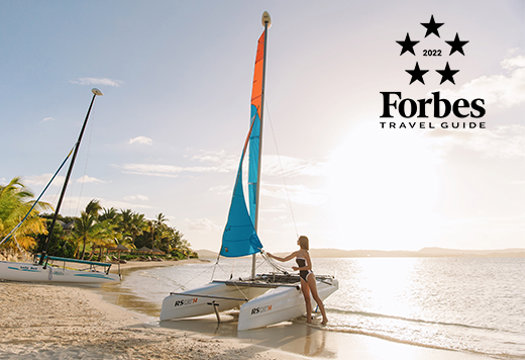 2022 Five-Star Award
Jumby Bay Island has been awarded five start status by the Forbes Travel Guide for 2022!
Our team is filled with fine hoteliers with a warm and inviting demeanour who provide discreet and anticipatory service to all our guests. Without them, none of our accolades could be achieved.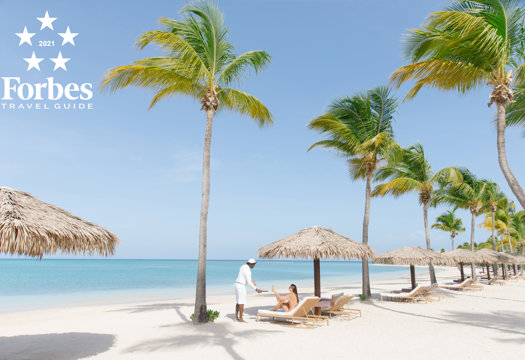 2021 Five-Star Award
Jumby Bay Island has received the 2021 Five-Star award by Forbes Travel Guide. In a year that has been tremendously challenging for hospitality, this award–more than ever–celebrates our commitment to delivering exceptional service, elevating spirits with the warmth of Caribbean hospitality and an experience at the highest level.