Terrace Suite with Outdoor Spa
Dream of travel. Dream of Paris
Suite Terrasse с Джакузи, расположенный на 6-м этаже, придется по вкусу эстетам и ценителям открытых пространств.
Эрик Фрешон, шеф с тремя звездами Мишлен, подаст изысканный ужин прямо в номер, и Вы сможете сполна насладиться уединением и спокойствием.
Но главная сцена - это невероятная терраса, площадью 120 м2, выходящая на внутренний сад Бристоля.
И вишенка на торте - это джакузи, скрытое за цветами.
Inside, the luxury of this Parisian apartment is truly impressive. Every detail has been meticulously considered and no corner has been neglected.
In the graceful living room, a dining area invites you and up to six guests to discover the gastronomic delights of three-starred Michelin chef, Eric Frechon.
Two spacious bathrooms, each with a deep bathtub, separate rain shower and twin basins invite soothing relaxation.
Dream of travel.
Dream of Paris.
читать далее
Room Features
3 adults
King size
2 bathrooms
each with a seperate shower and twin bassins
Nespresso machine
Outdoor spa
Wi-fi
Check-in / Check-out
110 m² (1185 sq.ft)
Extra bed
available on request (baby cot, extra bed and sofa bed)
Living area
Terrace
Hotel garden view
Location in the hotel
Residence wing of the hotel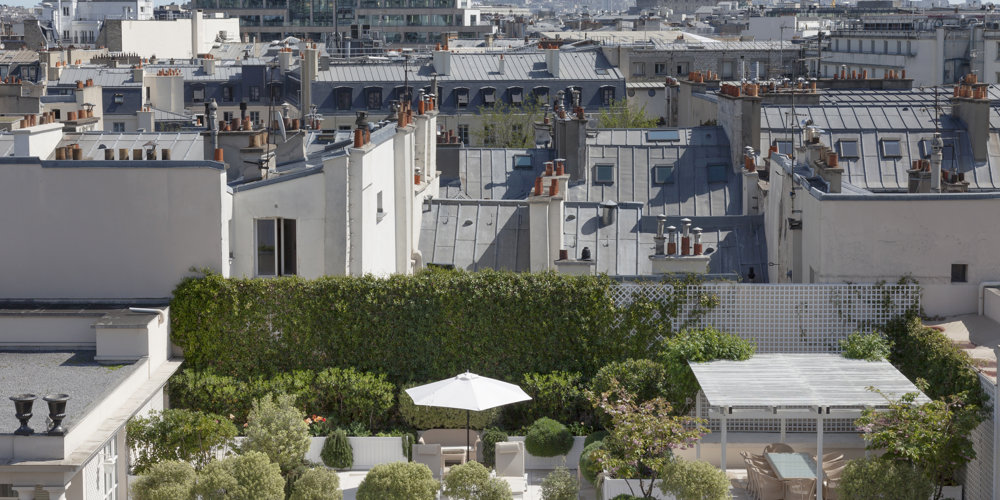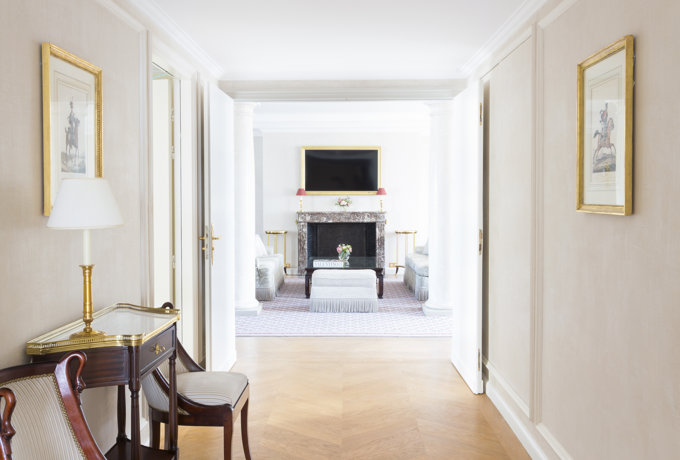 On the Palace's seventh floor, the Penthouse Suite overlooks the magnificent French garden, the dome of the Church of Saint-Augustin and the Hotel's quiet interior courtyard.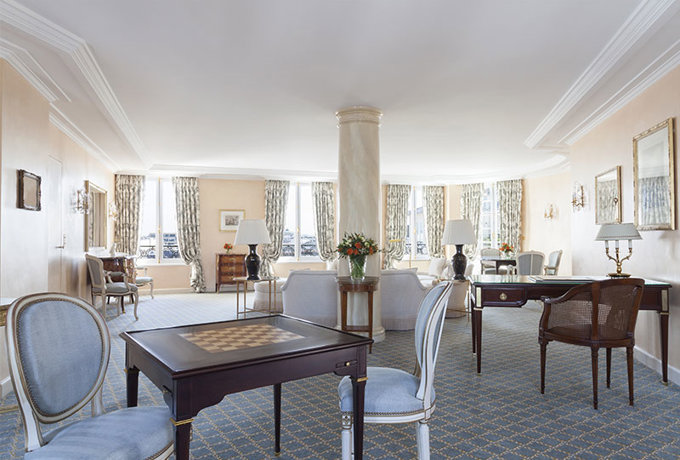 The whole city stretches out before you: Montmartre, the Opéra Garnier, Sacré Cœur...the City of Light is yours.