Corner Junior Suite
Junior suites, площадью 55м2, отличает простор и уютный шарм декора в парижском стиле.
Светлые пространства, изящество линий мебели, оригинальные гравюры, великолепные ткани, изготовленные всемирно известными мануфактурами Frey и Rubelli - все это передает утонченность стиля Людовика XV и Людовика XVI.
Room Features
3 adults
King size
Connecting room
Wi-fi
Check-in / Check-out
55 m² (595 sq.ft)
Baby cot and sofa bed
Bathroom
seperate shower and twin bassins
City view
Views on Rue du Faubourg Saint-Honoré and Avenue Matignon
Location in the hotel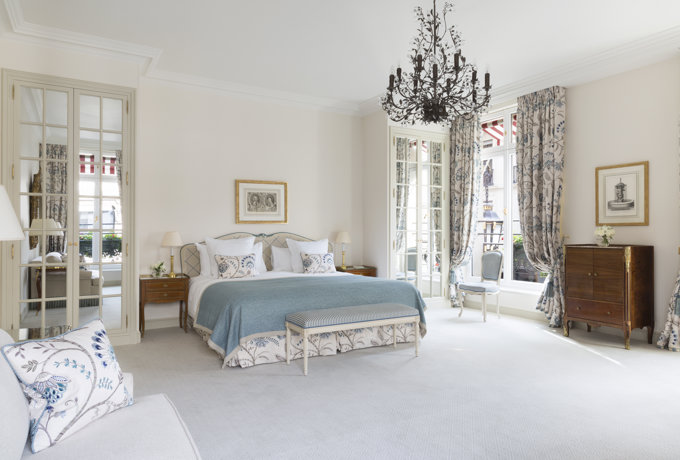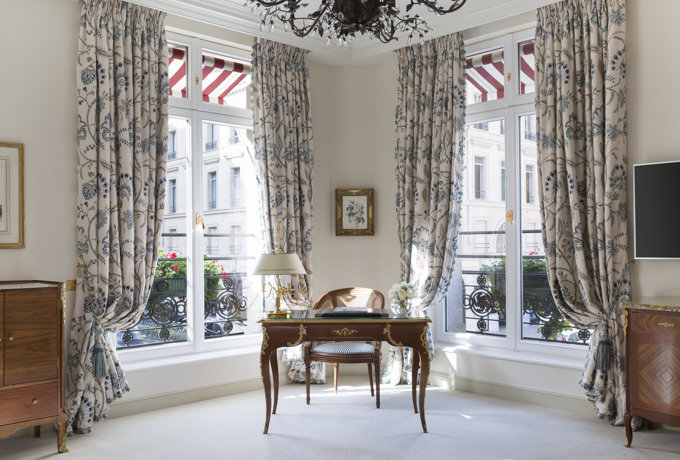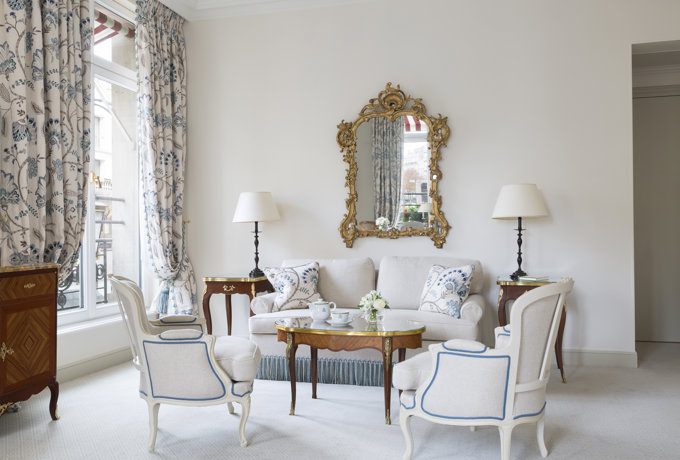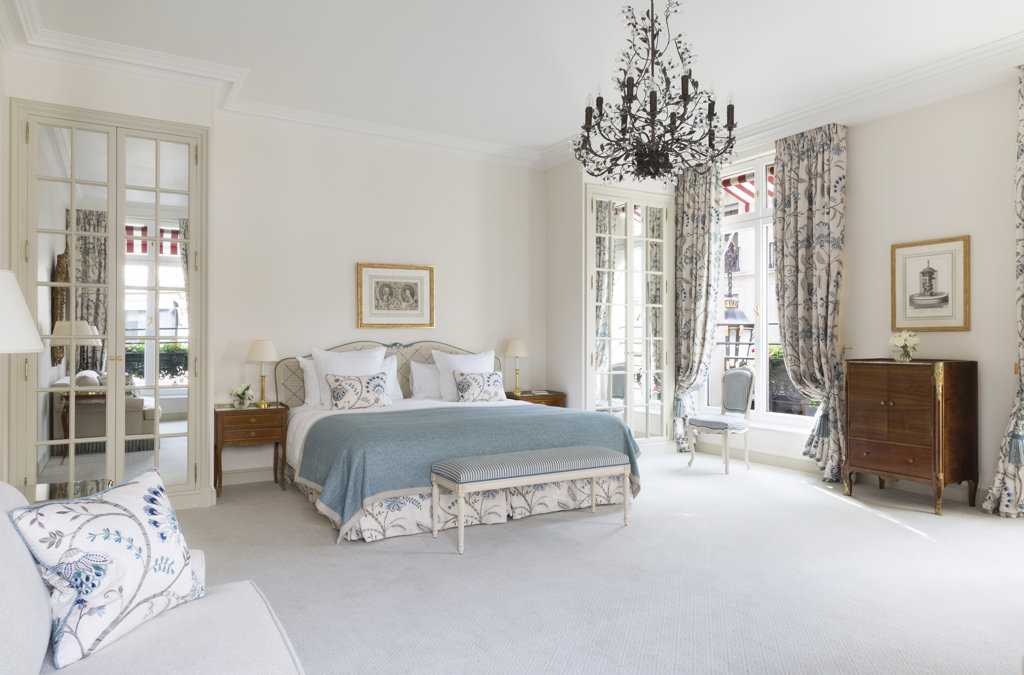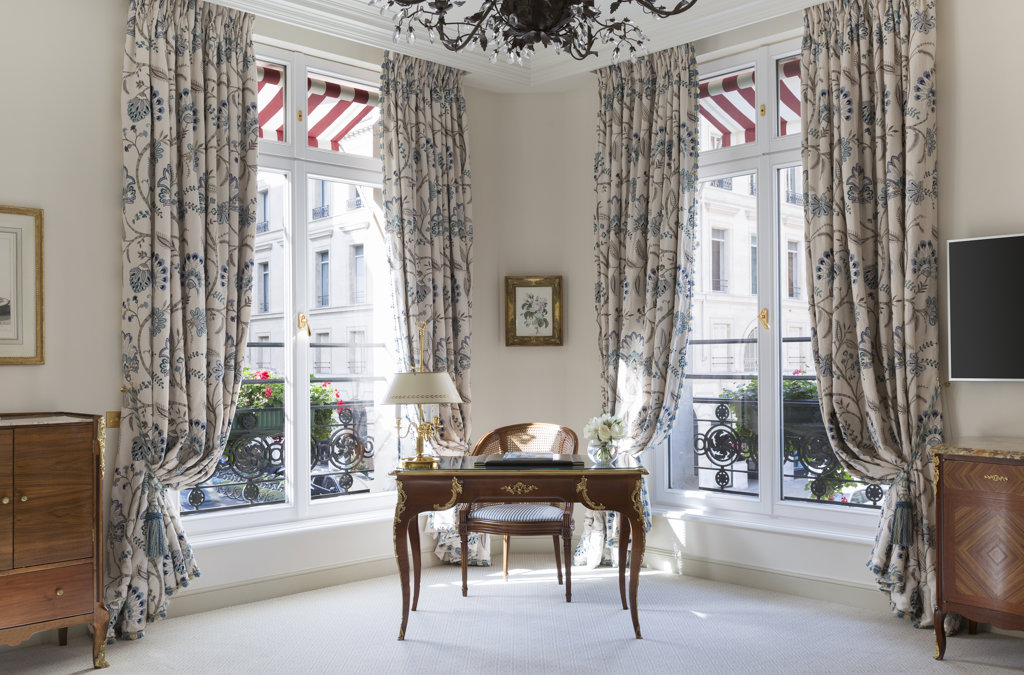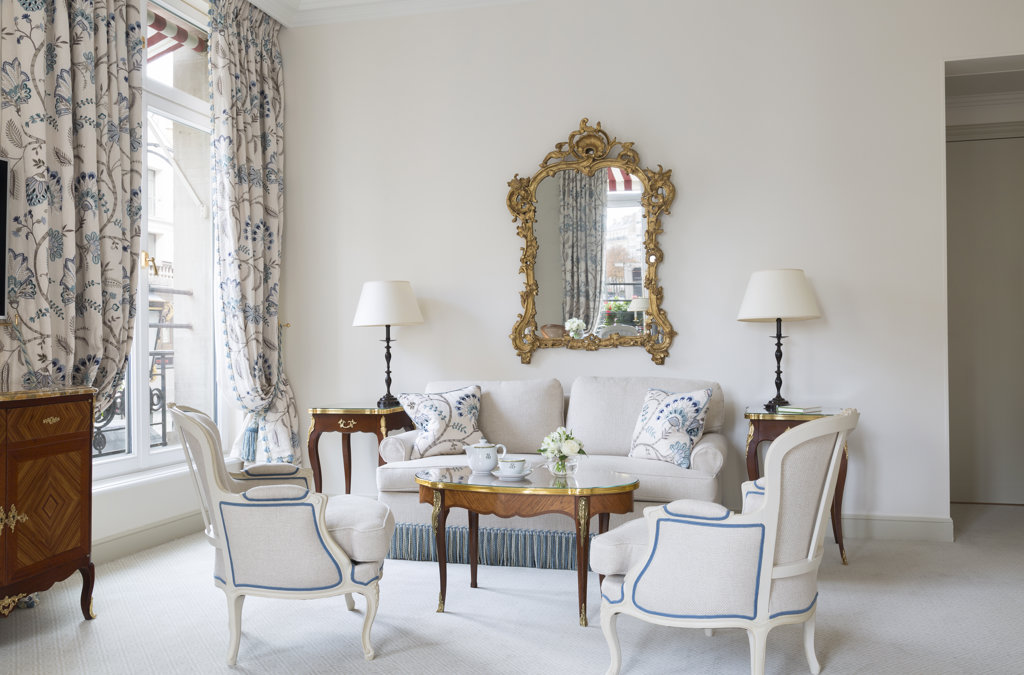 Each room at Le Bristol Paris is unique in its decoration and colours, hence the photos presented do not represent all the rooms in the category.