Imperial Suite
A celebration of delight and pleasure
The 3,475-square-foot Imperial Suite is the largest suite at the Palace-awarded Le Bristol.
Tranquil, elegant and bathed in natural light, this newly redesigned suite balances expansive space with a delightful intimacy.
The honey-coloured parquet floor in a chevron pattern in the entrance hall sets the tone for refinement and craftsmanship throughout.
Handsomely furnished by prestigious French firm Taillardat and embellished with sumptuous embroidered and damask fabrics by Colony, the sitting area conveys a refined atmosphere illustrative of the classic French style.
Overlooking the hotel's exquisite 12,900-square-foot garden French garden, the dining area can accommodate up to 12 guests for an unforgettable culinary experience authored by triple Michelin-starred chef, Eric Frechon.
Floral tones by Manuel Canovas and Veraseta dress the main bedroom. A serene space, it features a sitting area, two large dressing rooms and a 270-square-foot bathroom.
The cool and luxurious bathroom has a deep bathtub, separate rain shower and twin vanity. The surprise of a reinvigorating steam room creates a haven of relaxation enjoy.
A second 323-square-foot bedroom, furnished with sky-blue floral fabrics from Canovas, completes this unique suite.
A stay at Le Bristol is a celebration of delight and pleasure.
Room Features
3 adults
King size
Connecting room
Living area
Steam room
Nespresso machine
Views
hotel garden and hotel courtyard
Location in the hotel
Traditional part of the hotel
265 to 323 m²
Baby cot and extra bed
Bathroom
1 to 3 bathrooms with seperate shower, steam room and twin bassins
Dining area
Private kitchen
Balcony
Wi-fi
Check-in / Check-out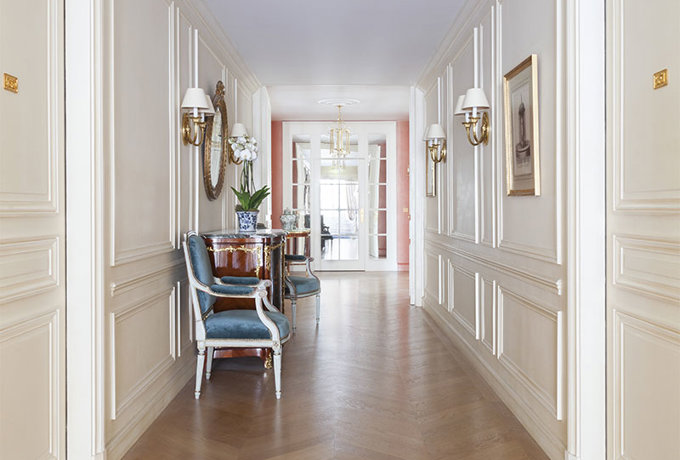 The magnificent 3,230-square-foot Royal Suites are a striking example of French style at its most elegant.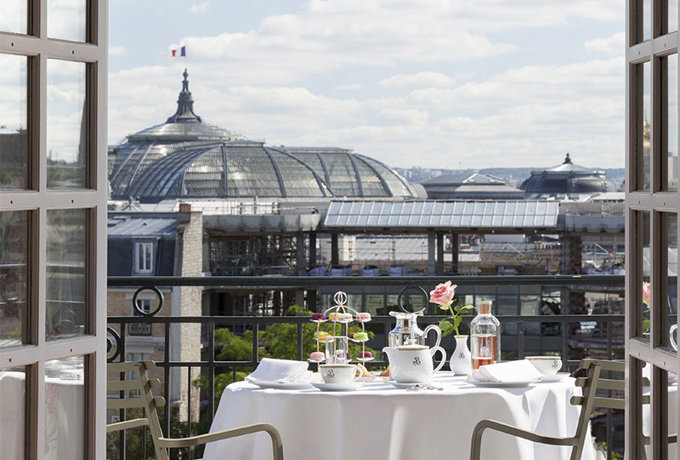 The Honeymoon Suite on Le Bristol's eighth and top floor offers panoramic views overlooking the capital's most beautiful monuments.