WELLBEING | BRENNERS PARK-HOTEL & SPA
Villa Stéphanie x Augustinus Bader
19 October 2022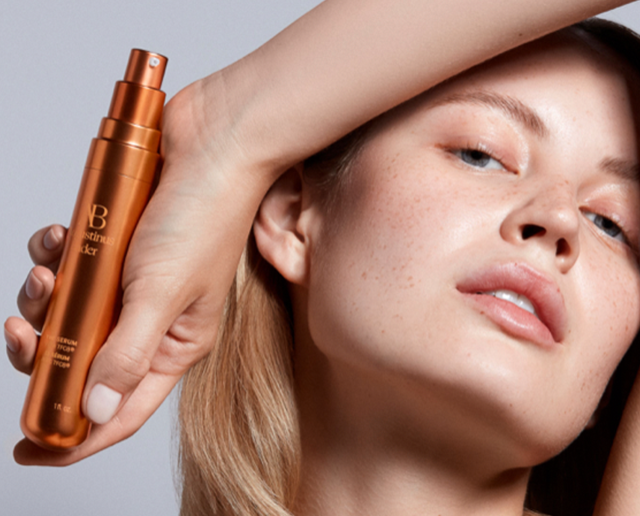 Two German titans unite for globally exclusive face treatments...

Villa Stéphanie Spa & Wellbeing has partnered with skincare royalty, Augustinus Bader, to create bespoke treatments, available this fall
What do most (fresh-faced) A-listers have in common? They all swear by Augustinus Bader, the skincare brand clinically proven to reduce the look of wrinkles by up to a staggering 45 per cent.
Professor Augustinus Bader has worked closely with the Villa Stéphanie Spa & Wellbeing team to create a selection of exclusive treatments using Bader's luxurious skincare products with Trigger Factor Complex – or TFC8® technology. This patented and highly effective complex channels essential nutrients into the skin, creating an optimal environment for cell renewal.
"The innovation of TFC8® is its ability to rejuvenate your skin and hair according to your cells' own needs," explains the professor. "It is a smart, customisable technology that works to benefit each individual's specific concerns."
Bader, a German biomedical scientist and physician specialising in stem-cell research, founded the brand in 2018. Having closely studied the technologies that activate the body's capacity to heal from wounds (specifically third-degree burns) without surgery or skin grafts, he created a covetable line of skincare and body products that stimulate cellular renewal, dramatically improving the skin's complexion. That range has come to be known as the "secret elixir" among supermodels and leading beauty professionals.
"We are very happy about the co-operation with Villa Stéphanie Spa & Wellbeing," says Christiane Werron, Head of Spa & Clinic by Augustinus Bader. "The spa creates a wonderful environment for time out, dedicated entirely to wellbeing and regeneration. Guests can indulge themselves here surrounded by understated yet engaging luxury, stylish ambience and excellent service, using our world-renowned products. This outer beauty, combined with Augustinus Bader's philosophy of bringing out a person's inner beauty, makes for the magical symbiosis of Villa Stéphanie Spa & Wellbeing x Augustinus Bader."
The brand's signature offering, a moisturiser named The Cream, was recently voted by WWD one the greatest skincare products of all time, so things bode well for guests tempted to enjoy a signature treatment on their next Brenners' visit.