CULTURE | PALACIO TANGARA
Sao Paulo, the hottest cultural destination
18 January 2023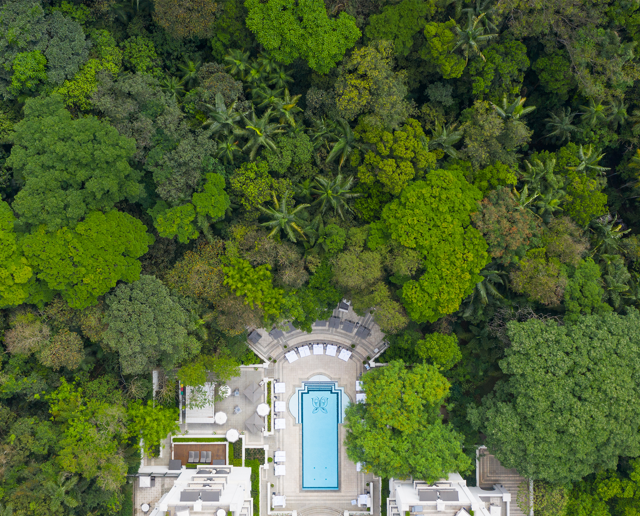 São Paulo is fast becoming one of Latin America's hottest cultural destinations.
A visit to Sao Paolo should feature Vila Madelena on the agenda – one of Brazil's trendiest neighbourhoods, it is soaked in glorious street art, awash with internationally acclaimed restaurants and uber-hip galleries.
There is much to see, hear and taste between there and Palácio Tangará, starting with Burle Marx Park, a stunning, 15-hectare oasis, designed by the "godfather of Brazilian landscape architecture," Roberto Burle Marx.
Next head to Ibirapuera Park – it should be quieter now that the crowds have dispersed after São Paulo Fashion Week. Stretching to a total of 391 acres, the "Central Park" of São Paulo is home to some of the city's finest museums.
Oca do Ibirapuera, one of the more recognizable works of Brazilian architect Oscar Niemeyer, is as much a sculpture as it is one of the city's largest and most popular museums, and on the grassy area outside, you will often find Afro-Brazilian bands creating that Carnival atmosphere throughout the year (while the Afro-Brazilian Museum is also close by and absolutely worth a visit).
Across the park, you will stumble across Ibirapuera Auditorium, another of Niemeyer's masterpieces, while inside you can expect to catch anything from opera and classical concertos to the Latin Grammy Awards. Otherwise, arrive at the park on a Sunday morning to enjoy a free open-air concert at Praça da Paz. Afterwards, borrow a book from the Bosque de Leitura outdoor library and spend the afternoon relaxing in the shade.
Otherwise, venture towards Itaim Bibi. Once purely a business quarter (Facebook, Google and Louis Vuitton have offices here), today the area boasts a number of Michelin-starred restaurants – look no further than Kosushi by Japanese chef-extraordinaire George Yuji Koshoji – and plenty of chic art galleries. From here you can join via Rua dos Pinheiros, possibly the best place to find a cool bar and an expertly made caipirinha.