BRENNERS PARK-HOTEL & SPA | CULTURE
City of culture at Brenners Park-Hotel & Spa
27 January 2022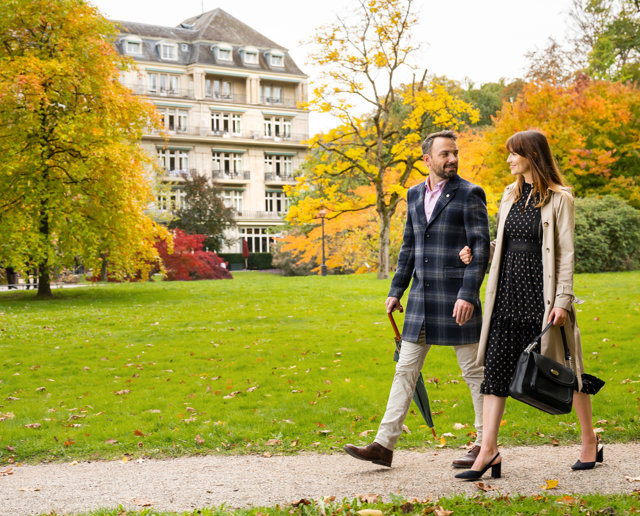 From the thermal baths to the Festival House, Baden-Baden is a town awash with history and culture.
The world's great spa towns have always combined "taking the waters" for one's health with a decent dose of culture. In Baden-Baden, for example – a city long regarded as one the world's leading spa towns – visitors have always taken great pleasure in juggling the two. After all, a gallery and back rub are a match made in heaven. Since the Belle Epoque, when Baden-Baden was regarded as the summer capital of Europe, visitors have coordinated their stays in order to get the best of both worlds.
So before you disappear into a steam room, maybe tick off one or two of the region's more edifying activities. Stroll down Lichtentaler Allee, explore the Fabergé Museum or go to see the opera at Festspielhaus. We would be the first to tell you that it would be remiss not to indulge in a spot of pampering while you are here, but first, aim to catch the Berlin Philharmonic Orchestra (if you're in town during its residency), or spend an afternoon taking in the great works at Museum Frieder Burda.
That said, a good massage, enjoyed an hour or two before a performance, does tend to focus one's attention – in case you are hoping to catch the Mariinsky Ballet performing The Nutcracker (later this year). Likewise, if you are planning an afternoon exploring Rosenneuheitengarten, one of the world's finest rose gardens, maybe do so after a treatment or two.
The town's magnificent casino is said to have inspired Dostoyevsky's The Gambler. Indeed, for over 140 years, Europe's best minds have descended on the town's Friedrichsbad, a stunning Renaissance-style bath house built on Roman bathing traditions. American novelist and cultural juggernaut Mark Twain famously described his experience there in a letter to a friend. He wrote, "Here at the Friedrichsbad you lose track of time within 10 minutes and track of the world within 20...." If that is that case, do be careful not to miss your play at the Theater Baden-Baden…