MORNING
Breakfast with a view
Welcome to Geneva! Start your day with a private breakfast on your terrace facing Lac Léman, enjoying homemade pastries, nature and calm.
Stroll in Geneva
Geneva's Old Town is a wonderful place to explore. Even a short stroll reveals a fascinating mix of ancient monuments and contemporary elegance – including those tempting shops along the rue du Rhône. Be sure to visit Saint-Pierre cathedral, the Parc des Bastions and the much-loved Place de Neuve.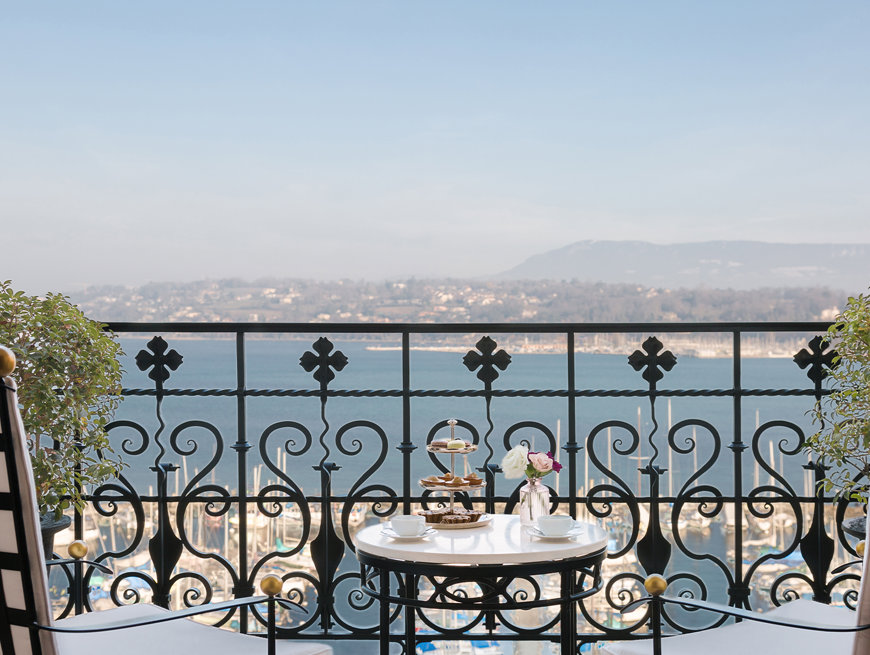 LUNCH & AFTERNOON
Boat on lac Leman
Head out onto the water for lunch and an unforgettable experience. Jump on a private boat, with skipper and enjoy a gastronomic picnic while touring the magnificent lake. Sit back and enjoy the unfolding views of mountains, villas, and forests – or request a paddleboard, waterski or wakeboard for a sportier interlude.
Me time at Guerlain Spa
After your afternoon on the lake, take the time to relax at our Guerlain spa, and enjoy a luxurious treatment, alone or with your loved one, in the treatment suites.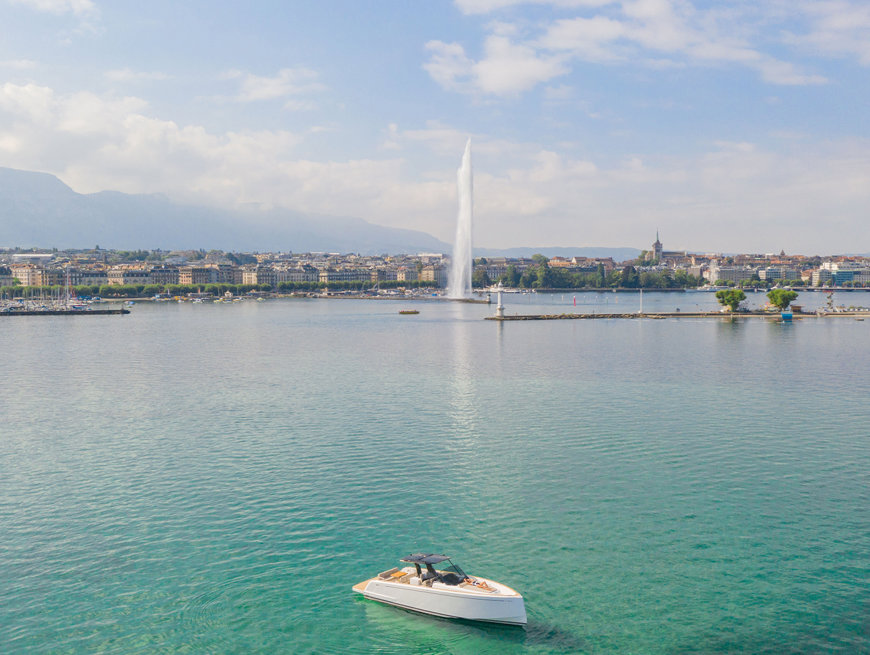 EVENING
Refresh at Le Jardinier bar
Le Jardinier is the perfect place to enjoy an aperitif. Choose a table either outside or indoors, and ask our bartender for your favorite tipple or let him surprise you with a cocktail of his choice.
Fine dining
End the day in style at the fine-dining Le Floris restaurant, set in 2,000 square meters of gardens and with breathtaking views over Lake Geneva. It offers a unique environment, "whether for a business lunch, a romantic or festive dinner, a family brunch or simply to drink a coffee while teleworking, Le Floris is an evolving place adapting to the needs and desires of its customers throughout the day and until the evening," say its founders. We couldn't agree more.