Tower of London Private Tour
Head over to the City of London to catch the hustle and bustle – with a history lesson along the way. The best way to learn about the rich lineage of the British Monarchy is to enjoy a private tour of the Tower of London. You'll be joined by a Yeoman Warder - or Beefeater as they're nicknamed - who will guide you through the awe-inspiring symbols of monarchy, culminating in a glimpse of the Crown Jewels and the 530.2 carat Cullinan I diamond. Explore the White Tower, where Guy Fawkes is believed to have been interrogated, and learn more about this formidable royal fortress.
St Katherine's Docks
On a sunny day, this delightful marina is perfect for strolling and spotting a sailboat or two. For thrill-seekers, the Thames Rockets "all-speed" experience, departing in the shadow of Tower Bridge, has created an eye-watering "Break the Barrier" speedboat tour.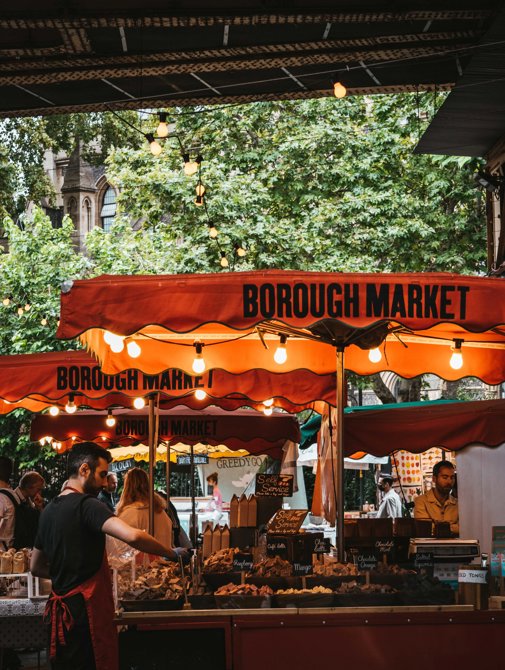 Borough Market
Head over Tower Bridge, and follow your tastebuds all the way to Borough Market, on Southwark Street. A melting pot of the world's best produce and street food, it's the best place to find lunch. Don't miss the street-food courtyard at this sprawling market and stock up on picnic snacks for later – you'll need them for the evening ahead.
Regent's Park Open Air Theatre
As the day draws to a close, head North West to Regent's Park for a theatrical experience with a difference. Regent's Park Open Air Theatre programme offers enthralling performances in an enchanting setting from dusk until twilight.