London's Finest Luxury Health Club
Crowned England's Best Hotel Spa 2019 at the World Spa Awards™, The Lanesborough Club & Spa is one of London's most exclusive private members' fitness and health clubs, offering hotel guests and club members access to internationally recognised experts in the fields of mindfulness, fitness, beauty and wellness.
View a selection of spa treatments available at The Lanesborough Club & Spa below. For a detailed view, please visit the dedicated Lanesborough Club & Spa website by clicking the link above.
Practical information
Hotel guests enjoy complimentary access to an expansive gym, a hydro pool, as well as separate male and female saunas and steam rooms. Spa treatments and personal training can be booked upon request. A wide range of Fitness Classes run weekly and are complimentary for hotel guests. Click here to view the latest Fitness Class timetable. Splash hours are available for families. Selected spa treatments can be booked for 16 and 17 year olds, when accompanied by an adult.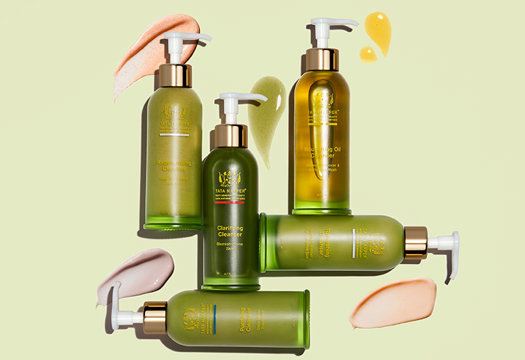 Tata Harper
The Lanesborough Club & Spa is delighted to become the first spa in the UK to welcome the globally loved 'Queen of Green Beauty', Tata Harper. Hotel guests and day spa guests are able to experience Tata's 100% natural and all-organic, custom created treatments and rituals, as well as purchase a full range of products from our Club & Spa boutique.
learn more
Bodhimaya
Bodhimaya is a pioneer in personalised wellness, with science-backed programmes renowned for their ability to support and rejuvenate both mind and body. You can now enjoy a range of new and exclusive programmes including overnight retreats at The Lanesborough and bespoke one-to-one wellbeing experiences.
learn more
Sporting Moments
We are delighted to partner with Somerton Sporting Club to offer you the opportunity to enjoy exclusive sporting experiences with some of the most decorated sports people in the world.
discover more
The Lanesborough Club & Spa Restaurant
The Club & Spa Restaurant is an inviting and comfortable area for hotel guests and Club members serving breakfast and all-day dining. The restaurant also has a semiprivate dining area, ideal for eight to ten guests. The breakfast menu offers both high energy and low calorie alternatives, and includes specialist dishes designed by our team.
discover more