Art at The Lanesborough
Luke Elwes
For the past two decades Luke Elwes has alternated his time in the studio with extended periods spent making works on paper out on location. Beginning with the Osea series, created over the course of a decade on a small island off the east coast, in recent years he has gone on to make significant bodies of work on paper during residencies in the US, at the Vermont Studio center and the Albers Foundation in Connecticut.
His latest works, centred on a fragile wilderness of salt flats and tidal marshland in Essex, capture the permeable space and ever shifting line between water, earth and sky across the space of a year.
Each image is begun and completed in one sitting
whatever the weather and refers both to the immediacy of this encounter and the recollection of past experience. Together they form a living record that reflects on the fluid interaction of pigment, water and ground while simultaneously employing the elements rain, silt, river water as both the medium and material in their making.
Exhibitions:
Frestonian Gallery, London 2021, 2019
Galleria Ceribelli, Italy 2019, 2017;
Adam Gallery, London 2017, 2014, 2012, 2011;
Palazzo Lanfranchi, Italy 2016;
National Trust at Flatford Mill, Suffolk 2016;
Albers Foundation, London 2015;
Clifford Chance, London 2015
Biography:
Luke Elwes (born 1961) studied at Camberwell school of Art (UAL) and holds undergraduate and research degrees from Bristol University and Birkbeck, University of London. Since 1990 he has had 20 solo exhibitions in London, Paris and New York, as well as group shows in Europe, including Il Sud del
Mondo (Palermo/Milan), Jeune Peinture (Grand Palais Paris), London Painters (Museo della Grafica , Pisa Italy), Amici pittori di Londra and Genius Loci (Bergamo Italy).
read more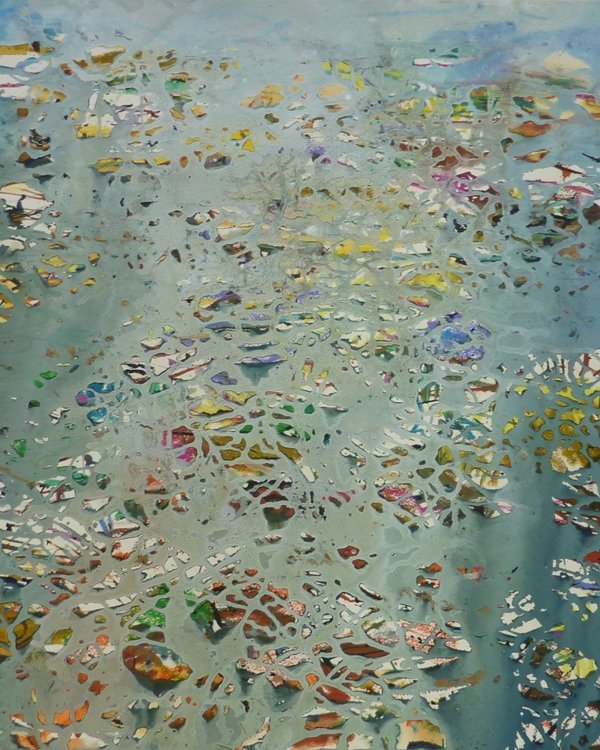 Bluewater
Mixed media on paper | 56cm x 76cm
£2,500 + VAT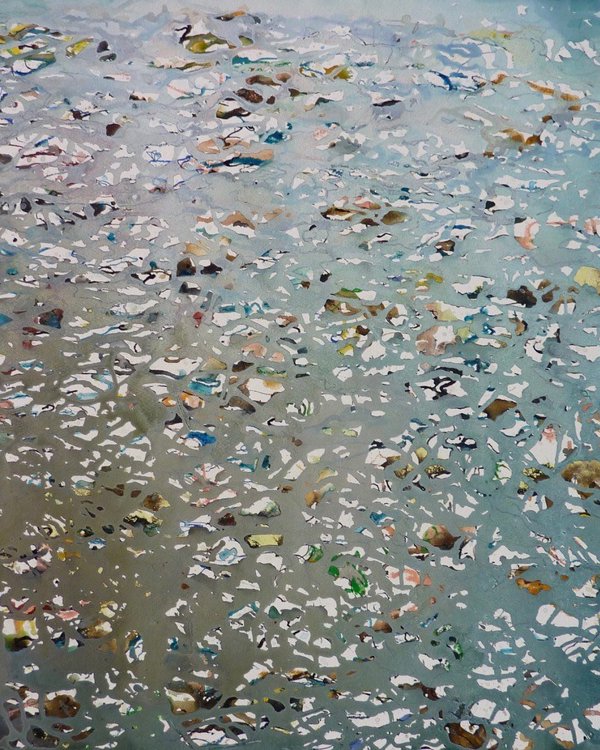 Ripple
Mixed media on paper | 56cm x 76cm
£2,500 + VAT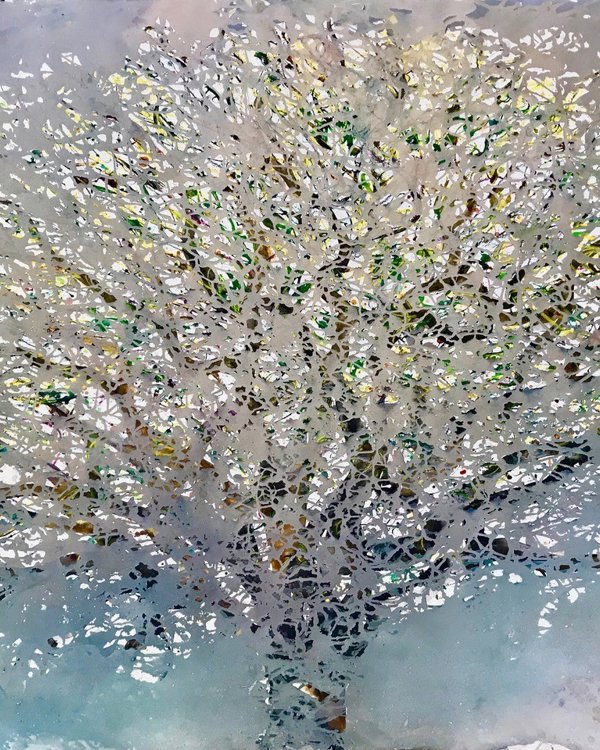 Overstory
Mixed media on paper | 137cm x 164cm
£9,000 + VAT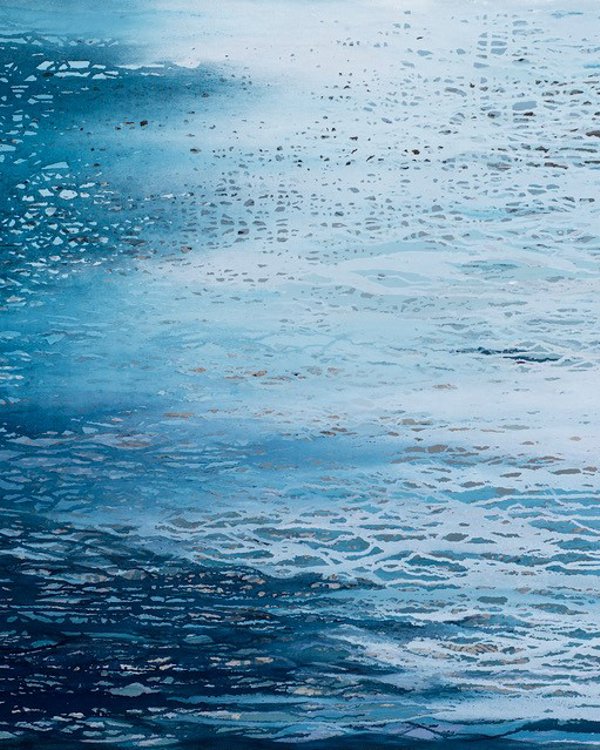 Current
Oil on linen | 91cm x 183cm
£10,000 + VAT