Art at The Lanesborough
Evie Banks
Through paint Evie creates an original visual language, to open up a refreshing and sentient perspective of the natural landscape. In reference to phenomenology, this is identifiable as an integrated or embodied experience. Phenomenology allows us to explore our relationship to the world using all our senses. Central to this is the argument that the body is a form of consciousness underpinning all action, Merleau Ponty argues that "there is not in the normal subject a tactile experience and also a visual one, but an integrated experience to which it is impossible to gauge the contribution of each sense" (Merleau Ponty: 1945). Evie's practice considers
phenomenological experience as a way to translate and visualise how she internalise and engage with the natural landscape.
Evie's process is intuitive, working instinctively with no preconceived notion of the end image. With a basis in colour theory and aesthetics, she uses colour in a playful manner as an extension of the landscape. Through integrated and complex layers of brush strokes, graphic line, colour blocks and repeat patterns, she increases visual dynamic and depth, to create a pathway for visual exploration.
Recent Exhibitions:
Phenomenon - Virtual exhibition, 2022
Changing Seasons - Waterloo Tea, Cardiff, 2021
Cambium - Cardiff M.A.D.E. Cardiff, 2021
Alright? - Cultivate Gallery virtual exhibition, 2021
'Combinations of Memory' - commissioned painting, Yeovil, 2021
'The Growth of Venus' - commissioned painting, Cardiff, 2021
The Royal Cambrian Academy Open 2021 - Royal Cambrian Academy, Conwy
Wales Contemporary 2020 - Waterfront Gallery, Milton Haven, 2020
'Untitled 2020' - commissioned painting, Redditch, 2020
'June Hydrangea 20' - commissioned painting, Worcester, 2020
PLUG - Klatch Virtual Exhibition, Cardiff, 2020
Biography:
Evie Banks is a mixed media artist who graduated from Cardiff School of Art and Design in 2019 with a BA (Hons) in Fine Art. Her practice is explorative and experimental as she challenges both theoretical concepts and technical approaches to painting.
read more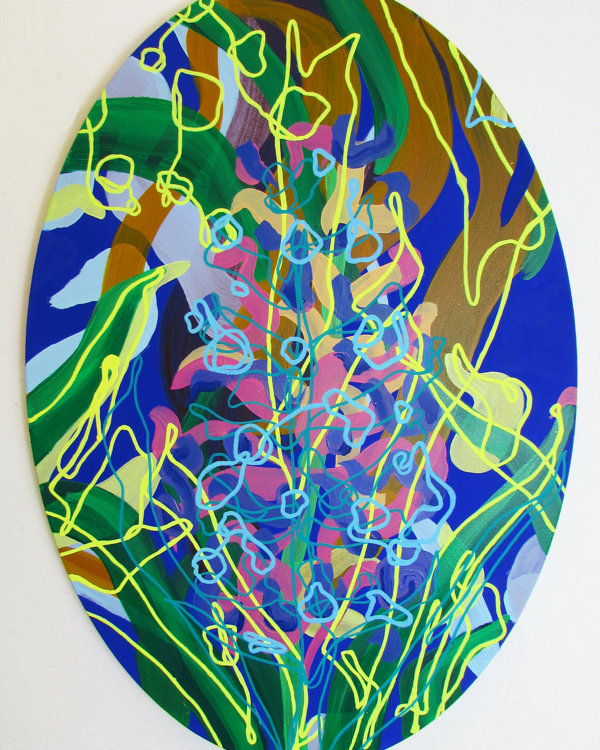 Untitled Landscape
Acrylic and graphic pen on canvas | 70cm x 45cm
£450 + VAT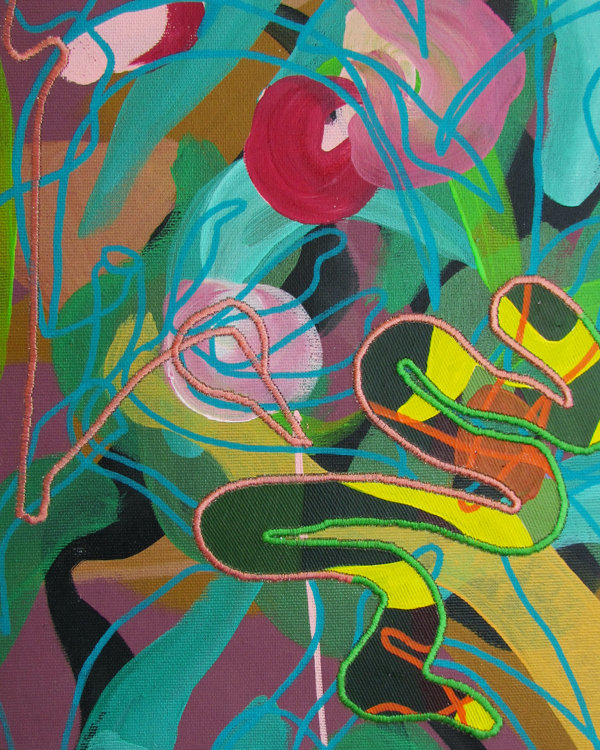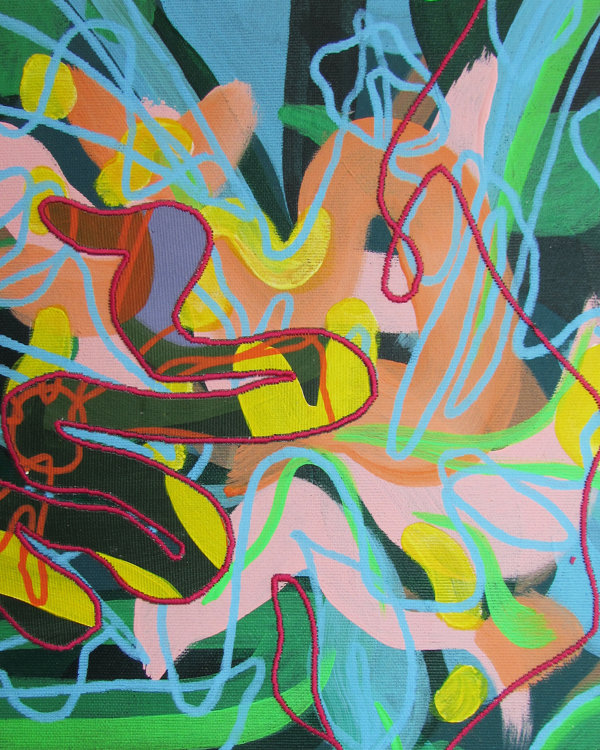 September Study I, II, III & IIII
Mixed media on canvas | 30cm x 25cm
£250 + VAT each