Art at The Lanesborough
Dragica Carlin
In painting Dragica explores swirls; their energy and light are created as they unfold. Swirls hold a symbolic connotation there is a universal quality to them and as such, they are timeless and formless motif. They come and go, captivating our perceptions of them even when they are motionless. Dragica views Swirls as reflecting the essence of being.
Her work is deeply visceral, driven by what paint can do. The combination of textures, colours, light, shades and shapes add layers to the visual meaning in her work and the movements of the brush becomes a phenomenon, which guides our perception to the very energetic frequency that is driving Dragica, and subsequently the art.
Mixing the paint is an intuition. It is not possible to predict how colours would relate to one another. Dragica's process requires the equilibrium of her physical togetherness, and independence of her mind and soul. The speed of her brush and the hues that she uses create the painting. Every brushstroke that is applied onto the canvas and every swirl created in combination with another, or in relation to the space around, is suggestive to another relationship or possibility. So, in painting, everything co exists in relation to another element.

Many artists say that the best things happen by accident. In my process, the best things happen in the moments when chance and pression unite. This is when everything falls into place and the decision making that follows is direct and confident.
Recent Exhibitions:
April 2018: Blue State of Mind, group show at Cusp Gallery, New York
March 2018: Swirls of Constant Motion, Solo exhibition at Gallery Kranjcar, Zagreb
May 2017: Rise, group show at Cusp Gallery, New York
November 2017: Swirls of Constant Motion, Parkview Gallery, Hong Kong
April 2015: Myriad of Marks, Solo exhibition at 58 Commercial Street, London
September 2012 - present: Collaboration with Sol Art, Abstract painters group dedicated to exploration of painting processes and provider of artists' forum
Awards:
In 2008 Dragic a was awarded a prestigious Abbey Painting Award sponsored by the British Academy, which led to an artist residency and fellowship at the British School in Rome.
Biography:
Dragica Carlin is a London based artist. She gained her Bachelor degree in painting at Chelsea College of Art and Design in London, followed by a Masters in Fine Art painting. Dragica is regularly exhibiting artwork in both solo and group shows across the UK
and abroad. Dragica's paintings are presented in London, New York, Los Angeles, Chicago, Hong Kong and Melbourne. Her work has been commissioned for high end projects worldwide
read more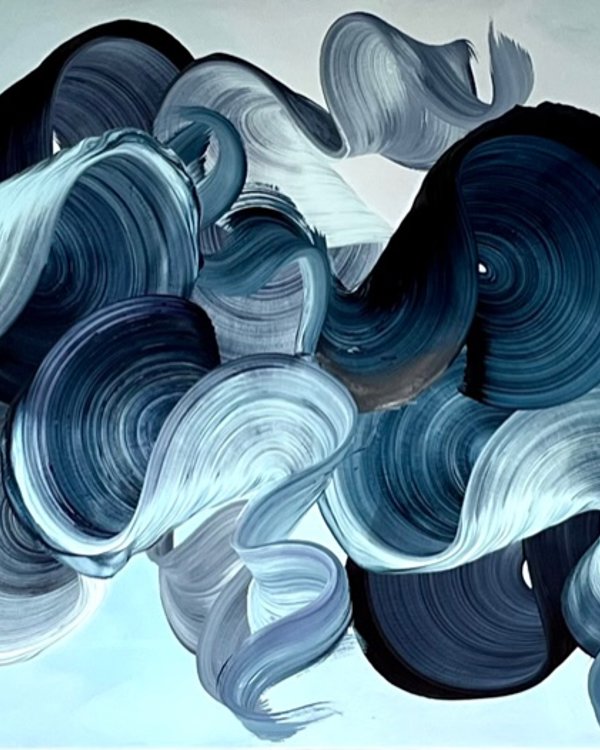 Continuity, Series 3
Triptych | Oil on canvas | 120cm x 420cm
£26,000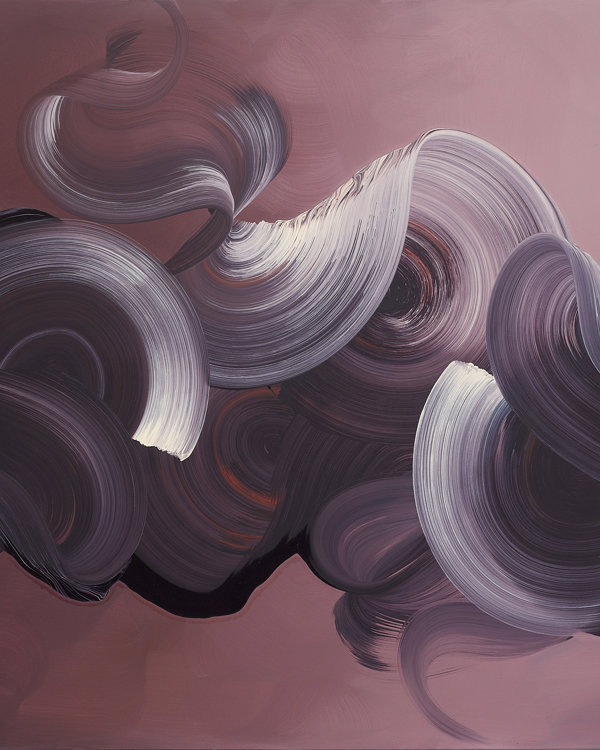 Light Swirls, Series 1
Oil on canvas | 150cm x 180cm
£10,000