Pateo do Palácio
On a panoramic outdoor terrace with ombrellones , scented flowers and fruit trees , overlooking Burle Marx park and the hotel's swimming pool, the new restaurant Pateo do Palácio invites you to enjoy a casual-chic menu signed by chef Jean-George Vongerichten and chef Felipe Rodrigues, who also commands the restaurant Tangará Jean-Georges.
The menu
With a casual proposal, selected ingredients and advanced preparation techniques, the chefs present options that can be enjoyed throughout the day, as well as gourmet pizzas and the traditional Brunch and Afternoon Tea at the Palácio Tangará.
discover the Menu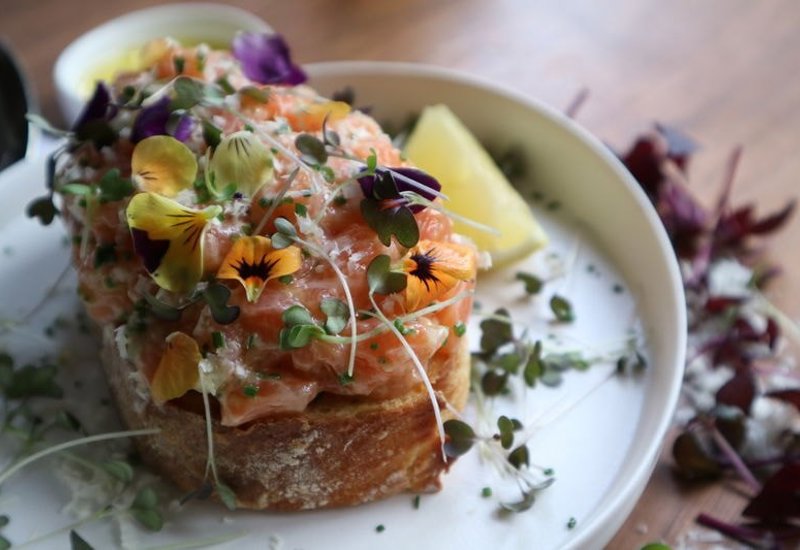 #musical-programming
Monday to Sunday

From 9 am to 10 pm
Contact
Phone

+55 (11) 4904 4070

Address

Rua Deputado Laércio Corte, 1.501 - Panamby - 05706-290 - São Paulo, SP – Brasil
Natalia Koike Trio
Date

Sept. 24th

Time

8.30 pm

Style

Natalia Koike Trio brings a repertoire influenced by Soul Music, Jazz and R&B
Francisco Tineu Trio
Date

Sept. 25th

Time

8.30 pm

Style

Francisco Tineu Trio interprets Jazz, Pop and MPB icons
Abel Cardoso
Date

Sept. 26th

Time

3 pm

Style

Abel Cardoso presents the virtuosos of Jazz
Helena Sá
Date

Sept. 26th

Time

8.30 pm

Stylo

Helena Sá brings Brazilianness to Pop, Soul, Jazz and R&B
Mikka
Date

Sept. 27th

Time

1 pm

Style

Mikka interprets classics in the voices of Ella Fitzgerald, Billie Holiday, Amy Winehouse, Bill Wither, The temptations and classics of Brazilian music.
Book your table
bookpateodopalacio
Latest news from Oetker Collection