A long week-end in Courchevel with Laura Bailey
I still remember my childhood friends returning on the coach from a school ski trip, freckle-faced and goggle-eyed, the jealous sting of being left behind and left out. I cried and begged and saved but in the end I was nearly thirty when I first snowploughed tentatively across Les Trois Vallées between Courchevel and Méribel in my too new and shiny kit and in the wake of bionic toddlers.
And thus, I've always had a slightly complicated love-hate relationship with the slopes. I long for the serene power of the mountains but am prone to panic in the half-term crowds. And whilst I can at least now keep up with my kids on skis, I still have to concentrate and will always be in awe of my Olympian friends, some of whom grew up in Switzerland with snow sports on curriculum whilst I was muddy-kneed on the hockey pitch.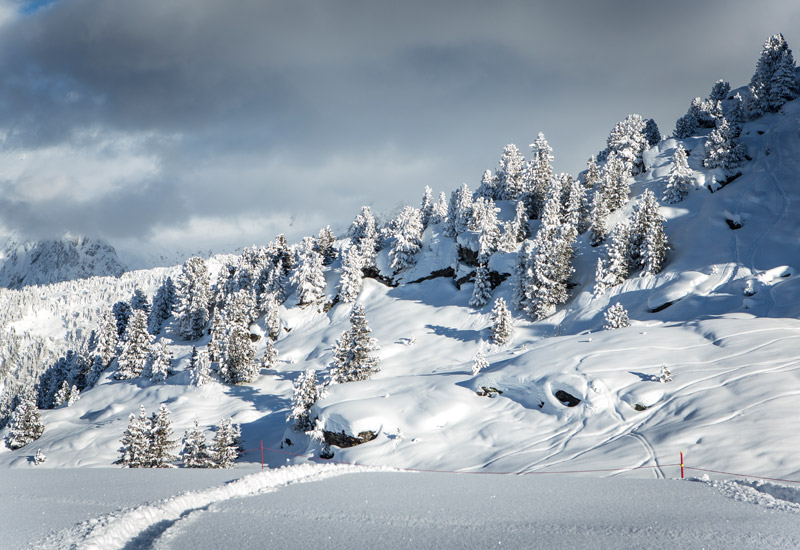 More true (claustrophobia) confessions. I prefer the anonymous luxury of a hotel to a friends and family chalet. I can't breathe in the hustle and chatter of group activities and faux fur shag rugs and melted cheese. It's me not them but I'd rather be up the hill with room service, just visiting. Spoilt, I know, but still ~ just honest wishful thinking. 
And so, with apologies to my family, who I didn't go skiing with a week later, I raced to L'Apogée Courchevel late March, a hotel rich in envious green-eyed whispers from the shores of Hotel du Cap to my Notting Hill Pilates class! 'Lucky you, tell me more... I'm going next week. You have to try...'. 
Zigzagging uphill from Geneva through the freezing mist with one of my oldest friends and travel companions by my side, the London voices quietened and the healing highs of Alpine alchemy began to conspire.

My mission ~ to relax, hike, feast, spa... and yes, maybe ski. But I wanted to experience a 'ski weekend' with the focus on the extras, the après… and to say yes to first times with relish. But also, to not be a slave to a schedule, to relish the in between as well as the action adventure. 
And thus, Day 1, a picture - postcard snapshot to my kids from the middle of nowhere, snow-shoe hiking into the wild deserted Narnia forests, bouncing downhill in snowdrifts as if weightless on the moon, teenage giggling. A flask of sweet tea and a cookie perched on our backpacks in a triangle of summit solidarity. No better picnic. Except for maybe the Alice in Wonderland scones and crepes waiting for us back at the hotel bar. 
L'Apogée is a gourmet traveller's delight 24/7, Koori an unexpected Japanese treat that far won over any temptation to venture into town at night. 
But breakfast! My friend, on a slightly different rhythm to me, skipped breakfast. An alien concept to me anywhere but especially here. There was something especially decadent about taking my time in the morning, the quiet nourishment of poached eggs or pancakes and the New York Times. And then back to the artisan buffet (a still life of decadent beauty) for extra toast or a fruit compote. Nowhere to be. No rush. The present of presence and the sheer joy of feeling entirely cocooned by the empathetic and creative service wizardry of the hotel (the perfect balance of care and solitude...), as the morning sun boomerang-reflected in the overnight snowfall enveloped the room.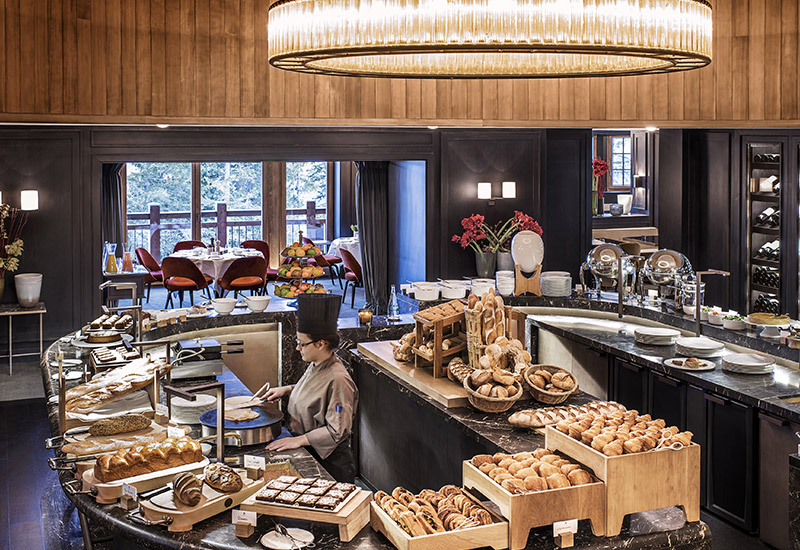 I couldn't remember the last time I'd had a massage let alone padded around in a dressing grown between steam and jacuzzi and poolside lounger and I dived in deep.
Again, in pursuit of the new, I booked not a massage or a manicure but a 'Banya' a traditional Russian fire and ice ritual not for the faint-hearted. A searing extra-hot sauna, punctuated by hearty bursts of birch-branch whipping and cold showers. 
I didn't want it to end even if I only lasted thirty seconds in the final icy plunge pool rather than the recommended braveheart ten minutes. A shock to the system in a good way, and an intense boost to skin, circulation and the immune system. Just do it. 
We did ski, on a royal blue-sky day on deserted slopes, and for that one day (and hopefully into the future...) I became a born again ski convert. Following in the footsteps of Jean- Luc Lefrançois, renowned star chef at L'Apogée (and the fabled Château Saint-Martin & Spa nestles in the hills above Vence...), who doubled up as our guide for the day, we looped the loop and sped up as the outside world slowed down. I found my rhythm because no-one cared. It's never too late to have a happy childhood, and no shame in just beginning. 
The expert L'Apogée team smooth over all rough awkward edges of organisation and equipment 'chocolat chaud pour mademoiselle ?', whilst the ideal skis and boots are elegantly fit, misplaced shades and hat discreetly replaced. My kids would never want to leave the joys of that kit room with its showy tech and padded luxury and croissants on the side. 
My (borrowed from a glamorous friend) Chanel navy snow-suit was more than my talents deserved but I was already in character, a seventies Bond Girl, off duty, prolonging the fantasy via a three-hour lunch in true holiday spirit, and remarkably, always the right temperature. (Two skinny layers underneath, no coat...). 
My corner-suite with a wraparound balcony was a little too seductive. I slept with the curtains open so as not to miss the stars or the dawn. No to the fur and antler clichés of chalet style. Deep greens and greys, clean lines and modern art, with the mountains the star of the show. I'd look down at the guides preparing for their morning lessons, scarlet skis laid out like synchronised swimmers sunbathing symmetrically in line; the beautifully choreographed expert dance of sport and nature and a hotel with a master-plan. Beyond ski-in, ski-out, closer to hand-held gliding from breakfast to slopes.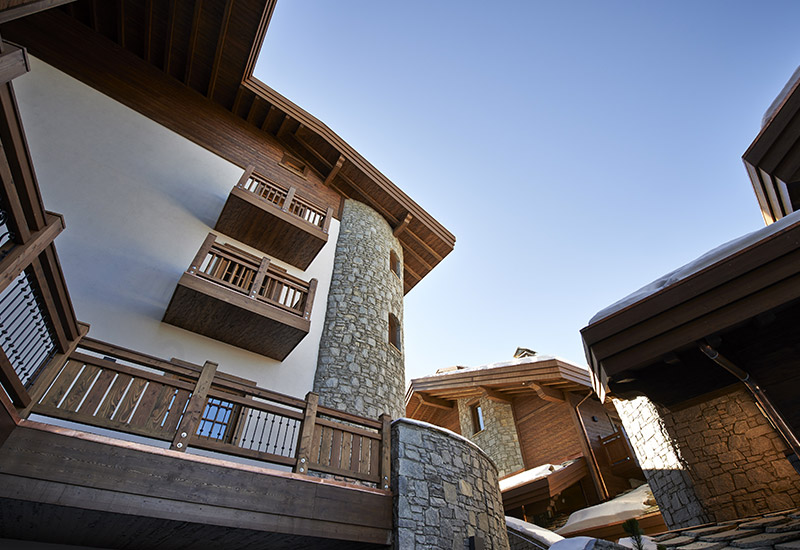 And so, whether you want to kamikaze toboggan with the kids (I'm the one begging for 'just one more go...'), race slalom, hike towards the moon, or simply lounge around between spa and bar, L'Apogée is the fantasy luxury option. 
I've avoided writing it down, prolonging the memories and mystery in my mind. But it will remain my ski secret, the place that unlocked the beauty of the snow for me.
Continue the Laura Bailey experience on Instagram