Jumby Bay Island x Casamigos
Jumby Bay Island launches its pop-up beach bar in partnership with Casamigos the ultra-premium tequila brand.
The new place to be on the island is the limited-edition Casamigos Margarita Beach Shack pop-up with cocktails specially curated for the resort.
Jumby Bay's bartenders have been fully trained by Casamigos mixologists to serve up delicious cocktails, including the Casa Margarita and La Piña. Located in the vibrant center of the resort on Jumby Bay Beach, the beach bar embodies both brands' ethos of bringing friends together in a fun and relaxed way with branded umbrellas, surfboards and glassware, creating a colourful backdrop and photo moment.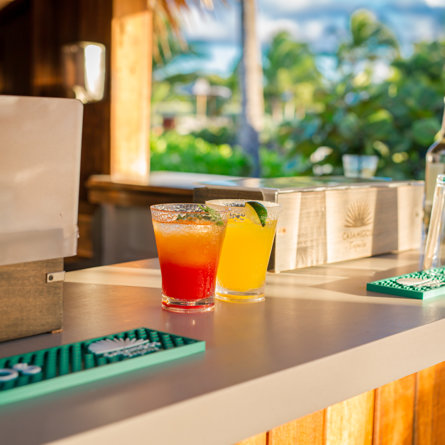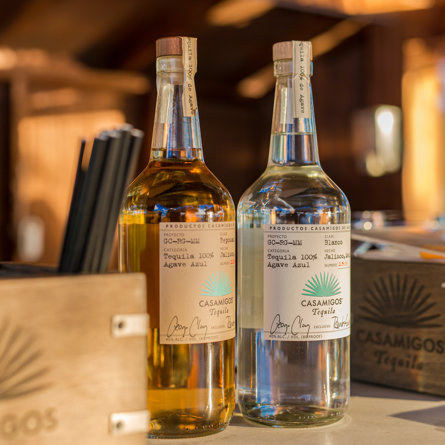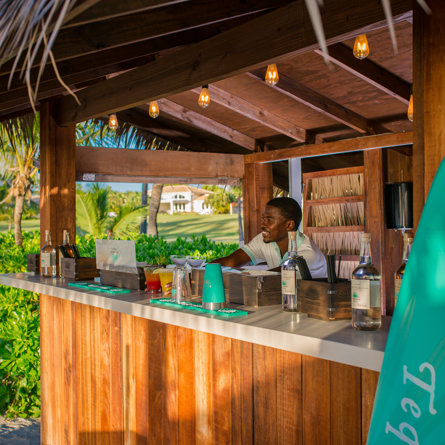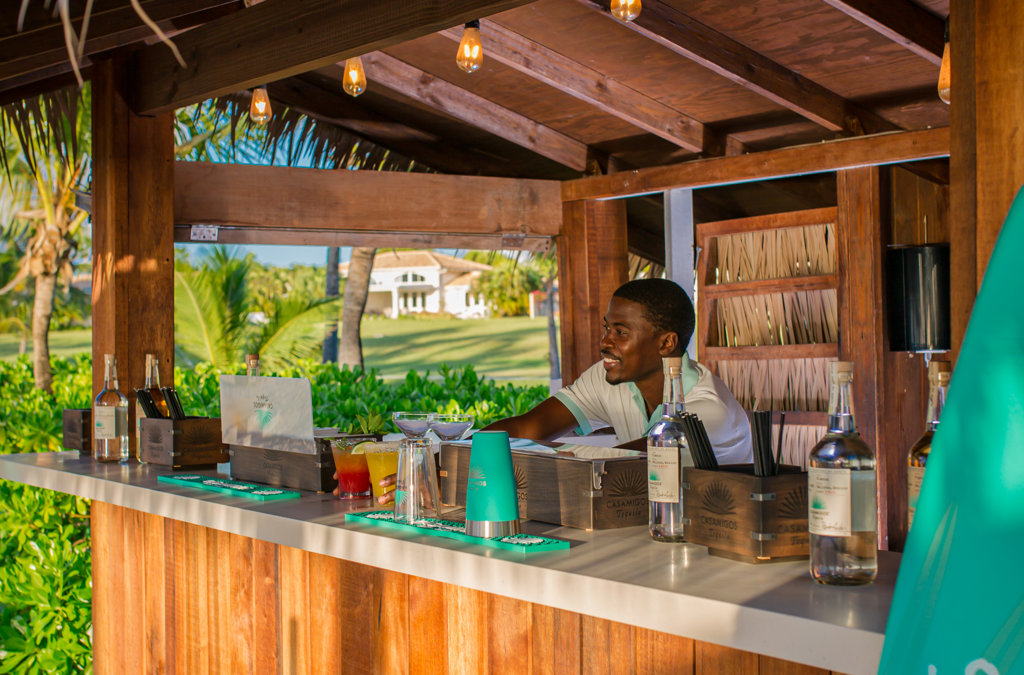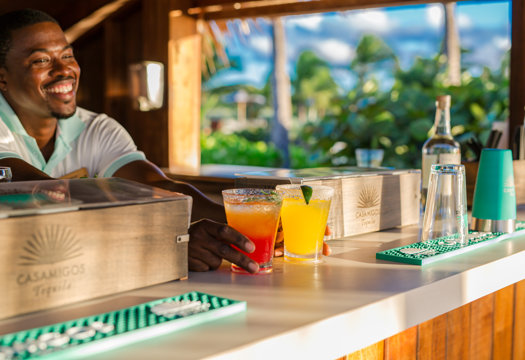 Specialist Serves
Jumby Bay Island has worked with Casamigos' team of expert mixologists to craft a tailor-made menu of cocktails such as the Spicy Cucumber Jalapeno Margarita combining Casamigos Blanco Tequila with fresh lime, simple syrup, cucumber slices and jalapenos the Casa Ginger Mint Paloma mixing Casamigos Reposado Tequila, grapefruit juice, fresh lime, sugarcane syrup, ginger syrup and mint or the cool, classic Casa Repo Rocks simply with Casamigos Reposado Tequila just as the creators intended it – straight up and on the rocks, all bringing varying taste profiles for the discerning consumer.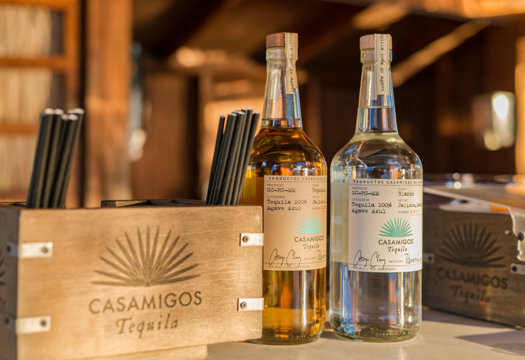 1-800-Tequila – It's the Margarita Hoteline
On demand, anywhere, any time – guests need only call the Margarita Hotline and the Casamigos bar on wheels will appear. The mobile bar is serving freshly mixed margaritas, spiked popsicles and ice-cold shots of tequila. Villa and Private Residence guests can even request that a pop-up bar be set up on their property for a special occasion!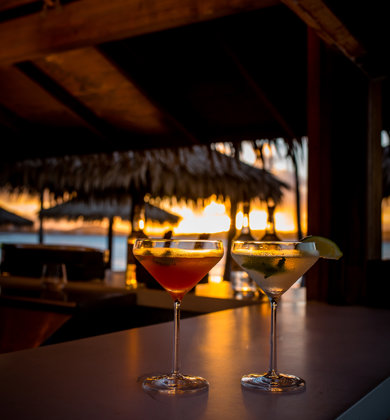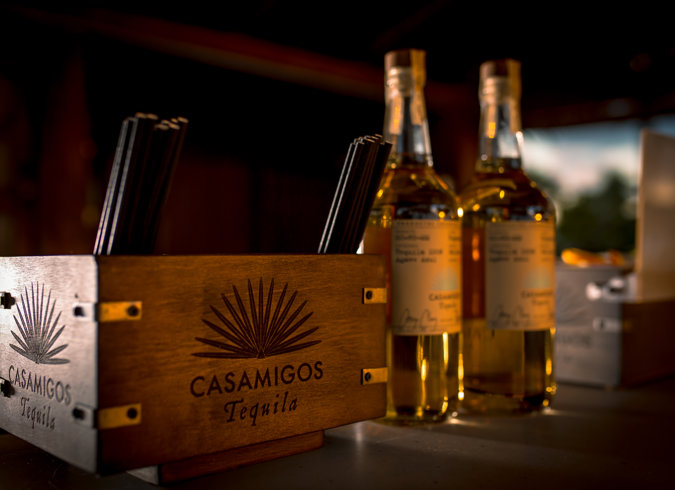 Casamigos
the ultra-premium tequila brand
Founded by long-time friends George Clooney, Rande Gerber and Mike Meldman, Casamigos is the product of tequila-filled nights with friends, with the name itself translating to "House of Friends."