Private yacht charter on Yennecot
Private sea excursions
The well trained crew of our 5-foot custom-built catamaran "Yennecot" ensures that every outing is a highly personalized experience. Whether guests are looking for a half-day of lounging in the Caribbean sun or an action-filled weekend of snorkeling, diving or interactive eco-tours like Stingray City- a private charter aboard "Yennecot" is the ultimate sea excursion.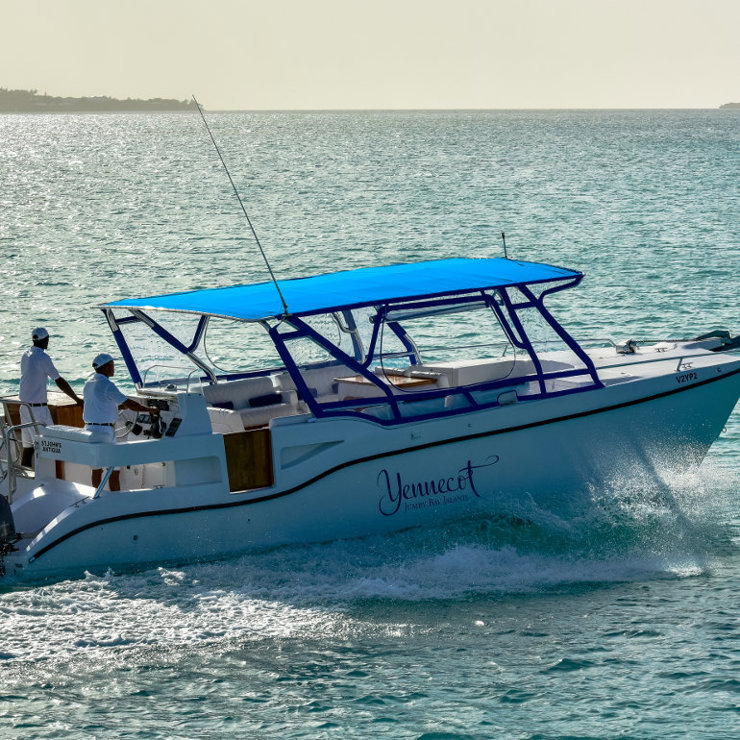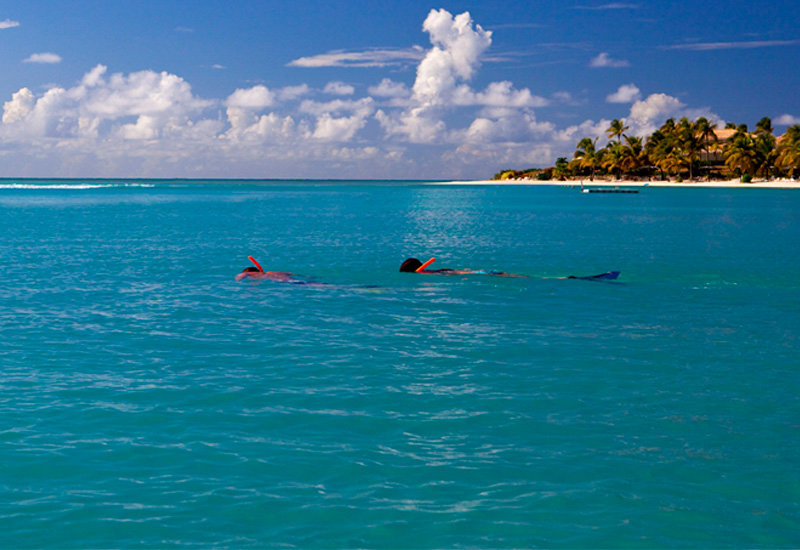 Private Cades Reef Charter
The most popular reef location, Cades Reef, sprawls over two miles across the Southwest coast of Antigua. Designated as an underwater park, the reef is home to a variety of corals, stingrays, grunts and grouper. There are two sides to the reef that guests can tour, but based on water conditions, you might only get to see the more sheltered inner portion. Make this your own adventure by enjoying lunch aboard Yennecot, or venturing out to Jackie O's. An open bar is provided, so all that's left to do is enjoy!
Private Paradise Reef/ Bird Island Charter
For those seeking to get the most out of their ocean escapade, this charter has enough adventure for the entire family. Your snorkeling journey begins with one of Antigua's more popular snorkeling sites, Paradise Reef. Common sightings include octopus and lobster, while schools of fish race in unison nearby. The next stop is Great Bird Island which is privately owned, but has been kept as an untouched sanctuary, removed from human residency. A great location for beginners and experienced snorkelers, this colorful reef is home to a number of endangered species. Enjoy an open bar as you embark upon your journey.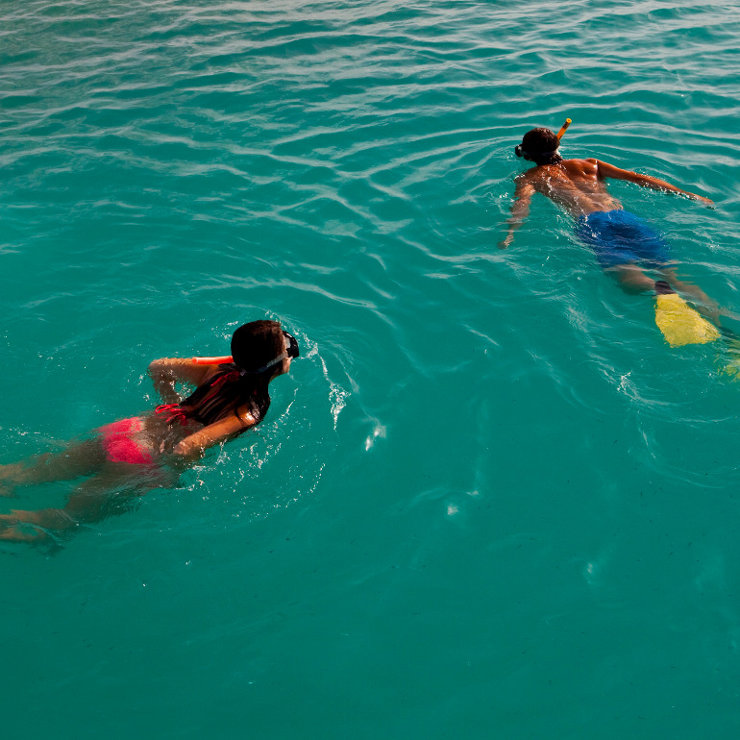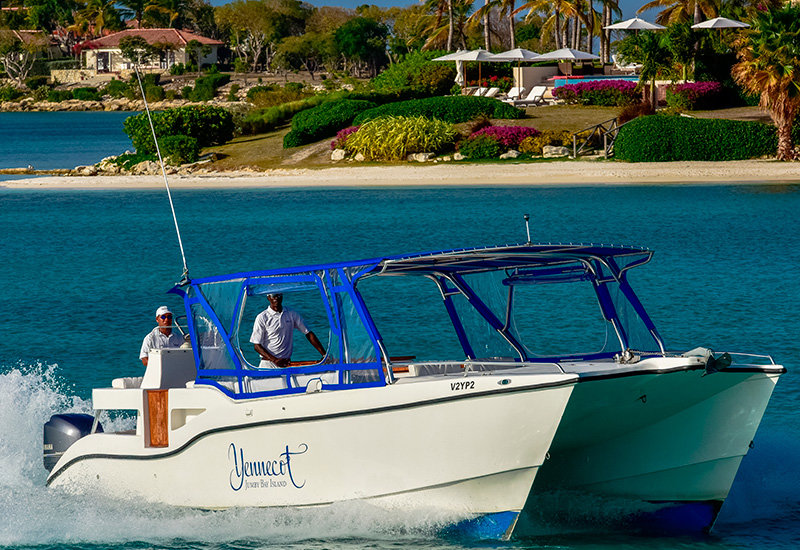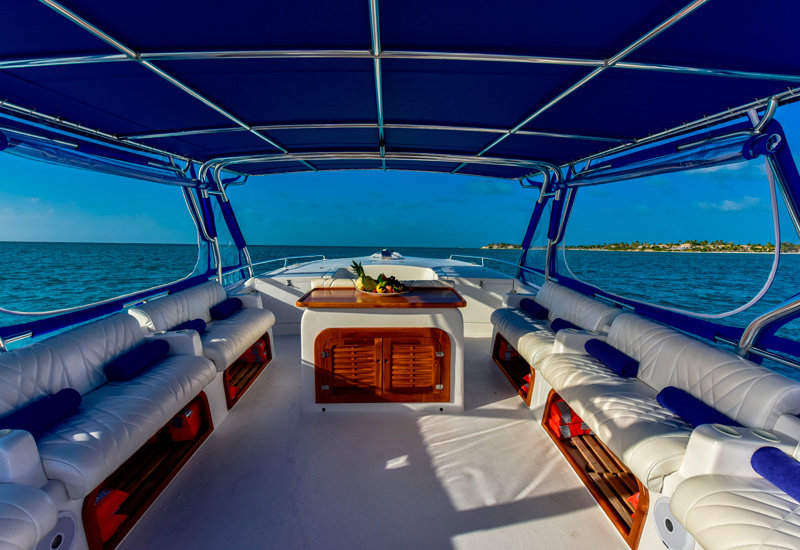 Private Sunset Cruise Charter
Your experience at Jumby Bay is not complete without indulging in our Sunset Cocktail Cruise Charter. Perfection is the theme of the evening as you and your special someone revel in the warm hues of pinks and oranges that fill the sky as the sun sets over the mainland of Antigua. Gourmet canapés are served alongside an open bar. Sit back and enjoy the beauty that surrounds you.
Shopping in St. John's Charter
For those who want to see a little more than just the pristine and tranquil environment of Jumby Bay, we suggest taking a charter out to St. John's, Antigua. A melting pot of architectural styles, shops and vendors, guests are sure to enjoy the diversity and rich culture that is kept within the confines of the town. From finding that perfect evening outfit, to delighting in authentic Caribbean cuisine, there is something for everyone – not to mention an open bar for the ride.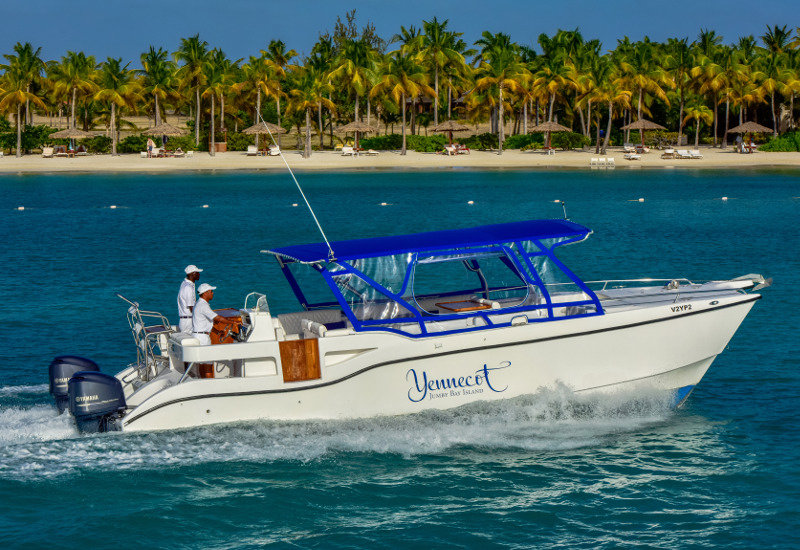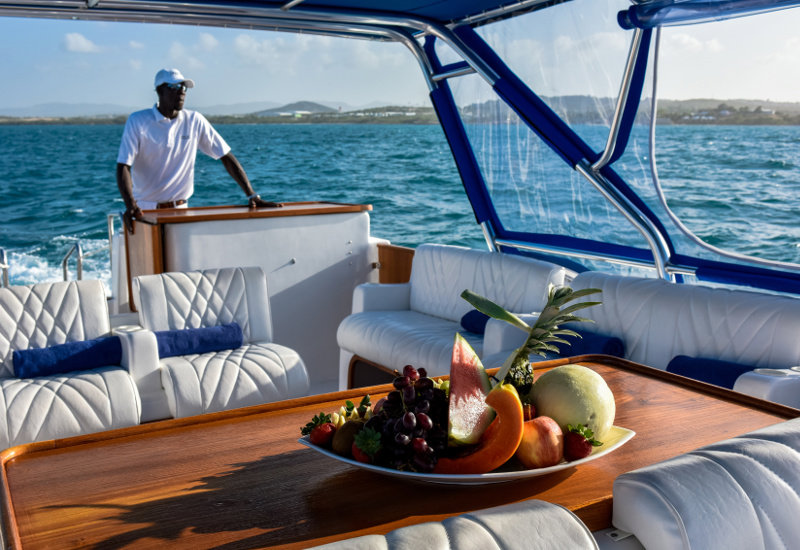 Circumnavigation Charter
Avoid the crowds and see Antigua from a different perspective on this six hour tour. An entertaining excursion for the entire family, the Circumnavigation Charter allows passengers the opportunity to see Antigua, and its surrounding islands, first-hand. A country so rich in history, we guarantee the tour will uncover a fact or two that will leave you wanting to learn more. Lunch is served alongside an open bar, so come ready to relax and relish in this amazing destination.

Activities priced accordingly
Latest news from Oetker Collection