A private island paradise
Set in one of the most beautiful, undisturbed places in the world, Jumby Bay is an island of simple pleasures. Reachable only by boat, and with no cars in sight, this private isle of white-powdered beaches and winding bicycle paths is a one-of-a-kind hideaway known, quite simply, as the finest resort in the Caribbean. The resort is excited to welcome guests to Jumby Bay for a truly one-of-a-kind experience in a refreshed new design.
discover more
Welcome with a smile!
Welcome to our paradise isle - the land that time forgot where a smile is just around the corner. We wish you a magical stay with us at Jumby Bay Island
- your dedicated Jumby Family
What's New on Jumby Bay Island
Phase Two of top-to-toe Refurbishment Complete!
Studio IDC brings the outside in, with a fresh island-inspired new design & colour palette for our 28 suites. Continuing the tradition of obscuring the boundaries of interior and exterior spaces, Todd Tyler - Senior Interior Designer, led the concept, creating a bridge between the interior and the island's unique landscape. The fresh colour palette is a combination of the island's soft blush sunsets, lush foliage and crisp cool blues.Just steps away from our pristine white beaches, each accommodation is a tranquil oasis offering spectacular views of the Caribbean Sea.
Activities
For every guest at Jumby Bay there is a journey of experiences waiting to be discovered — a private beachside picnic; snorkeling the nearby coral-fringed islands; a barefoot walk across our long golden sand bar, suspended in the open sea. From the action-packed to the serene, Jumby Bay is a kaleidoscope of magical moments.
let's have some fun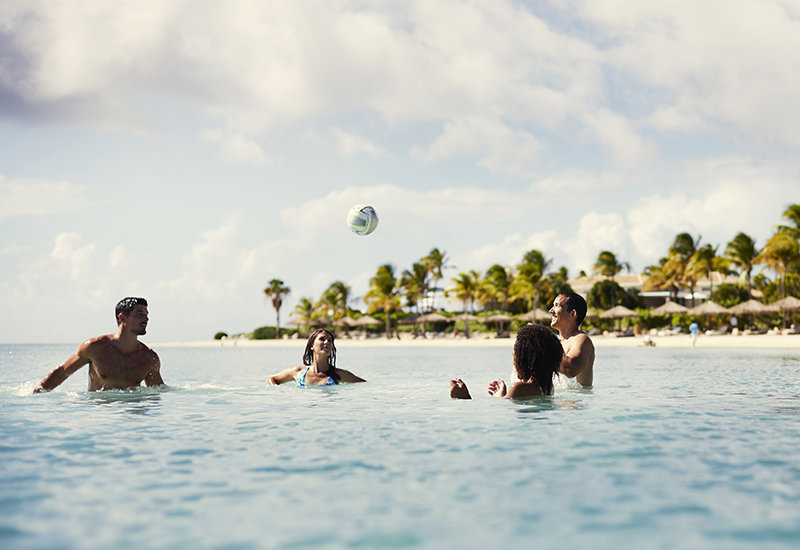 Latest news from Oetker Collection