Wellness, Beauty, Fitness
Embrace self-care at its sweetest and most delicate in the rarefied atmosphere of the Riviera.
Our expert aestheticians, coaches and yoga instructors are on-hand to deliver wellness, beauty and fitness experiences that are carefully crafted to leave a lasting impression. Whether you're looking to maintain your daily routine, get inspired to form healthy new habits, relax and rejuvenate or primp and groom for a special evening, we provide it all and more right here at the hotel.
Bamford Cabana
In our exclusive Bamford Cabana overlooking the Mediterranean, we offer treatments with Bamford's 100% organic botanical products to nourish and protect both your skin and nature. Bamford body treatments use aromatic essential oils blended purely from herbs and plants to provide the highest benefits in a sustainable formula.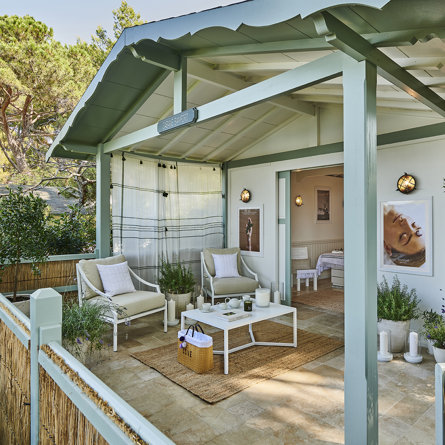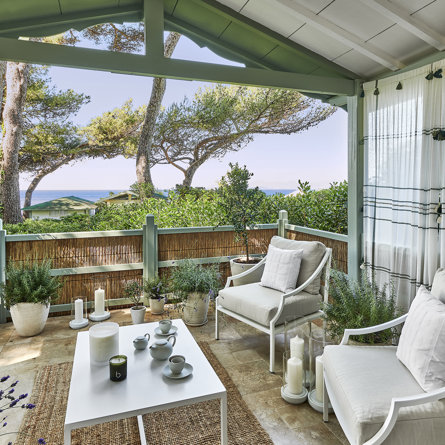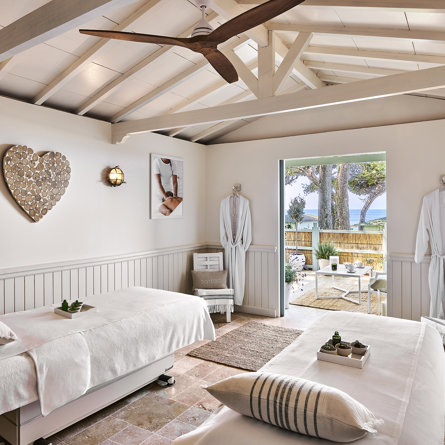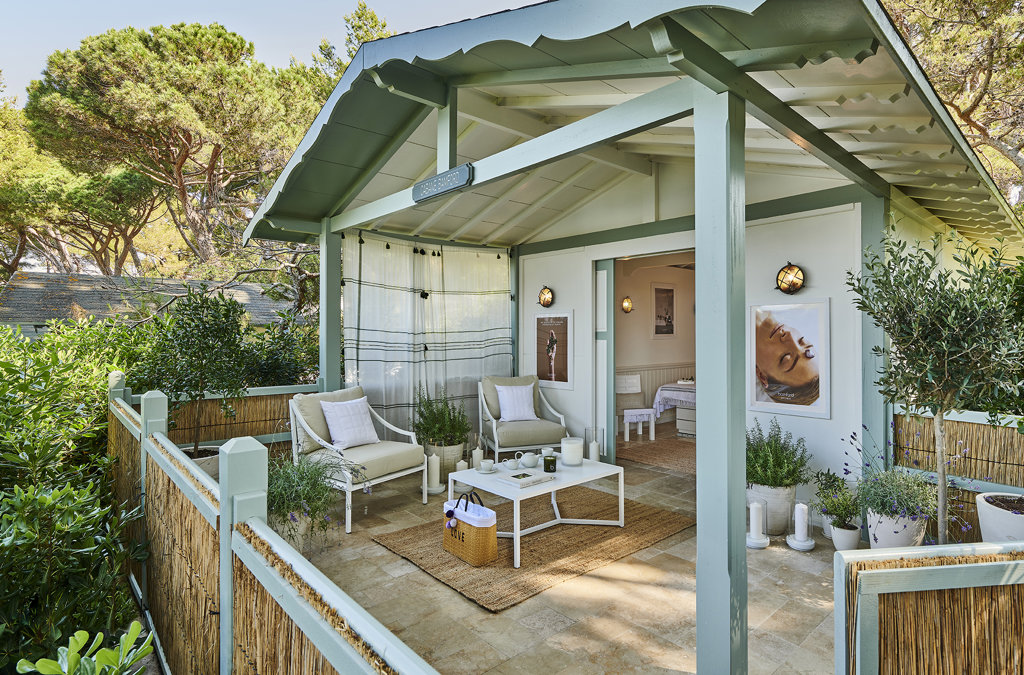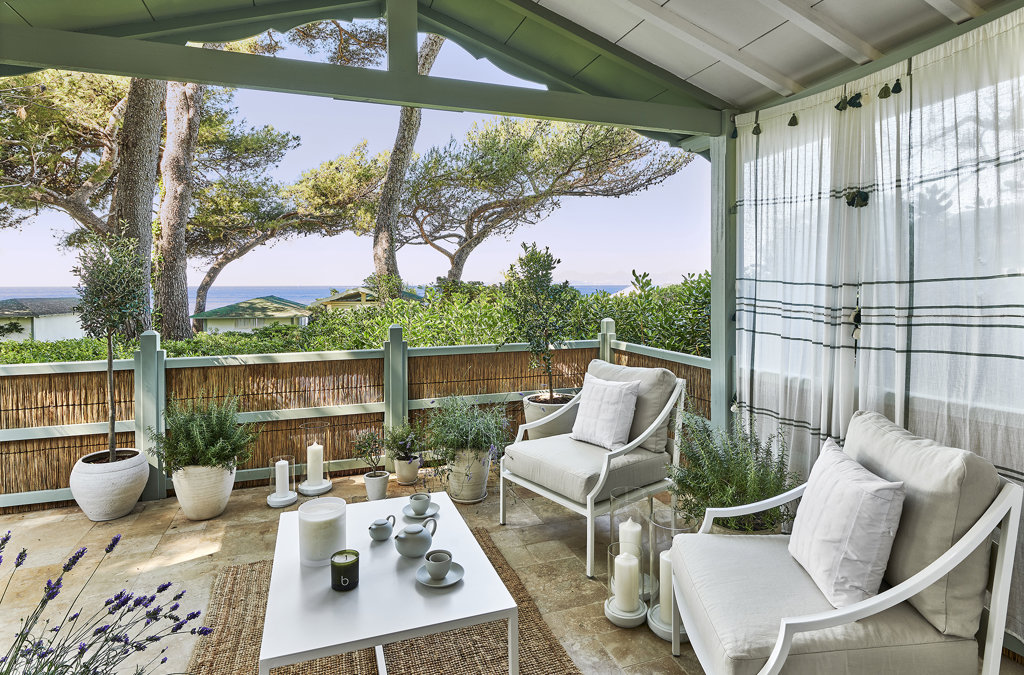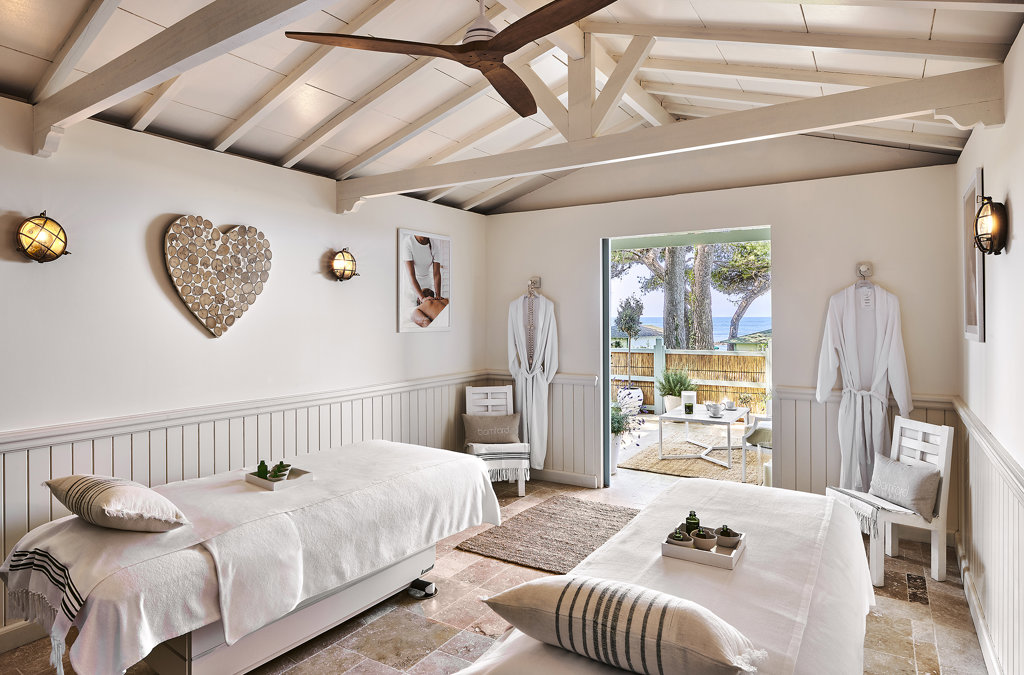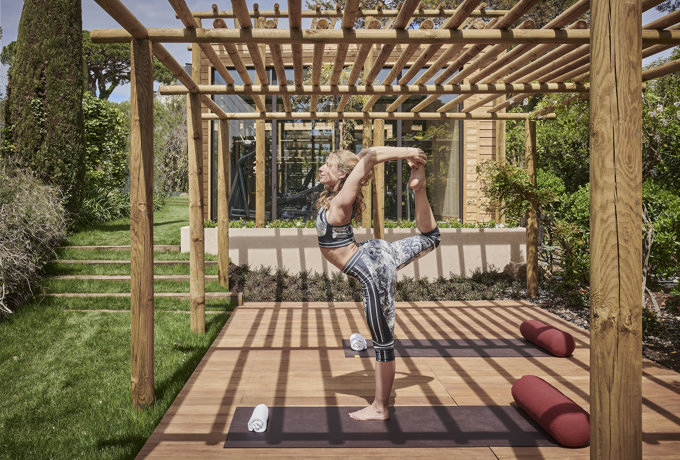 For full-body strength, flexibility and relaxation, yoga is a gentle practice that balances all three. We offer group and private sessions held outdoors in the gardens, inviting long-time yoga practitioners or complete beginners to explore the benefits of this ancient mind-body modality.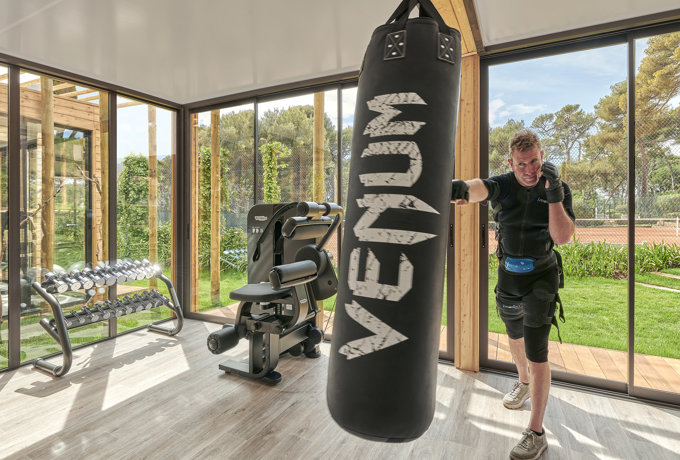 From 7am to 9pm every day of the season, hotel guests enjoy complimentary access to our expansive Fitness Village, where cutting-edge Technogym and SportsArt machines transform human effort into renewable energy for electricity. Until September, a private coach is available every morning to deliver personal training sessions.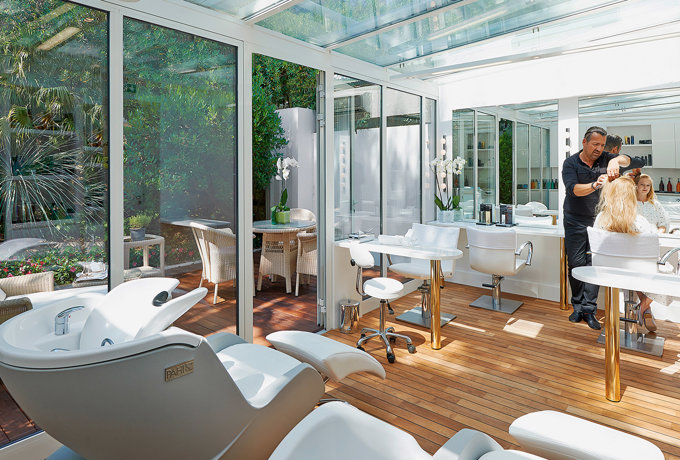 Our in-house unisex hair salon offers cuts, colour and haircare treatments for redefining your look or prepping for a special occasion.
Pamper your hands and feet with a relaxing mani/pedi ritual in the soothing atmosphere of our beauty studio.
Practical information
Opening season:
From April 14 to October 15, 2023
Opening season:
From April 14 to October 15, 2023
Access:
Exclusively for the use of hotel guests
Facilities:
Ultra-modern facilities include Technogym et SportsArt machines
Coaching:
Until September, a coach will be available every morning from 8am to 10am.
Yoga, pilates and meditation:
Personal instructors available to teach you the best practices