Only open for lunch until September 27th, 2020.
Flavours of the Mediterranean
The immense terrace overlooking the sea is a symbol of summer for many of Hotel du Cap-Eden-Roc's regular guests. This is where lunches or diners can show up at any moment, from 12:30am to 10:30pm, and relax in a friendly atmosphere with the elegance of a Palace.


At any hour, for any craving
At lunch and dinner, a single, eclectic menu presents a range of flavours in the spirit of a contemporary brasserie— from traditional Mediterranean dishes to international classics and exotic specialties from afar. The new fish bar includes ceviche, carpaccio, tartare and marinated fish with an emphasis on the local catch of the day. But even if fish dishes reign, the menu offers something for everyone. The salad bar features authentic niçoise next to Greek and king crab salads. And when it comes to the main course, the options extend far and wide, including cod with Provençal aioli, morel and asparagus pasta, Irish Angus entrecôte, pea risotto, chanterelles and aged parmesan, melted croque-monsieur with truffle butter, vitello tonnato and grilled lobsters.
"The new menu is rooted in our house classics, alongside Provençal and Mediterranean specialties. The recipes highlight fresh ingredients, carefully plated for a subtly elegant presentation," says Christophe Marc, Chef at Grill Eden-Roc.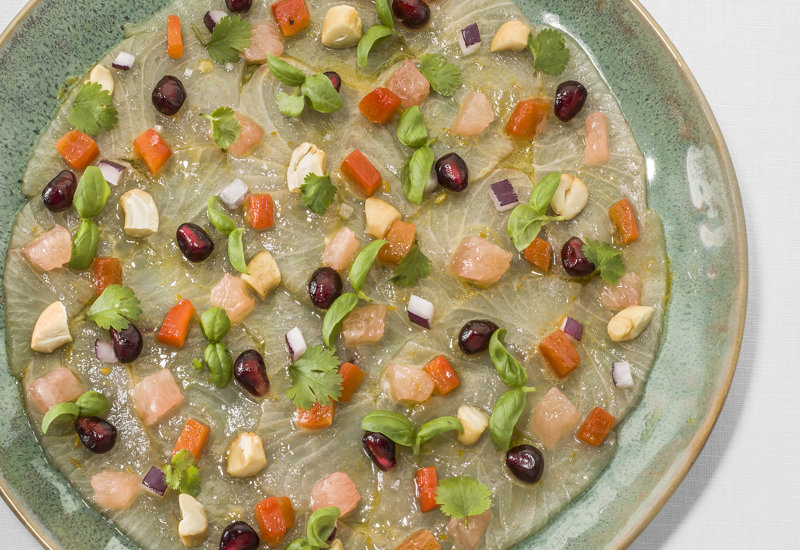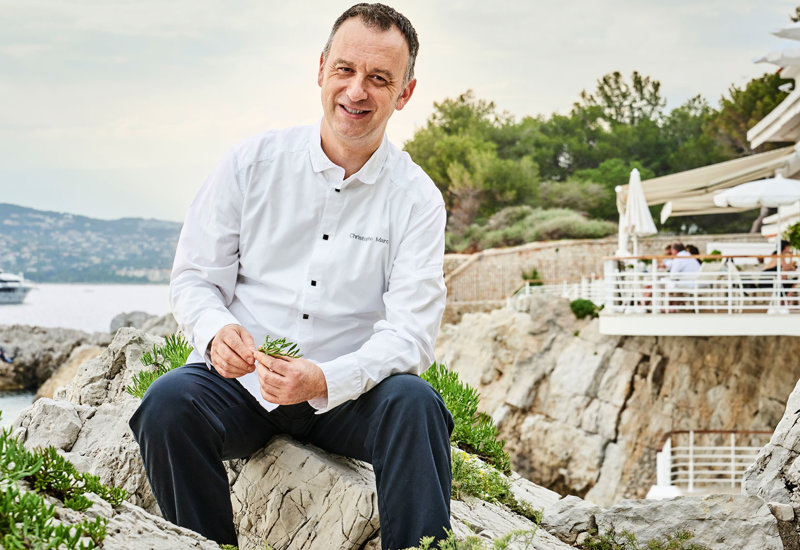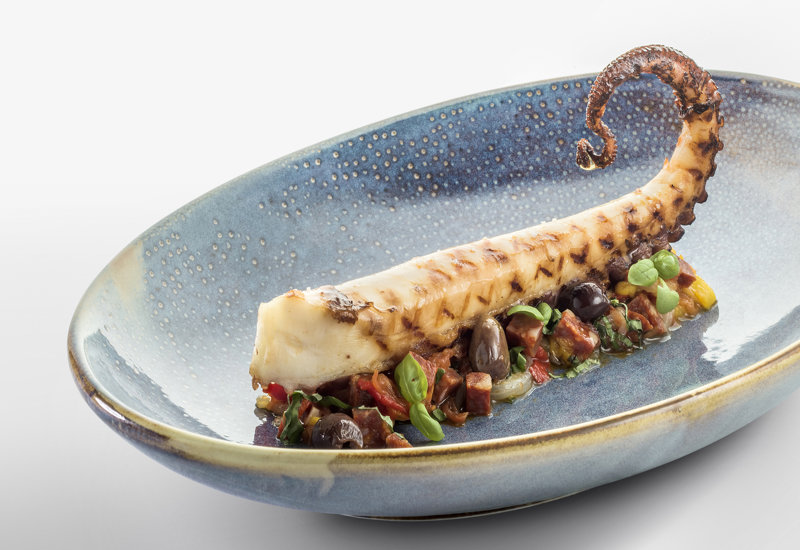 Homemade desserts with timeless flavours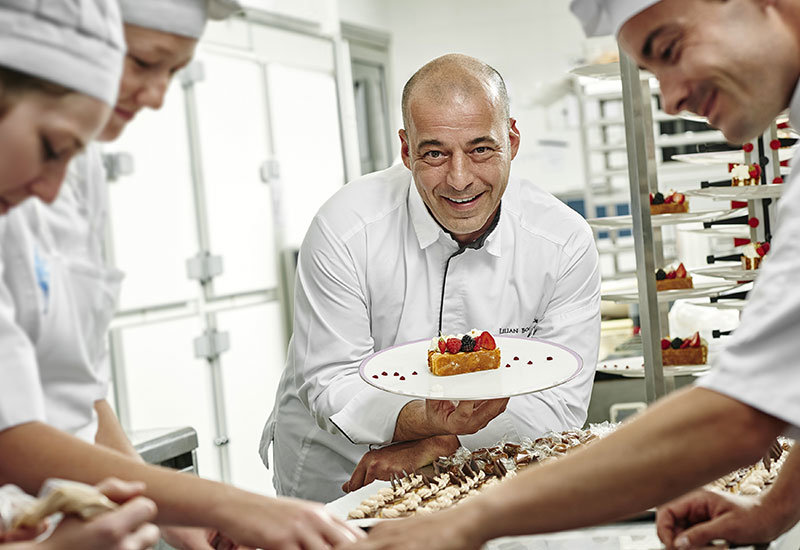 At lunch, guests will find the dessert display full of homemade pastries that showcase local fruits, from Menton lemon to Carros strawberries. For dinner, cakes meant for sharing, like the sumptuous rum baba, take their place, along with traditional plated desserts like the chocolate lava cake or crème brûlée with Piedmont hazelnuts.
"We wanted to create simple and generous desserts with high-quality local ingredients. We are very lucky to have access to delicious local fruit all season long, from strawberries and apricots to figs, melon and peaches. We work with them all," Lilian Bonnefoi, Head Pastry Chef.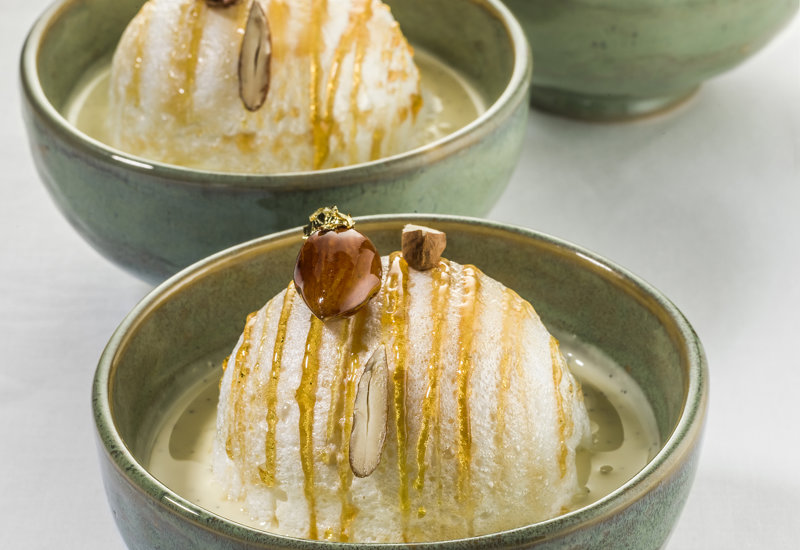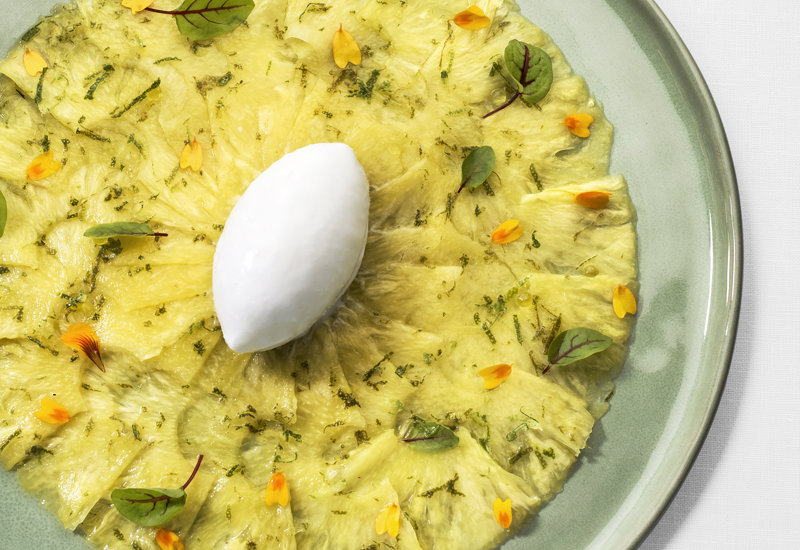 Perfect taste on the French Riviera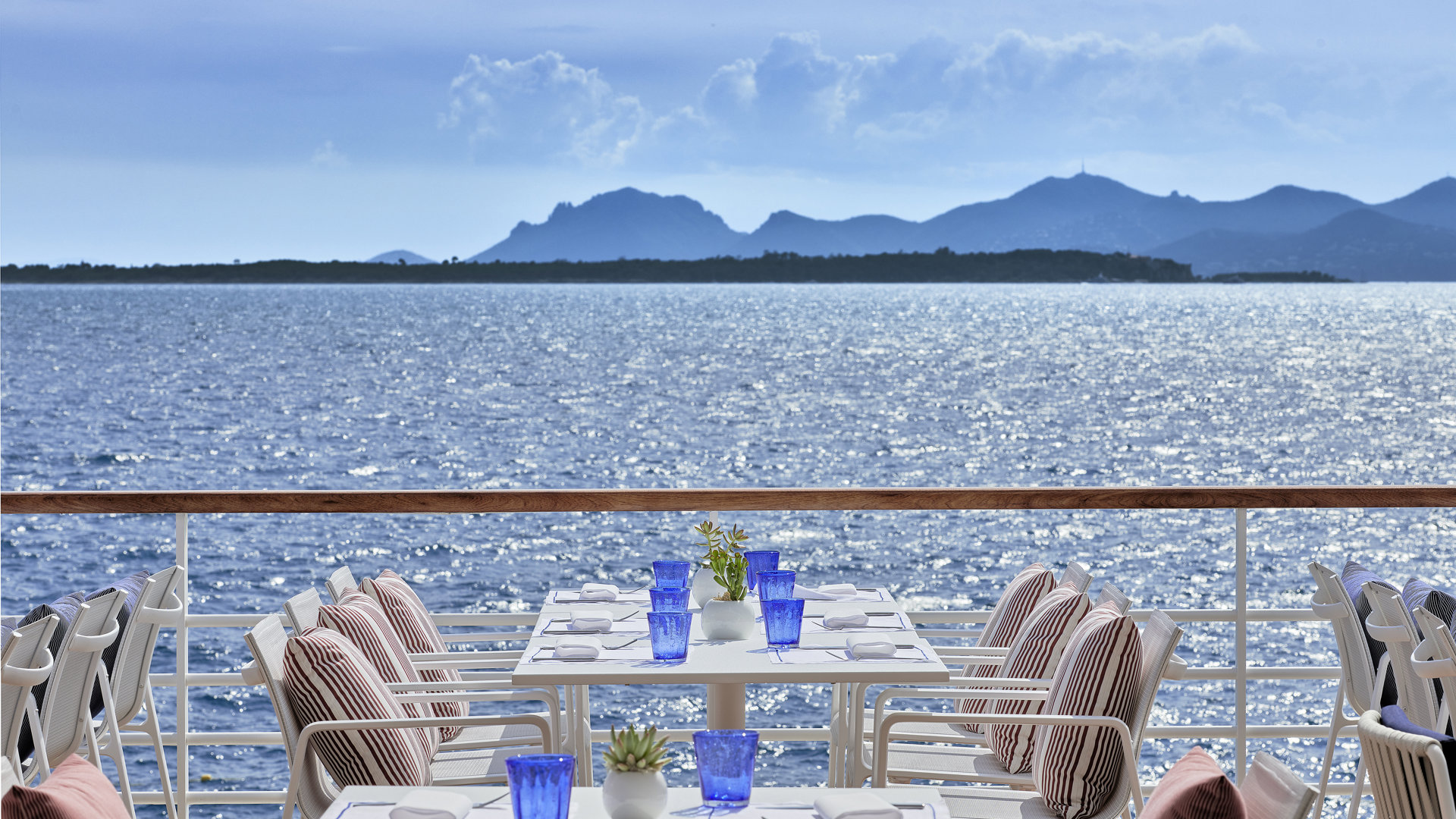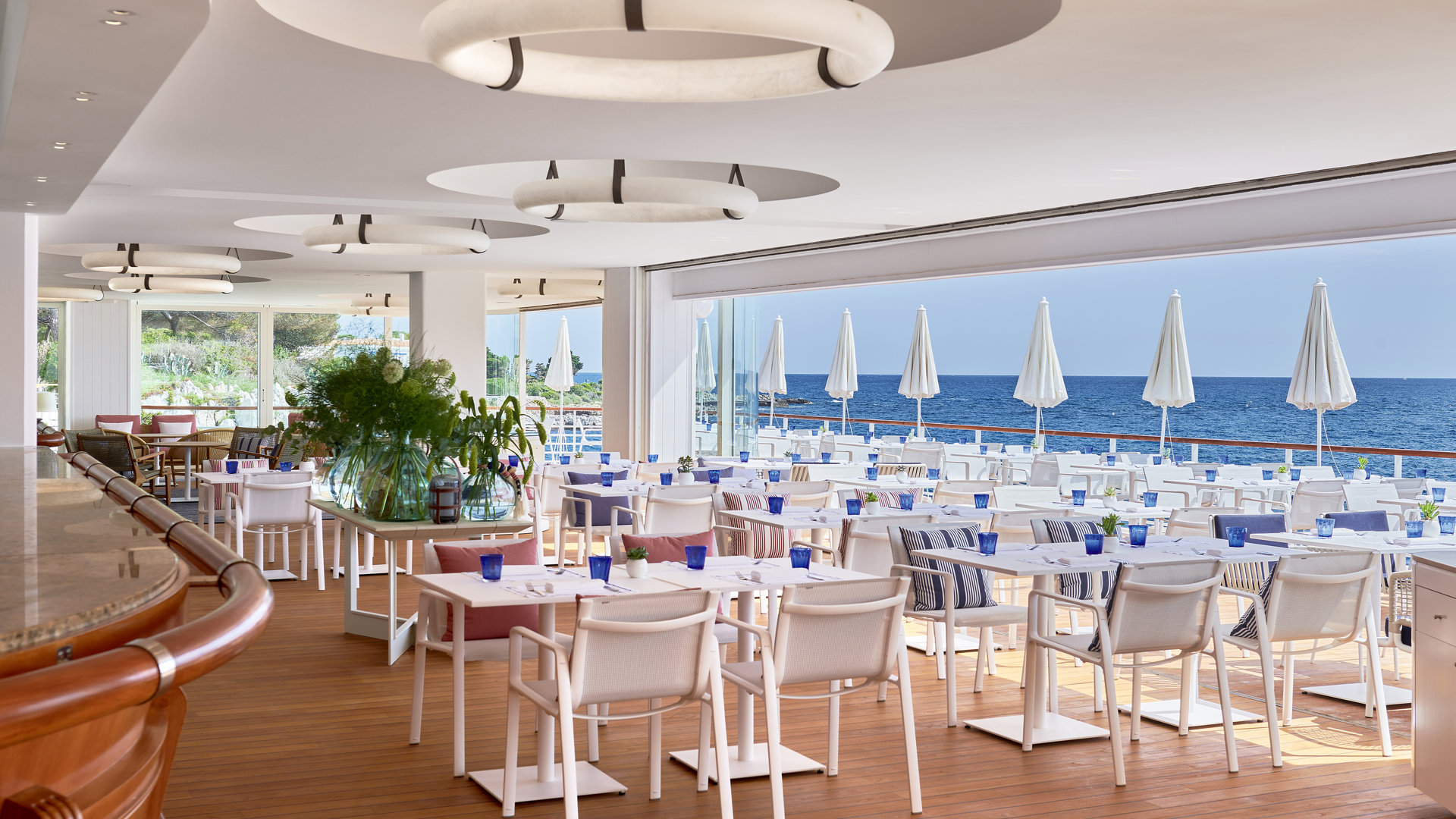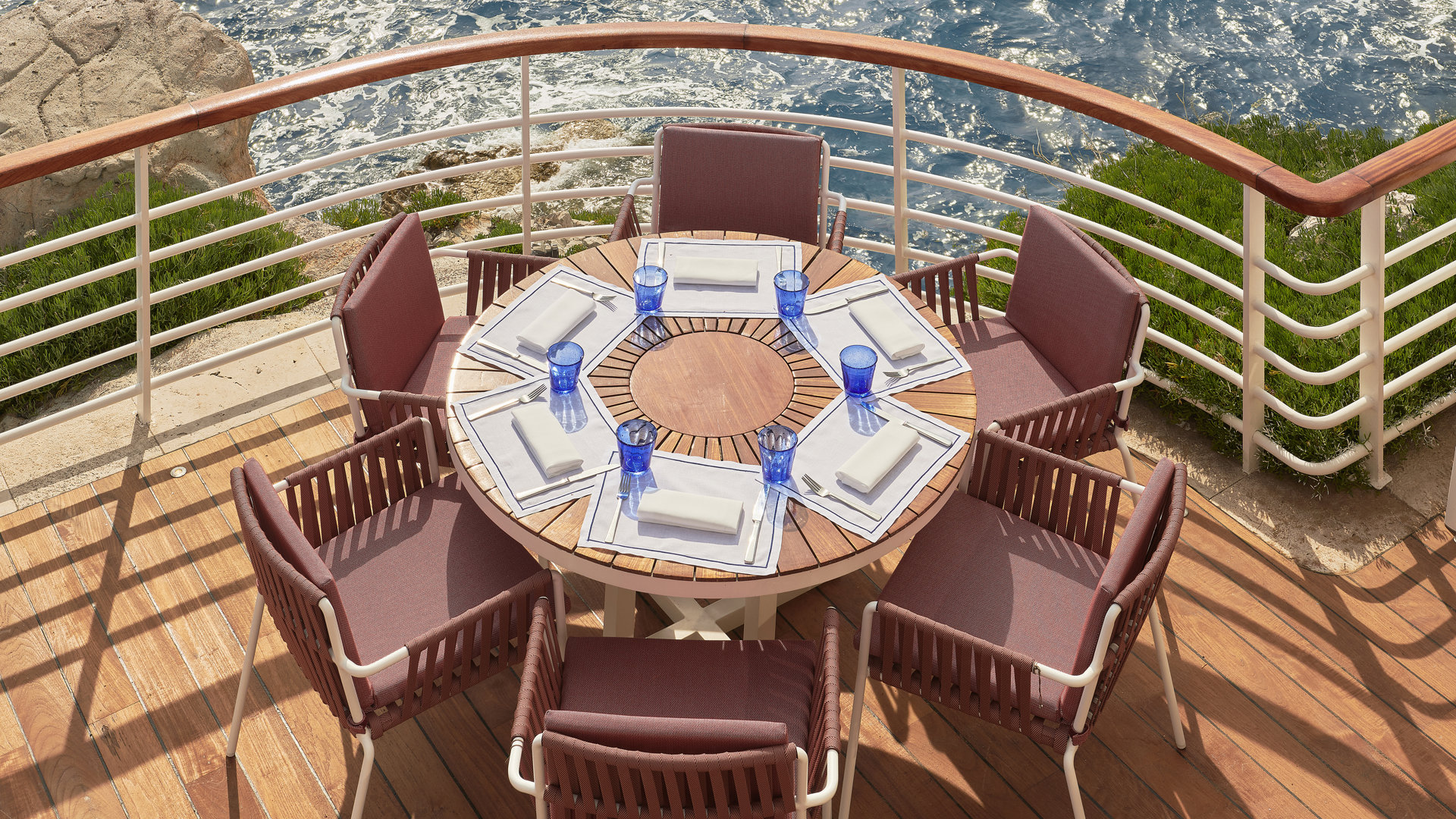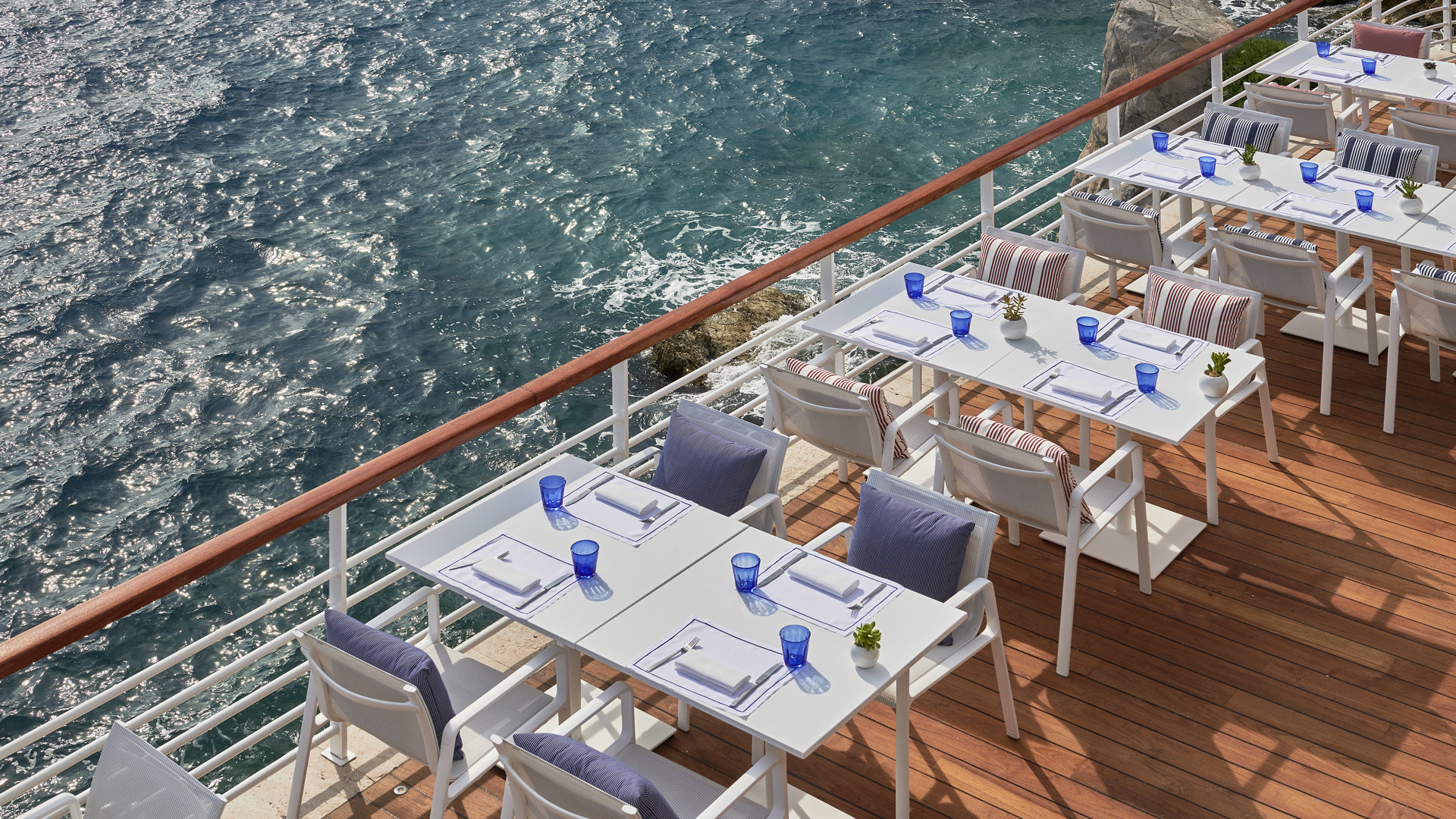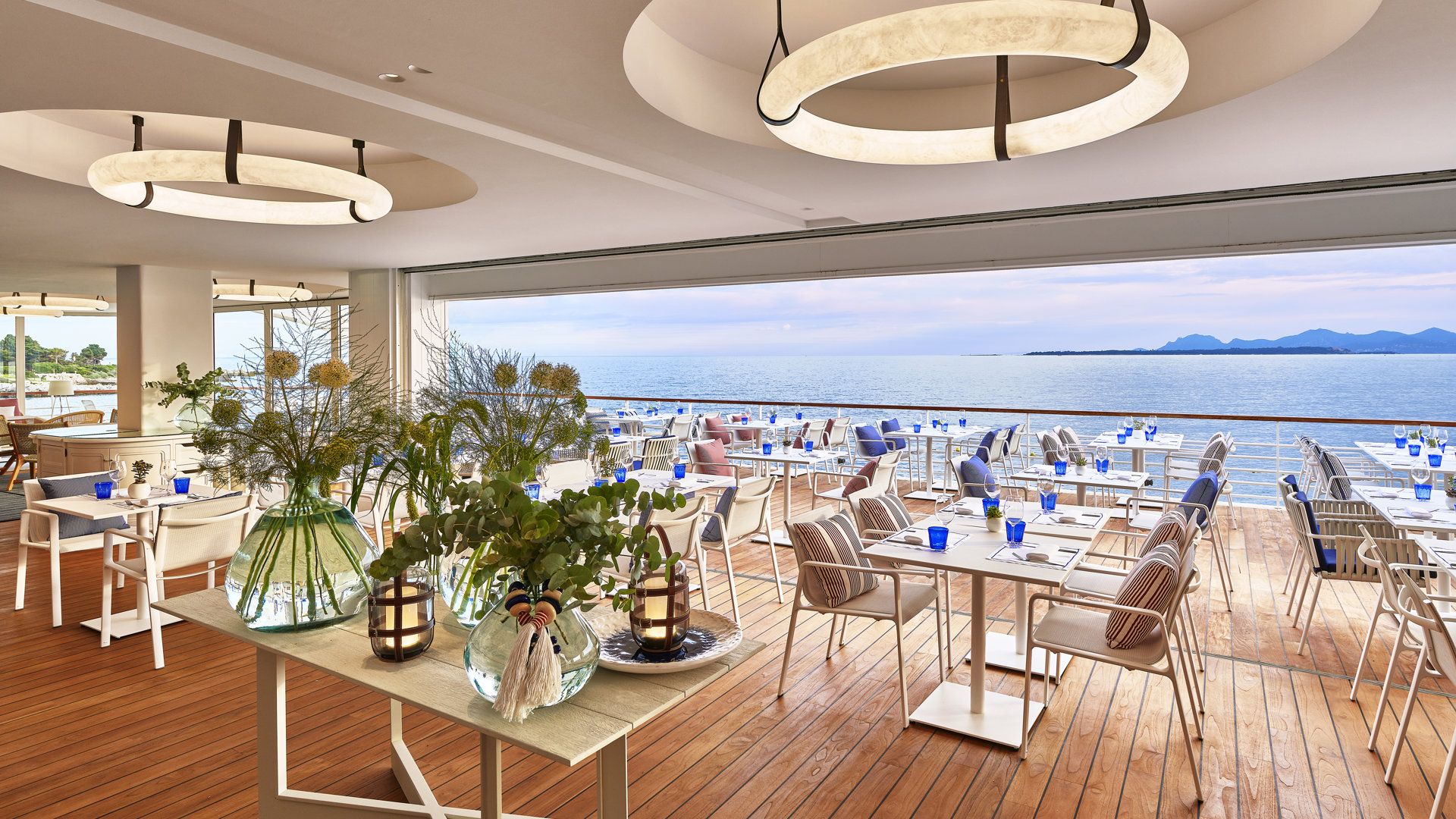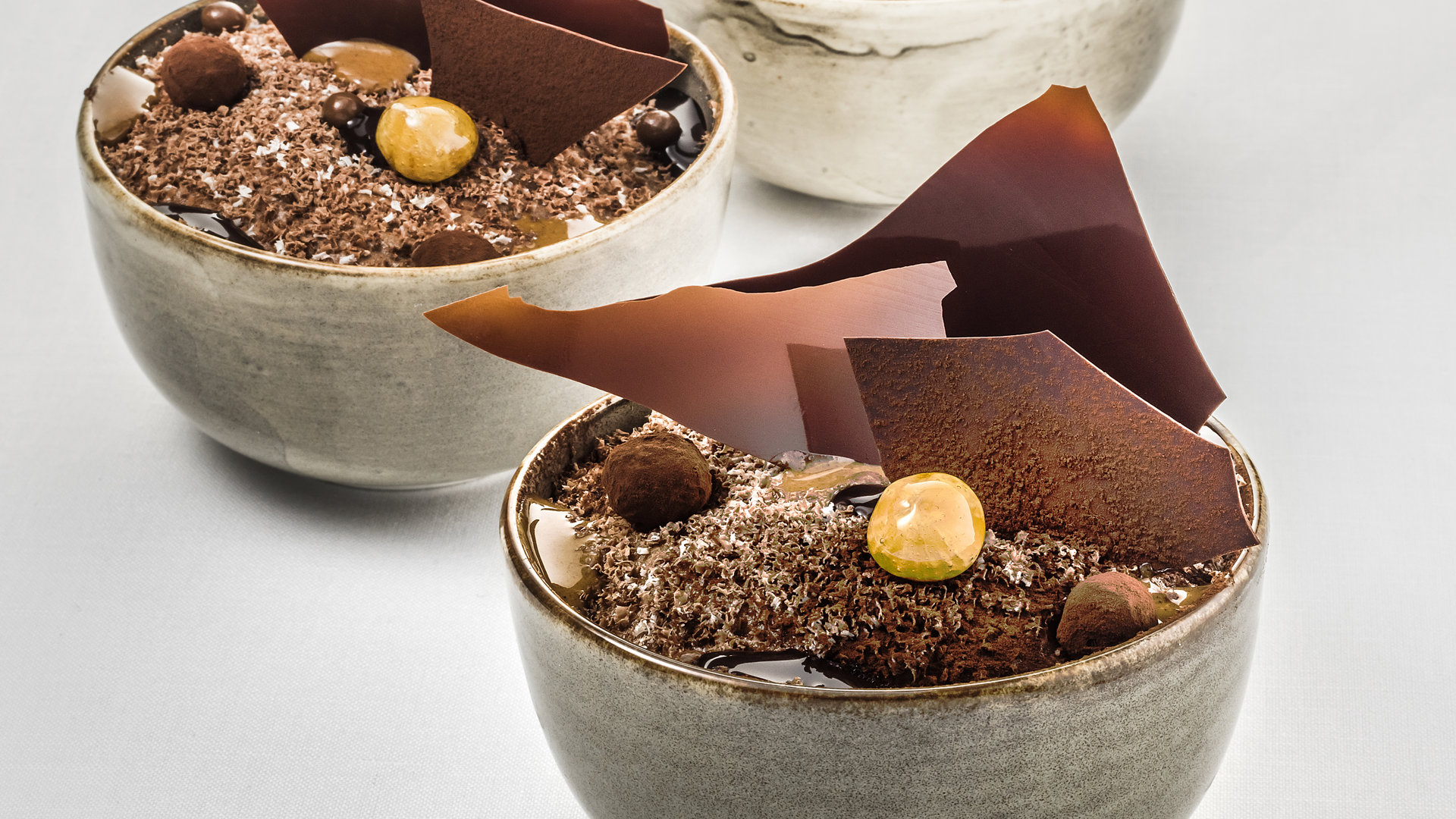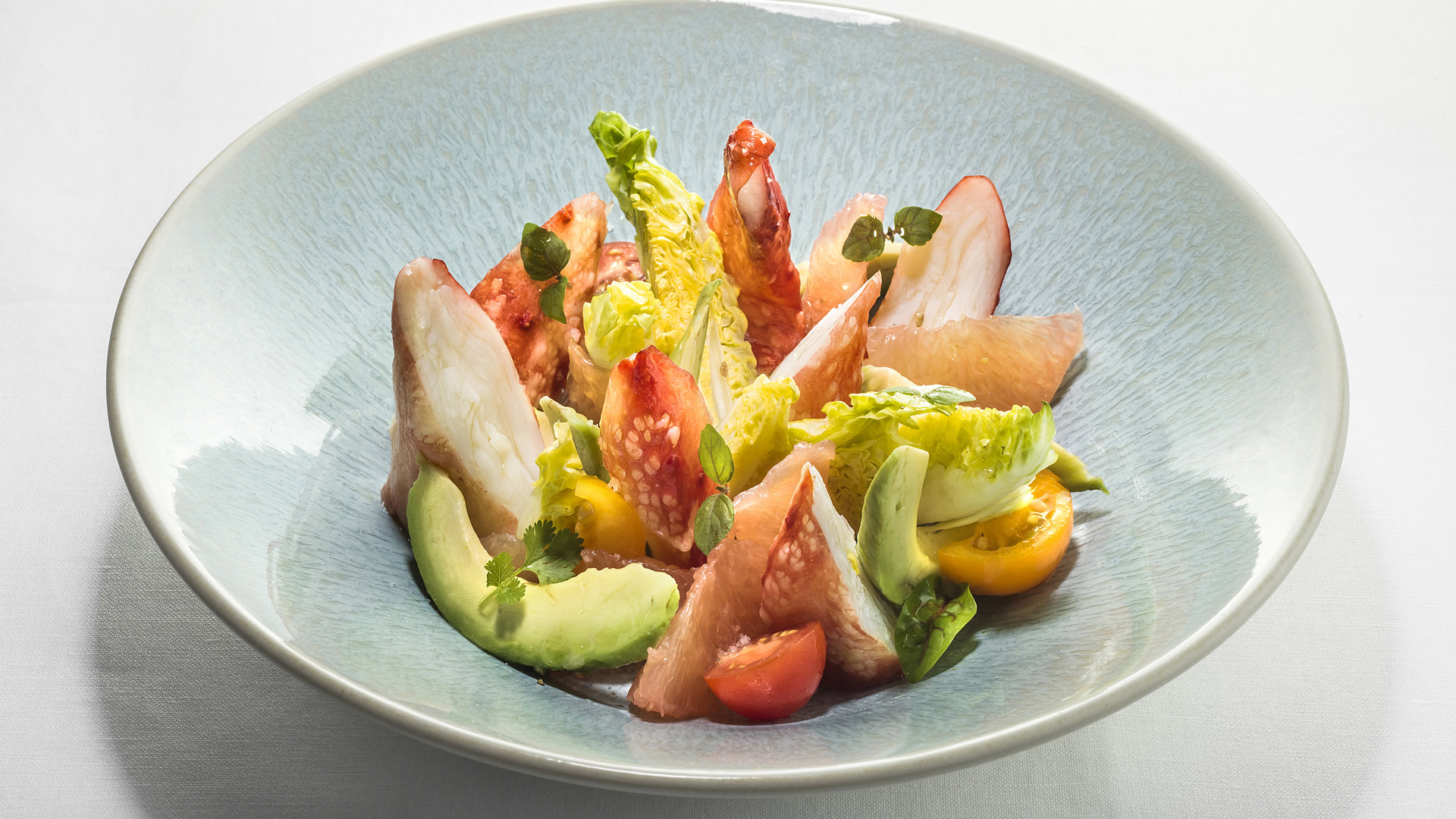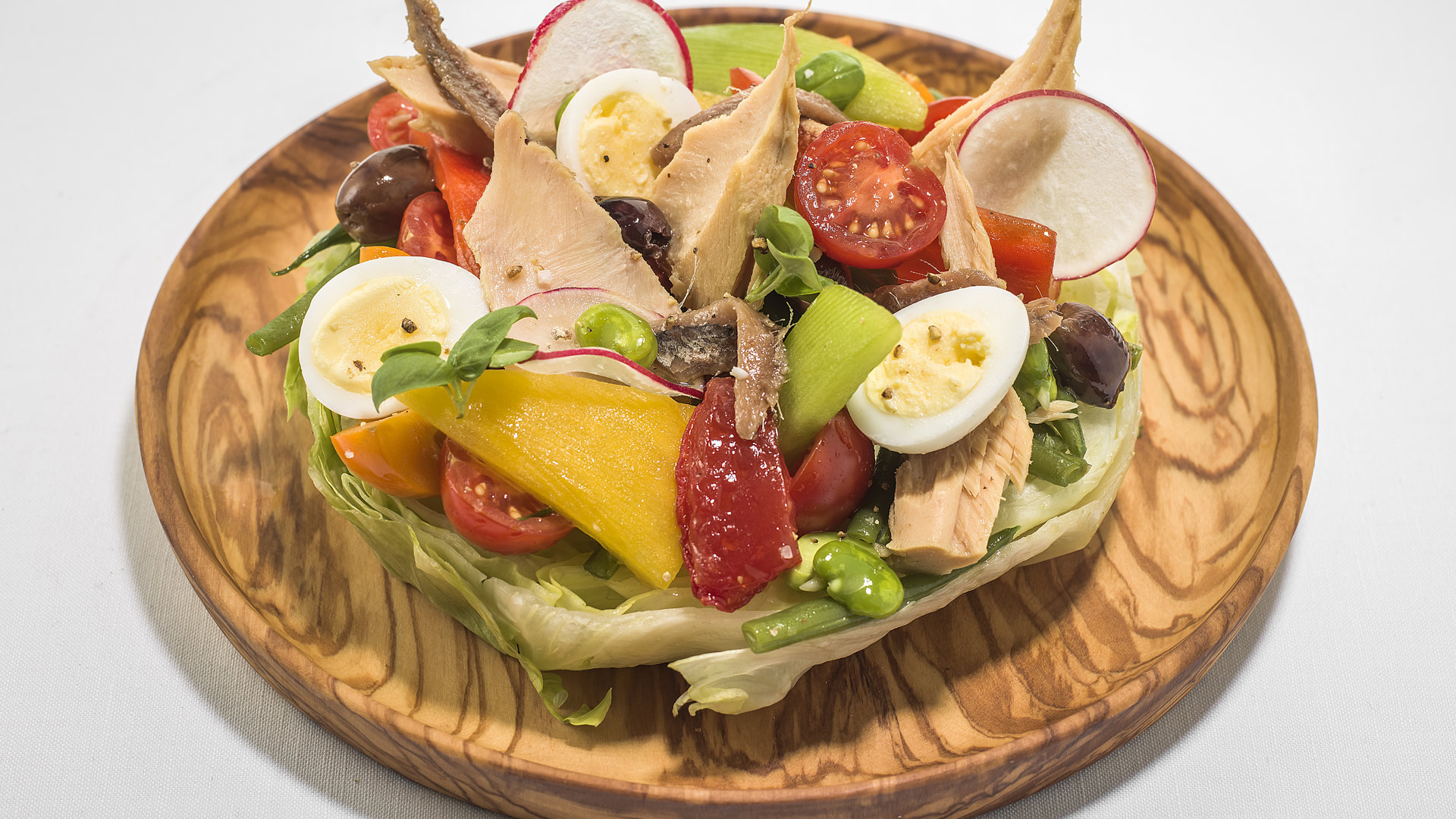 Classic Riviera
"Eden-Roc Grill features nautical tones of blue and red in reference to classic French Riviera style. The Grill's dining areas are connected to the pool, creating a breezy and buoyant atmosphere that preserves the natural elegance of the location." Patricia Anastassiadis, Architect and Designer.
Practical information
Eden-Roc Grill

Opening season

Lunch

Daily from July 1st to September 27, 2020

Dinner

Daily from July 1st to September 6, 2020

Access

Reservations available for non-residents.

Opening hours

Lunch

From 12.30pm to 6pm

Dinner

Closed

Dress code

Dress code

Please be informed that dress code for lunch is casual and formal for dinner. Men are kindly requested for dinner to wear a long sleeved shirt, long trousers and closed shoes.

Environment

Ocean conservation

We are pleased to inform you that all our bars and restaurants only use biodegradable cane sugar straws.

Contact

Tel

+33 (0)4 93 61 56 63

Address

Boulevard JF Kennedy, BP 29 - 06601 - Antibes Cedex
Latest news from Oetker Collection