Caring for the future
First hotel established on the island, Eden Rock – St Barths always has shown a strong commitment to island life. In past years this iconic hideaway has invested more and more frequently for a sustainable future, introducing electric cars, banning non-LED light bulbs and seeking to eliminate plastics. Together with Oetker Collection as active "UN Global Compact" member, the property strives towards integrating Corporate Social Responsibility at each step along the way of its daily operations.
Eden Reef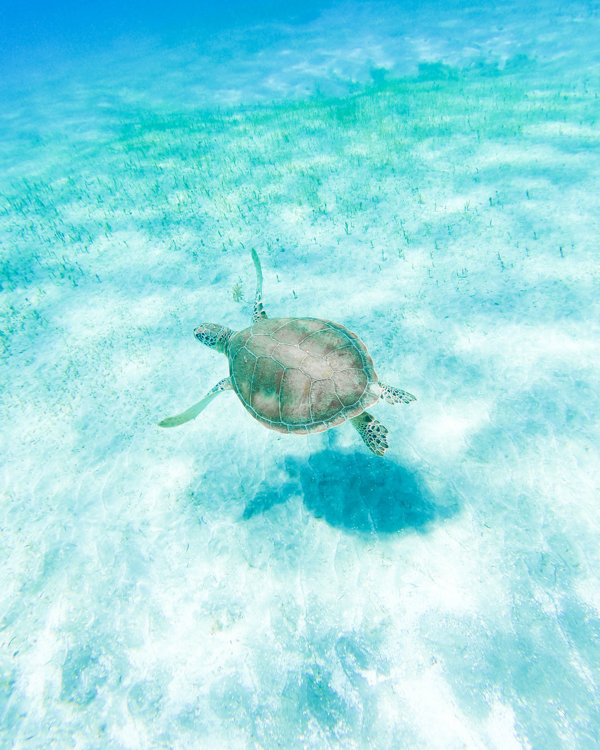 Eden Rock participates in the restorative safekeeping of sea life. Working alongside local associations: INE - Island Nature Experiences, ATE - Territorial Environment Agency and Ouanalo Reef to restaure the coral.
We use a technique called «Bio-Rock». The method involves three stages. Firstly, samples of fragments of old coral are connected to copper structures. Then the structures are linked to a source of energy. Then we boost mineralization of the coral and commit to monitor closely for years going forwards that all is working as planned, hoped and managed.
Today Eden Rock invites island guests and ocean-lovers to observe this project. During your stay with us you'll find masks and snorkels available. Please check on progress when returning to ER during seasons to come…
Eden Angels
At Eden Rock - St Barths, a team called "Eden Angels" is looking daily on how to improve its social and environmental impact. Far from cutting back on clients' comfort, the use of best practices aims for a better and more sustainable future for everyone. 
Our recent actions for a better world...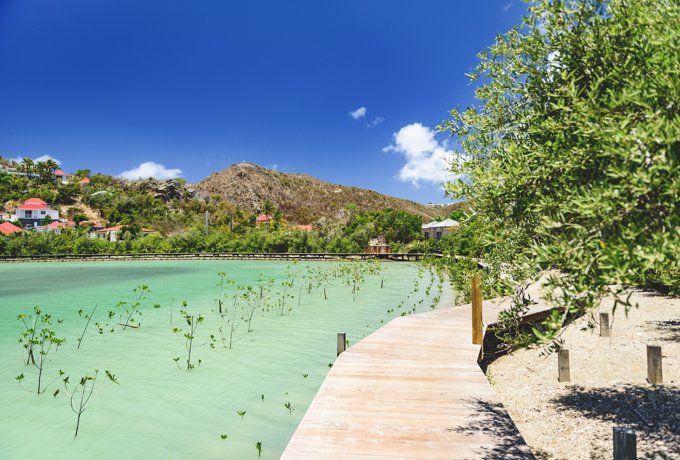 St Jean's Lagoon
Eden Rock – St Barths has led and financed part of the renovation of the surrounding St Jean Pond in the framework of a Public Private Partnership with the local government. The one-kilometer boardwalk circling the lagoon is an ideal area to walk and admire the countless numbers of wild bird life and fish life now enjoying the wilderness of the lagoon.
Sargasse Project
Eden Rock–St Barths is happily contributing funds toward the success of the Sargasse Project: an innovative, home-grown initiative whose aim is to create paper and cardboard from Sargassum seaweed.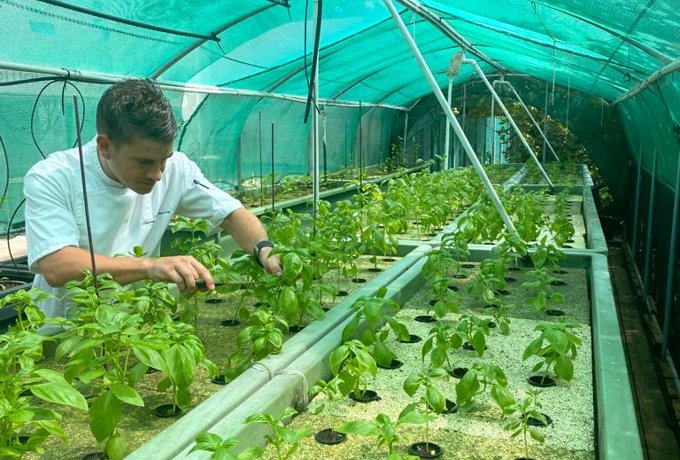 Hydroponic Garden
Eden Rock-St Barths has constructed an on-site indoor hydroponic growing system. The grow house produces a large portion of the greens that the hotel serves at the Sand Bar - from thyme, rosemary, coriander, basil, chilis, mint to cherry tomatoes…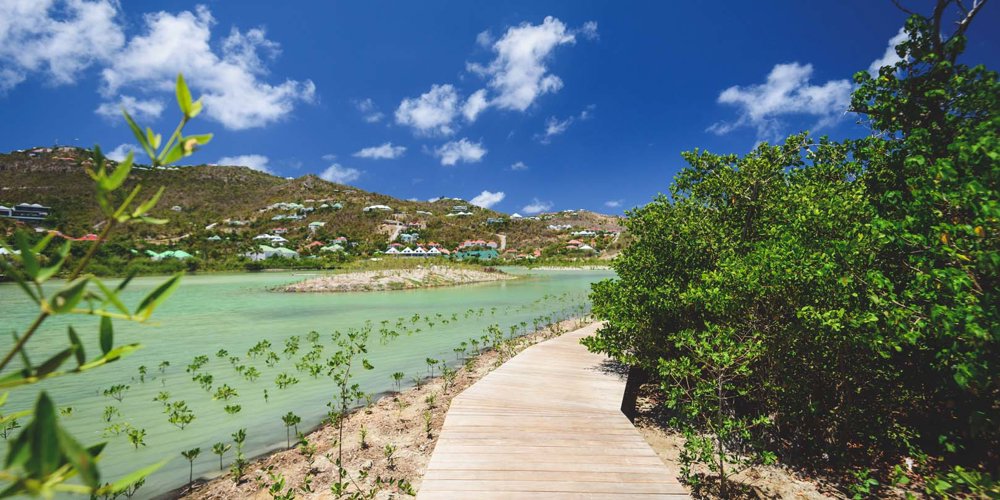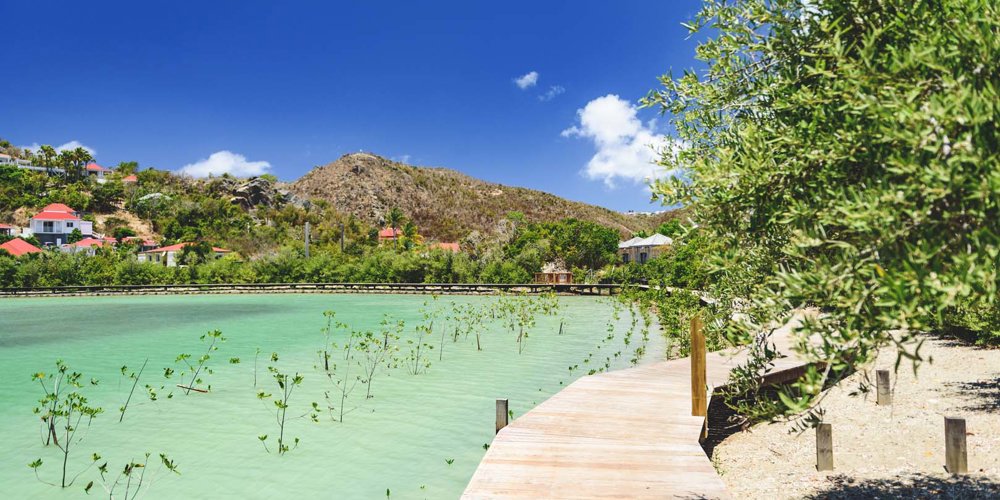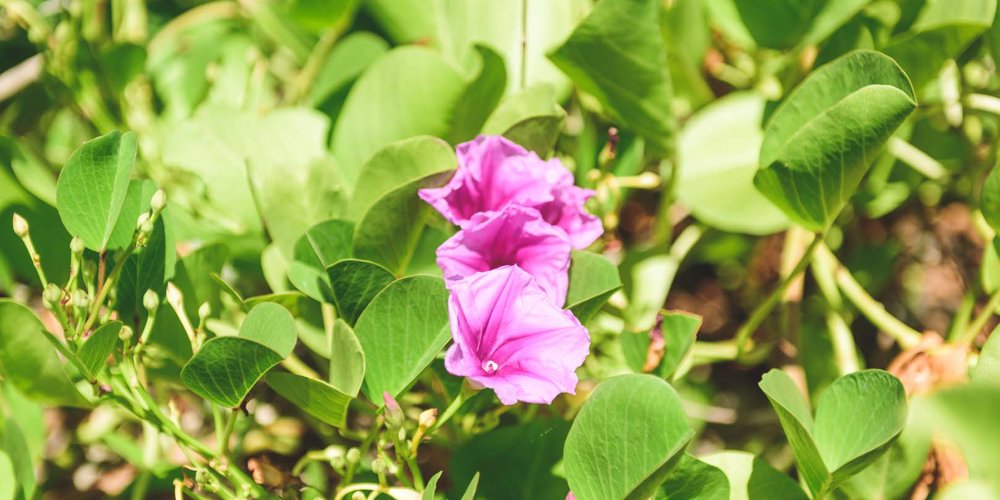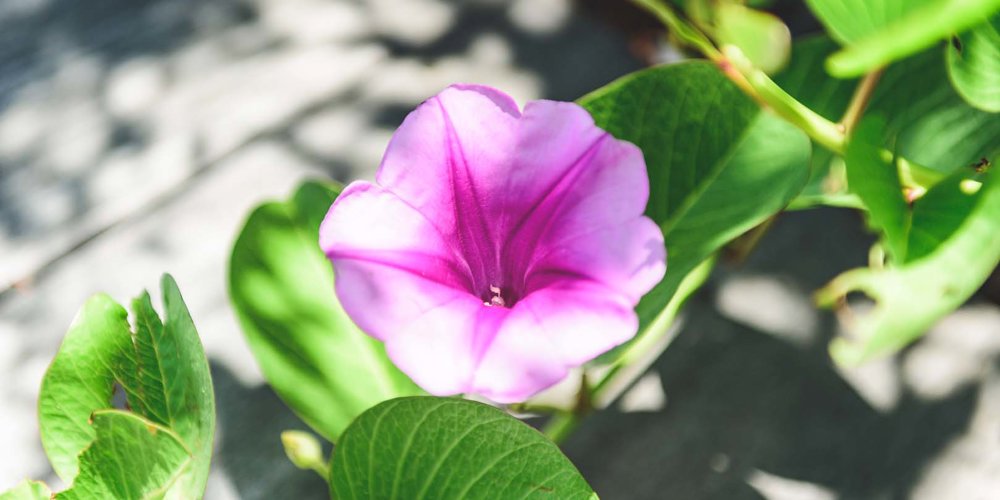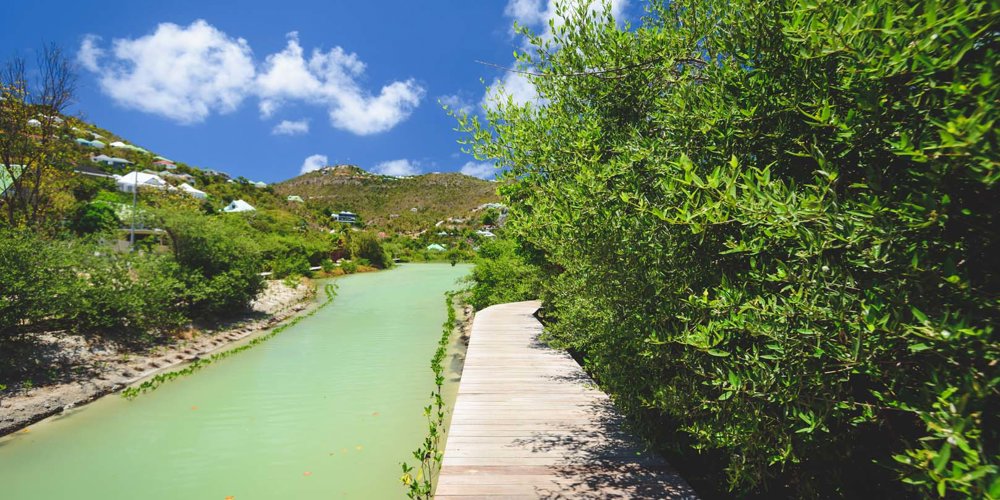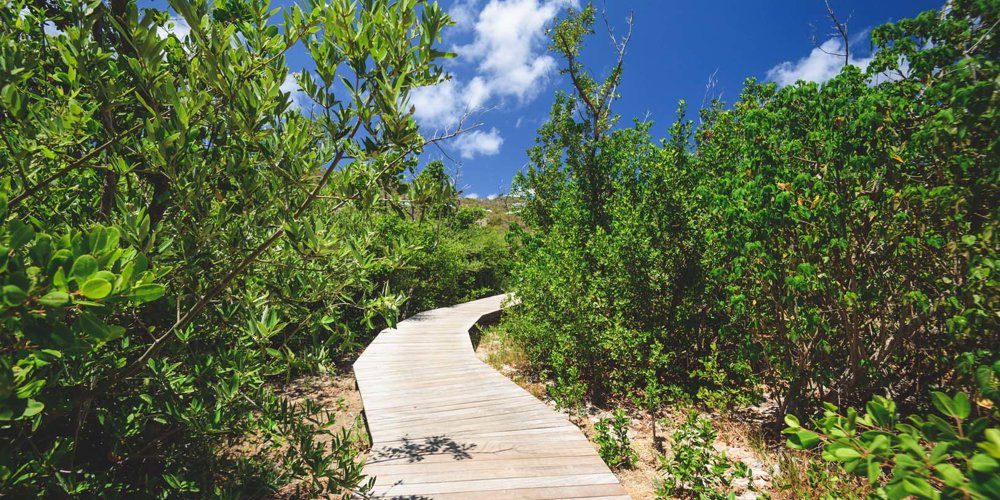 Michael Matthews Foundation: MMF
Mike died high on the mountain whilst descending from the summit of Mount Everest. This around May 13th 1999. Much loved and respected for his fully occupied way of working and living life Mike would have approved of what now is being delivered to children in his name in Nepal and Tanzania.
Around five thousand students are now part of the MMF better schooling program. These are children born with nil privilege living in remote areas and who without a helping hand are unlikely to receive an adequate education. 
Mike Matthews Foundation (MMF) builds schools or builds better in order to improve existing ones. In some cases residential dormitories have been added which has resulted in real gains following more personal time and so better learning. 
The Matthews Family pay the running costs of MMF. Every penny of incoming funding is spent directly helping children. 
Be kind to help and Thank You if you do. 
discover