Day 2 - Experience the festive side of St Barths
Breakfast in heaven
Your five-star buffet breakfast awaits at the Sand Bar… unless of course you'd prefer to have it delivered to your room. As an Eden Rock Star, what better way to start your day than with a glass of champagne and a wonderful selection of eggs, cereals, juices, fruits, and pastries.
Luxury shopping in Gustavia
Just 10 minutes away by car, Gustavia is the capital of St Barths. Colourful, vibrant and full of traditional charm, it is also home to fabulous designer shops. Whether you're indulging in retail therapy or just window-shopping, you'll find the latest pieces from top labels to feast your eyes on. Afterwards, take a stroll by the water and admire the beautiful yachts in the harbour.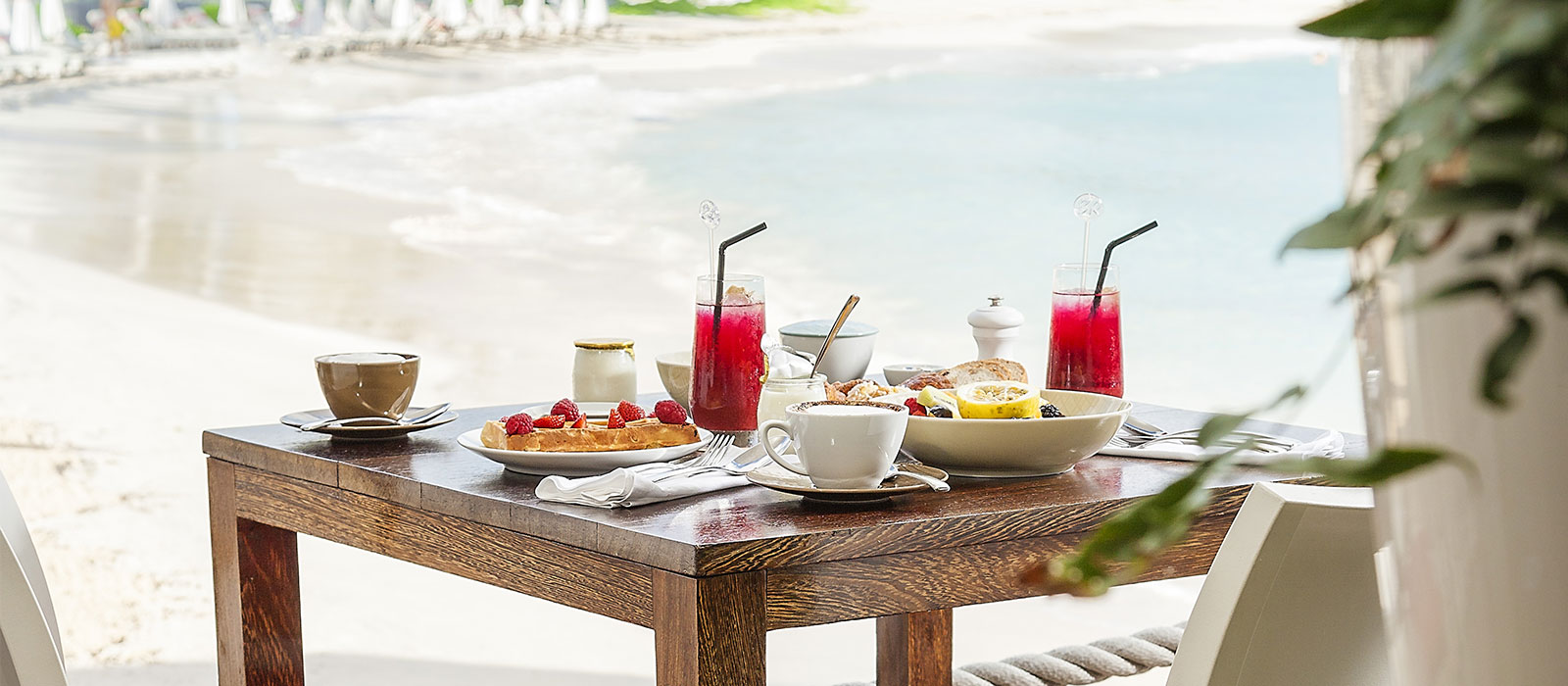 Chill out at Gouverneur, St Barths' most beautiful beach
Gouverneur is the island's most beautiful unspoiled beach, a magical stretch of pristine white sand and turquoise water. Don't expect to find any bars or restaurants in this natural paradise, the real action here is underwater (snorkelling is highly recommended). Gouverneur is located on the opposite side of the island from Eden Rock but the hotel will provide you with a delicious picnic. Make the most of this opportunity to kick back and relax because tonight the celebrations could go on until late.
Party time and fancy dress at le Ti St Barth
Le Ti St Barth, often shortened as "Le Ti", is a local legend when it comes to partying on the island. For more than 20 years, Carole, the owner, has been working her magic at this famous Caribbean tavern. With a huge range of costumes to choose from, dressing up in a wacky outfit is a great way to get the party started. 
Latest news from Oetker Collection